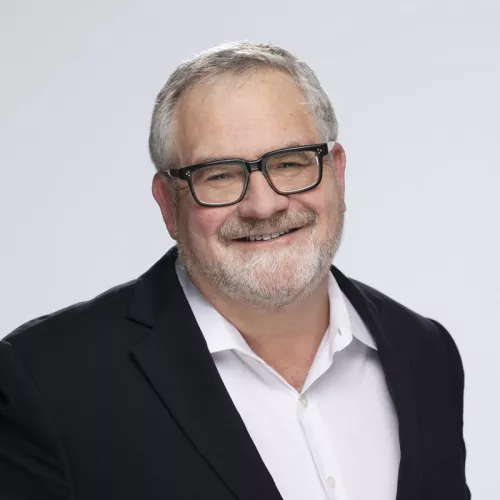 Intro
Andy is recognized as one of Sacramento's top civil litigators. He has served as outside litigation counsel for three California Governors: Governor Gray Davis, Governor Arnold Schwarzenegger and Governor Jerry Brown. As litigation counsel, Andy has represented the State in many complex and high profile actions. He has represented both regional and national companies in commercial and business litigation as well.

Andy also has significant expertise in litigating intellectual property claims for copyright and trademark infringement, misappropriation of trade secrets, and unfair competition. Andy's clients include the late Jim Marshall, the "Godfather" of rock n' roll photography, as well as many other rock photographers. Andy has lectured on copyright law at University of California, Boalt Hall, as well as at the University of the Pacific's McGeorge School of Law. In addition, Andy formerly served as the Chair of the Executive Committee for the Intellectual Property Section of the California State Bar.
Education
J.D.
Santa Clara University
( 1986 )
B.A.
Claremont Men's College
( 1983 )
Admissions and Courts
California
Supreme Court of the United States
U.S. Court of Appeals for the Ninth Circuit
U.S. Tax Court
U.S. District Court for the Eastern District of California
U.S. District Court for the Northern District of California
Role

Pro Bono Committee, Member
Represents Governor Brown in actions related to the proposed sale of 11 state buildings for $2.3 billion.
Perry v. Schwarzenegger, 702 F. Supp. 2d 921 (2010), represented the Schwarzenegger Administration at trial in action challenging constitutionality of Proposition 8, which banned same sex marriage in California.
California Medical Association v. Genest, 193 Cal. App. 4th 1449 (2011), successfully represented Director of California Department of Finance in action challenging general fund borrowing from California Medical Board's special fund.
Epstein v. Superior Court, 193 Cal. App. 4th 1405 (2011), obtained dismissal of writ action challenging $2.3 billion sale of state buildings.
Hollywood Park Land Company, LLC v. Golden State Transportation Financing Corp., 178 Cal. App. 4th 924 (2009), successfully upheld validity of gaming compacts and over $900 million in associated tribal bonds. Obtained judgment on the pleadings, which was affirmed on appeal.
American Insurance Association v. Garamendi, 539 U.S.396 (2003), defended California's Insurance Commissioner in actions brought by international insurance companies challenging constitutionality of California's Holocaust Victims' Insurance Relief Act. Summary judgment in favor of State of California overturned by United States Supreme Court in 5-4 decision.
In re Inverse Condemnation Cases, successfully defended the State of California in coordinated inverse condemnation actions filed by national energy companies seeking damages of over $1 billion after Governor Davis commandeered energy contracts during California's 2001 energy crisis. Summary judgment granted in favor of State.
California Correctional Peace Officers' Association et al. v. Schwarzenegger, defended Governor Schwarzenegger from claims that the Governor's official State Web site improperly contained ballot advocacy materials. Court granted Governor's motion for judgment on the pleadings.
Miller v. City of Sacramento, successfully defended the City of Sacramento in an action brought by National Rifle Association and California Rifle and Pistol Association challenging constitutionality of City ordinance banning sale of "junk guns."
Hallfeldt v. City of Folsom, defended City of Folsom in challenge to Housing Element of City's General Plan. Case concluded with stipulated settlement designed to insure development of significant affordable housing opportunities while preserving City control over future development.
Mar v. Newport Seashore Trust, represented receiver of winery in action before Trademark Trial and Appeal Board over cancellation and re-registration of winery's trade name.
Victor v. Alizadeh, represented bankruptcy trustee in action against two general partners of bankrupt real estate development company. Obtained $3 million judgment against each partner.
Jim Marshall and Johnny Cash v. Urban Outfitters, represented rock and roll photographer Jim Marshall and singer Johnny Cash in copyright infringement and right to publicity action brought against national retailer for unauthorized use of famous photograph taken during concert at San Quentin Prison.
Taylor v. Hilton Hotels, Inc., represented nationally recognized artist in action under Visual Artists Rights Act arising from destruction of mural in San Francisco Hilton.
FunCat Leisure Craft v. Johnson Outdoors Inc., represented plaintiff in misappropriation of trade secrets, trade dress infringement and unfair competition claim against national outdoor recreation company.
Grossman v. West Publishing Co., represented joint author in action against publishing company for breach of contract and accounting.
Proven Methods Seminars v. American Grants and Affordable Housing Institute, defending start up company in action alleging copyright and trademark infringement as well as trade secret misappropriation.
Harley Davidson Motor Co. v. Wintune Graphics, represented manufacturer in breach of contract claim against parts supplier.
Domino's Pizza v. McAllister, represented franchisor in breach of contract and trademark misappropriation action against franchisee.
Ranck Oil Company, Inc. v. Concordia Resources, Inc., represented a natural gas production company in action arising from joint operation of wells.
Brand v. Carl Karcher Enterprises, defended lessee in dispute with property owner after fast food restaurant was destroyed by fire.
KMA Franchise Systems Inc. v. Stoker, represented franchisor in dispute with franchisee arising from discontinuation of franchise agreement.
Law360 Intellectual Property Editorial Advisory Board (2016)
Operation Protect & Defend, Past Chair
The Sacramento Federal Judicial Library and Learning Center Foundation, Board Member
State Bar of California, Intellectual Property Section, Chair (2013-2014)
Ninth Circuit Judicial Conference Lawyer Representative (2002-2005)
Schwartz/Levi Chapter, American Inns of Court
"CBD Co., Attys Look To Ax British Investor's $1M LoanSuit," Law360 (November 2020)
"Pay Authors, Not Attorneys," Law360 (July 2016)
"The continuing controversy over music use in campaigns," KPCC AirTalk (March 2016)
"Which IP Issues Ducked The Radar In 2015?" Law360 (December 2015)
"Why Is The Fed. Circ. So Deeply Divided On Patent Cases?" Law360 (October 2015)
"What Shall We Do About 'Orphan Works'?" Law360 (September 2015)
"What Are Your IP Litigation Landmines?" Law360 (September 2015)
"With High Court Mum On Java Copyrights, Is Innovation Safe?" Law360 (July 2015)
Super Lawyers, Intellectual Property (2011-2017, 2022)
Northern California's Top Rated Lawyers, Martindale-Hubbell™ (2018)
Top Lawyer, Sacramento Magazine (2017)
Law360 "Voice Of The Bar" Intellectual Property Panelist (2015)
Martindate-Hubbell AV® Preeminent™ Rating
Best of the Bar, Sacramento Business Journal (2013-2015)
"In Defense Of Copyright Law: The Founding Fathers Had It Right," Law360 (June 2016)
"Hot Topics: Digital Evidence at Trial," State Bar of California Cyberspace Law Committee Webinar (June 2015)
"Antitrust and Unfair Competition," ACC Sacramento Chapter Meeting (March 2014)
"Photography from the Trenches: A practical discussion of US and EU laws affecting images," State Bar of California, IP Section (March 2014)