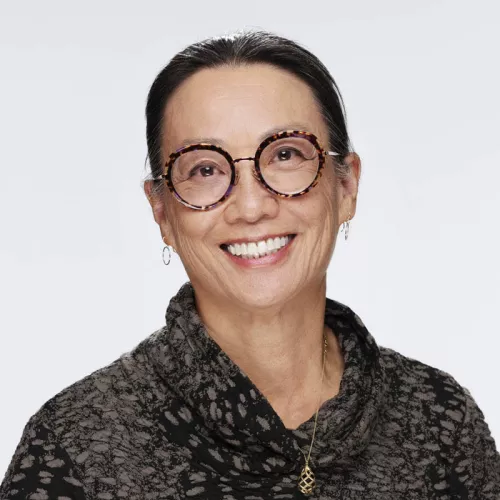 Intro
Madeline represents public agencies in the transportation sector as general and special counsel. Her particular areas of expertise include federal and state regulations pertaining to public transportation, public contracts and procurement, public works and infrastructure, civil rights, real property, and government ethics.
Madeline is the prior chair of the Public Transit & Transportation Practice Group at Hanson Bridgett, and is the past chair of the American Public Transportation Association Legal Affairs Committee. She is nationally recognized for her extensive experience in federal public transportation law, including Americans with Disabilities Act, Buy America, charter rules, Disadvantaged Business Enterprises, and procurement.
Madeline represents major regional public transportation agencies in the San Francisco Bay Area. These have included, the San Francisco Bay Area Water Emergency Transportation Authority, Golden Gate Bridge Highway and Transportation District, Central Contra Costa Transit Authority, San Mateo County Transit District, and Caltrain.
Education
J.D.
University of California, Berkeley School of Law
( 1979 )
B.A.
magna cum laude
Yale University
( 1976 )
Develops policies, standards, manuals, and contract templates for public procurements, such as information technology systems, buses, ferries, and regional fixed route and paratransit service contracts.
Advises on legal issues for major transportation infrastructure projects, such as all electronic toll collection, the seismic retrofit of the Golden Gate Bridge, and the design, procurement and construction of the suicide deterrent system for the Golden Gate Bridge.
Drafts interagency agreements and joint powers agreements for the provision of coordinated regional transit services, such as the Clipper® interoperable regional transit fare collection system for over 20 transit systems.
Negotiates agreements for the acquisition and development of real estate for public transportation, such as the purchase of 150 miles of right of way from Marin to Mendocino for passenger rail service.

Develops legislation and organizational documents for public transportation governing boards, such as the legislative structure for the Sonoma Marin Area Rail Transit District (SMART).
Chair, American Public Transportation Association, Legal Affairs Committee, 2015-2016
Bar Association of San Francisco
Asian American Bar Association
Senator Dianne Feinstein's Judicial Advisory Committee for Northern California, past member
"APTA Member Profile: Meet Madeline Chun!" APTA Passenger Transport (October 2015)
"Ruling is an important lesson for CalPERS employers," co-author, Daily Journal (July 2016)
"Transit Agency Not Liable for ADA Violations When It Complies with DOT ADA Regulations," Public Agency Advisory (August 2009)
"Hot Topics in Procurement," moderator, 2014 APTA Legal Affairs Seminar (February 2014)
"Keeping Abreast of Civil Rights Developments Affecting Public Transit Agencies," moderator, Legal Affairs Seminar of the American Public Transportation Association (February 2010)
"Strategies for Limiting and Funding Your OPEB (Other Post-Employment Benefits) Liability," Northern California County Counsels Association (July 2009)
"The Magic Bus is Here!" American Public Transportation Bus and Paratransit Conference (May 2009)
"Successful Procurement of Toll Systems and Services," International Bridge, Tunnel and Turnpike Association (April 2009)
"Procurement Workshop on Recent Developments in Transit Procurement Law and Practice," American Public Transportation Association (February 2009)
"Avoiding the Bridge to Nowhere: Top 10 (Legal) Tips for Improving Your Public Works Projects," Contra Costa County City Attorneys Association (October 2008)
Mandarin Chinese; Spanish