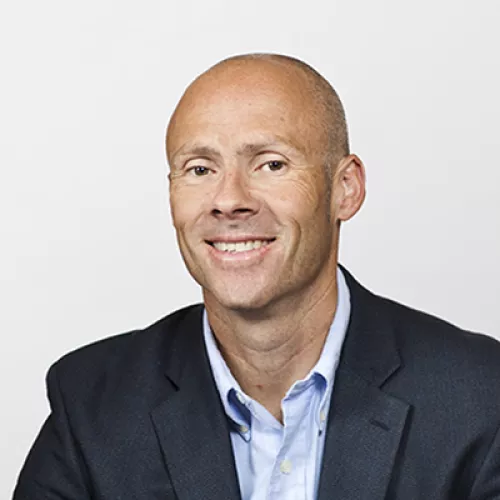 Intro
Scott's practice emphasizes investment and tax law and focuses on providing retirement systems and other institutional investors with transactional and tax advice and counsel concerning their investment activities. He has assisted with the development, implementation and administration of investment programs for many of his clients. Scott's clients in this area have included over a dozen different public retirement systems, two of the largest universities on the West Coast, Fortune 100 companies, private retirement systems and tax exempt organizations. For these clients, Scott has reviewed and negotiated the terms of investments in well over 250 different funds.
Scott has experience with both U.S. and offshore funds of virtually every type found on the market today, including venture capital, leveraged buy out, mezzanine, real estate, hedge funds and commodity pools. He has extensive knowledge of the market for these types of funds and has assisted numerous clients in obtaining the best investment terms possible while ensuring that sound investment policies and fiduciary obligations are observed.
Scott also has significant experience counseling corporations, partnerships, nonprofits and entrepreneurs in connection with all aspects and phases of their business and operations. Scott holds an LL.M. in taxation, enabling him to advise his clients on complex federal and state tax matters when they arise. His work often involves a complex tax planning component.
In addition to working with institutional investors as described above, Scott has been on the other side of the table and represented venture capital, private equity, real estate and hedge funds in connection with fund formations and their investments. Scott has acted as fund formation and/or investment counsel to Fintan Partners, Good Capital, Mindful Investors, TBL Capital and Patient Capital Collaborative.
Scott works regularly with the firm's Employee Benefits Group which has substantial experience with public and private retirement systems. The result is a special understanding of the issues that face private and public sector retirement systems in connection with their investment activities.
Education
LL.M.
University of Houston
( 1996 )
J.D.
University of Houston
( 1995 )
M.A.
University of Southern California
( 1994 )
B.A.
California State University, Fresno
( 1990 )
Bar Association of San Francisco
State Bar of California, Partnerships & Limited Liability Companies Committee
Association For Corporate Growth
Bar Association of San Francisco
State Bar of California, Partnerships & Limited Liability Companies Committee
Association For Corporate Growth
"Your Loan Is In or Near Default—Here's What You Should Do," The Alliance of Chief Executives (March 2009)
"The California Tax Amnesty Program—With deadlines for participation looming, what you should know before deciding to do so," Business Brief (March 2005)
"Achieving Returns and Diversification through Responsible Investments," co-speaker, HIP Investor and RBC Global Asset Management (September 2017)
"Private Equity and the New Tax Laws," Deal PAVERS Private Equity and Venture Capital Investors Seminar (April 2015)
"Hedge Funds 101," Hanson Bridgett Hedge Funds Seminar (June 2014)
"Investing in Alternatives," panelist, 26th Annual: Police, Fire, Emergency Medical Services, and Municipal Employee Pension & Benefits Seminar (February 2014)
"Private Equity Funds 101," co-presenter, Hanson Bridgett Webinar (November 2013)
"Avoiding Formation and Compensation Pitfalls," co-speaker, Keiretsu Forum Entrepreneur Academy (September 2012)
"Legal Issues Facing Public Pensions," panelist, Opal Financial Group Public Funds Summit (January 2012)
"Valuation and Deal Structuring," Investors' Circle Venture Fair and Forum (May 2011)
"What's the Deal? Understanding Terms of Debt and Equity Financings," Silicon Ventures (August 2009)
"Supporting Your Employees During a Downturn," co-presenter, SF Works' Business Innovation Conversation (March 2009)
"Investor Academy on Term Sheets," Keiretsu Forum (January 2009)
"Entrepreneur Funding Boot Camp," Keiretsu Forum (January 2009, September 2008)
"Term Sheets and Deal Structuring," co-presenter, Keiretsu Forum (November 2008)
"Corporate Social Responsibility and Good Corporate Governance: Is There Room for Both?" Association of Corporate Counsel, San Francisco Bay Area Chapter (April 2008)
"Taxing Matter: Will Your Carry Get Carried Away?" West Coast Mergers and Acquisitions Conference (March 2008)
"Mergers & Acquisitions," moderator, Alternative Energy Technology Showcase (March 2008)
"Entering the Entrepreneurial World," co-presenter, Technology Ventures Corporation Center for Commercialization & Entrepreneurial Training (July 2007)
"Negotiating Venture Capital Term Sheets," co-presenter, Technology Ventures Corporation Center for Commercialization & Entrepreneurial Training (June 2007)
"Negotiating the Transaction/Structuring the Deal," Financing Renewable Energy Conference (May 2007)