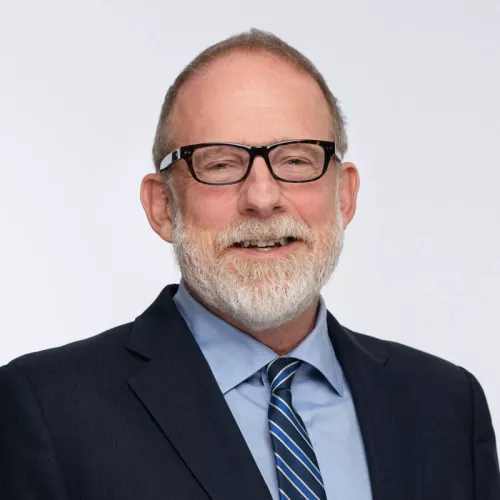 Intro
Ed's experience in the field of employee benefits and related issues includes more than 10 years as an attorney and more than 10 years as a consultant and plan administrator.
Ed advises employers and employee benefit plans, both public and private, large and small, on all aspects of plan design, implementation, administration, and tax, regulatory, and fiduciary compliance.
Ed's work as a consultant and plan administrator with a major mutual fund company, bank and insurance company before becoming a lawyer gives him unique hands-on experience administering employee benefit plans. In these roles, he was responsible for designing, drafting and administering qualified retirement and section 403(b) plans, including performing nondiscrimination testing and preparing and filing Forms 5500 Annual Return/Report.
While at previous firms, Ed gained considerable experience advising for-profit, tax-exempt and governmental clients on complex employee benefit transactions and federal and state tax and regulatory compliance. In addition, he has experience advising Taft-Hartley funds.
Ed has extensive experience in qualified and nonqualified defined contribution and defined benefit plan design, implementation, administration and compliance, including designing top-hat supplemental executive retirement plans and Section 457(f) plans. His experience in the health and welfare arena includes designing, drafting and implementing cafeteria plans, retiree medical plans, and advising clients regarding ACA, HIPAA and COBRA compliance.
Areas of Focus
Education
J.D.
University of the Pacific, McGeorge School of Law
( 2003 )
B.A.
Earlham College
( 1986 )
Role

Employee Benefits Practice Leader
Advised large public agency on options for redesigning its entire retirement benefit program to better suit its demographics and organizational objectives in accordance with state and federal law, and led team that coordinated and implemented the selected design.
Represented clients in IRS voluntary correction program filings dealing with a broad range of complex qualified retirement plan issues, and successfully resolved IRS qualified plan audit.
Advised clients on taxation of fringe benefits, including paid-time off, leave-sharing programs, and transportation benefits, reimbursements, service-related disability payments and Employer Paid Member Contributions to state retirement system.
Advised client regarding Affordable Care Act compliance and implementation of required tracking and reporting processes and procedures.
Advised clients on negotiating benefit changes for represented employees in accordance with state and federal law.
American Society of Pension Professionals & Actuaries
Western Pension & Benefits Conference
Presenter and Moderator, Hanson Bridgett 2021 Annual Employee Benefits Update (February 2021)
"IRS Audit Focus On Public Agency Paid Leave Programs," presenter, CalPELRA Conference  (December 2018)
"Employment Law and Human Resources Issues," AAPA Port Administration and Legal Issues Seminar (March 2017)
"Employee Benefits Update," co-speaker, Hanson Bridgett Employee Benefits Webinar (February 2017)
"Special District Executive Recruitment, Evaluation and Compensation Post-PEPRA," co-speaker, California Special Districts Association Annual Conference (October 2016)
"Flores v. City of San Gabriel," co-speaker, International Public Management Association for Human Resources, Northern California Chapter Meeting (September 2016)
"Employee Benefits Update," co-speaker, Hanson Bridgett Labor & Employment Seminar (January 2016)
"Labor & Employment – Key Updates for 2015," Hanson Bridgett Public Agency Roundtable Series (March 2015)
"Affordable Care Act Compliance in 2015 and Other Updates in Employee Benefits," co-presenter, Hanson Bridgett Labor & Employment Seminar (January 2015)
"Legal Update," Silicon Valley Fall Conference, Western Pension & Benefits Counsel (September 2014)
"Ignorance is Not Bliss . . . Retirement Plan Best Practices for Managing Your Fiduciary Liability," co-presenter, LeadingAge California Annual Conference (May 2014)
"Pension Reform," co-speaker, County Payroll Managers Fall Meeting (September 2012)