Diversity Efforts in Action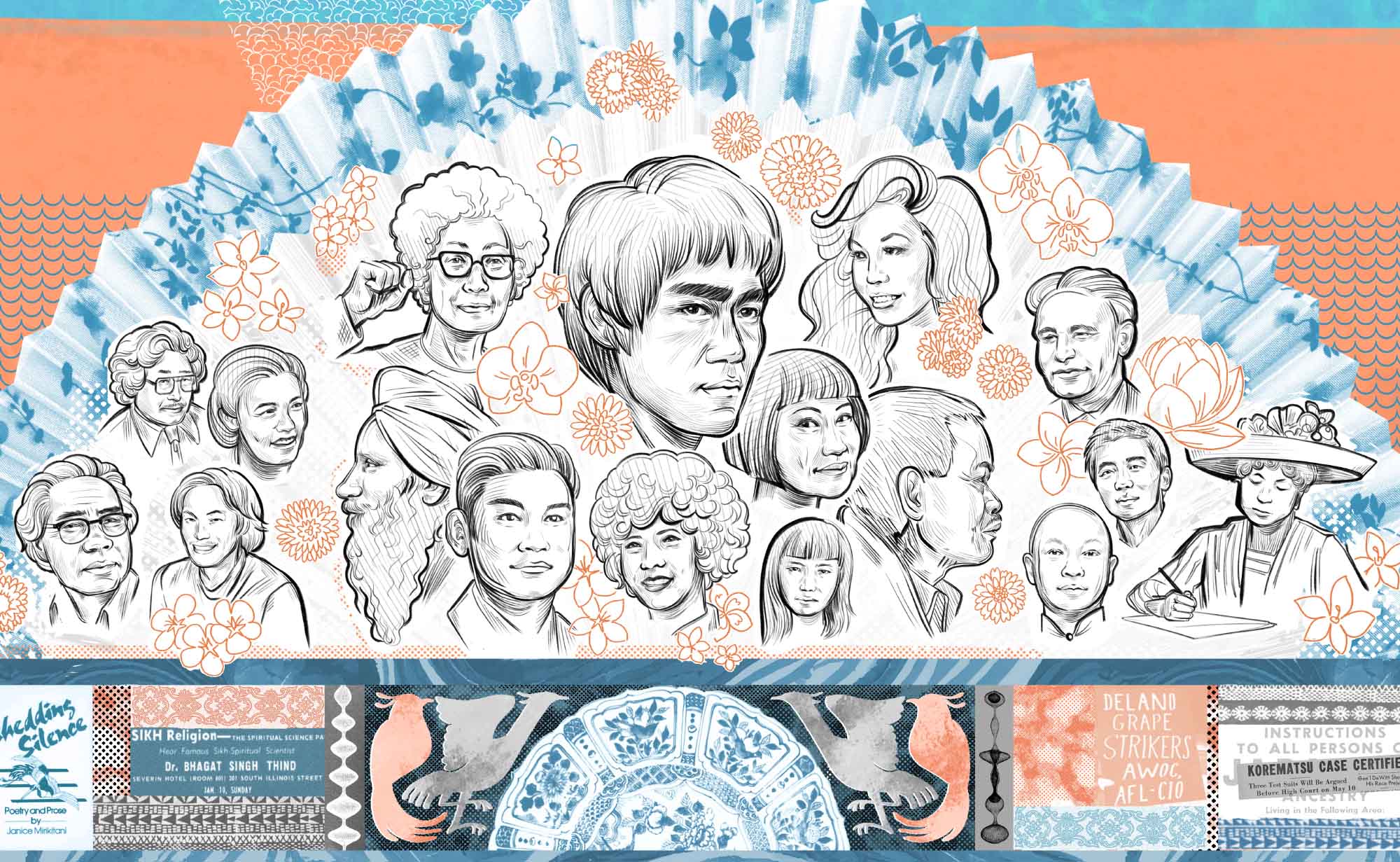 We are not interested in the mere optics of diversity. Our desire to make the legal profession more representative and equitable as a whole, while also increasing diversity and inclusion among our own ranks, is reinforced by our real, tangible actions.
Our firm is currently headed by a female managing partner, our C-Suite is more than 50% women and nearly 30% LGBTQ+, 50% of our Section Leaders are women, and our leadership committees are more than 50% diverse. More than 60% of our entire attorney population are from backgrounds underrepresented in the legal profession. As an all-California firm, it is important that we reflect the great state in which we live and work.
Our real action approach also shows itself in our approach to recruiting, retention, and connection with the legal community. We look for talent at all schools local to our offices, as well as HBCUs, specifically in an effort to target more diverse student populations. We sponsor and participate in career fairs hosted by organizations that share the common goal of increasing diversity of all kinds in the legal profession. We encourage our attorneys to get involved in bar associations that do the same, and we pay their membership fees and offer billable credit for serving in leadership positions. We are proud to play a leading role in the California Minority Counsel Program (CMCP), Leadership Council on Legal Diversity (LCLD), Minority Corporate Counsel Association (MCCA), and many other organizations. We have received recognition from for our continued commitment to diversity in the legal profession from these organizations and numerous others. And we have obtained Mansfield Plus Certification every year since 2021.
Internally, we take real action to address inclusion and equity, including requiring unconscious bias training for all members of attorney evaluation committees, providing billable credit for DEI and other community work, conducting "stay" interviews, and implementing policies such as an expanded reduced time program, one of the most generous parental leave policies among the AmLaw 200, and a one-of-its kind sabbatical program for attorneys.
While we are proud of these efforts and believe we are a thought leader on these issues, DEI work is a journey and we believe there is still more work to be done, both internally and in the communities we serve. We meet the challenge head on as we integrate our DEI goals at every step.
Professional Recognition
We do more. It is an essential value of our firm to not just say the right things, but to take real action to move the needle forward on diversity and inclusion. We continue our daily effort to make the legal profession more diverse and inclusive, and we are proud to be recognized for the work accomplished and appreciate these awards as a measure of our commitment and continuing progress.
Innovation in Diversity & Inclusion Award, The Recorder, 2023
Best Law Firms for Women, Seramount, 2010–2023

Hall of Fame List - ranked for 10+ years, 2019–2023

Silver DEI Leadership Seal, State Bar of California, 2023
Diversity, Equity and Inclusion Champion - Jennifer Martinez, Corporate Counsel's Women, Influence and Power in Law awards, 2023
Diversity, Inclusion, Equity and Accessibility Visionaries - Jennifer Martinez and Raffi Zerounian, Los Angeles Times, 2023
Community Impact Award of the Year - Raffi Zerounian / Hanson Bridgett, Los Angeles Business Journal, 2023
Beacon of Justice Award, National Legal Aid & Defender Association, 2022-2023
Mansfield Certification

5.0 Certification Plus, 2022
4.0 Certification Plus, 2021

Diversity Scorecard, The American Lawyer

#7 in 2023
#6 in 2022
#37 in 2021
#24 in 2019
#28 in 201

Best Law Firms for Minority Attorneys, Law360

#5 in 2023
#9 in 2022
#9 in 2019
#10 in 2018

Best Law Firms for Minority Equity Partners, Law360

#9 in 2023
#10 in 2022
#7 in 2019
#3 in 2018–2017

Best Law Firms for Female Partners, Law360 

#6 in 2023
#5 in 2022
#4 in 2020
#3 in 2019
#2 in 2018
#2 in 2017
#25 in 2016
#13 in 2015

Best Law Firms for Female Attorneys, Law360

#15 in 2023
#14 in 2022
#4 in 2020
#2 in 2019
#4 in 2018
#4 in 2017
#24 in 2016
#4 in 2015

Social Impact Leaders, Law360

#2 101-250 attorneys, 2022-2023
#11 overall, 2023
#10 overall, 2022

Leadership Council on Legal Diversity

Top Performer, 2014, 2016–2021, 2023
Compass Award, 2019–2020, 2022-2023
Rick Palmore Fellows Alumni Award – John Cu, 2017

Contra Costa County Bar Association Diversity Award

Platinum, 2019–2021, 2023
Gold, 2018

NLJ 500: LGBTQ Scorecard, National Law Journal, 2022
NLJ 500: Women's Scorecard, National Law Journal
Most Influential Women in the Bay Area, San Francisco Business Times

Laura Long, 2022
Jennifer Martinez, 2021
Kristina Lawson, 2019-2020

Charles Houston Bar Association

Corporate Recognition Award, 2022
Corporate Recognition Award, 2008

California Minority Counsel Program

Drucilla Stender Ramey Majority Law Firm Diversity Award, 2003, 2022
Diversity Leader Hall of Fame Inductee – Garner Weng, 2016

Minority Corporate Counsel Association

George B. Vashon Award, 2021
Thomas L. Sager Award, 2004

#2 on The American Lawyer's A-List: Female Equity Partner Scoreboard, 2020
ELEVATE Awards, The Registry

Break the Ceiling: Corporate Leadership Award, 2016, 2021
Inspirator Award Nominee Kristina Lawson, 2020
Elevation Award Nominees Andrew Giacomini and André Campbell, 2020

Minority Bar Coalition Unity Award – Nancy Newman, 2018
Diversity Law Institute Award, 2017
The California Diversity Council's Multicultural Leadership Award – André Campbell, 2016
Worklife Employer of the Year, The ARC San Francisco, 2016
Beacon Award for Diversity, Asian Pacific American Bar Association of Silicon Valley, 2013
Law Firm of the Year Award, Aids Legal Referral Panel, 2013
Gold Standard Certification Award, Women in Law Empowerment Forum, 2011–2012
Bar Association of San Francisco

Barrister's Diversity Award, 2010, 2015
Unity Award, 2012

State Bar of California Diversity Award, 2011
Fourth Highest Percentage of Women Partners in the 50 Biggest Law Firms in California, California Lawyer, 2009
Commitment to Diversity Award, Asian American Bar Association of the Greater Bay Area, 2006
Law Students of African Descent at Boalt Hall Award of Distinction, 2004