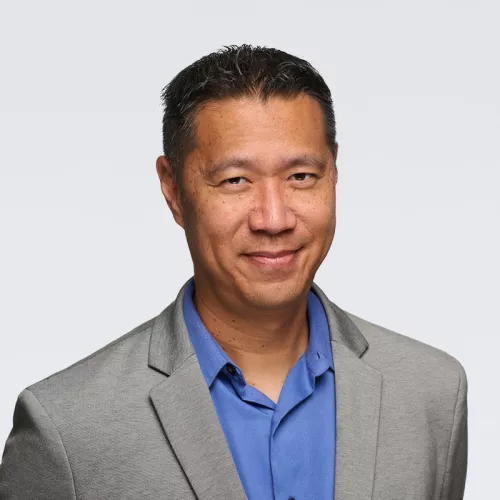 Intro
Garner's practice focuses on intellectual property and technology. His undergraduate work in computer science adds value to a range of counseling, transactions, and disputes. Garner's experience includes handling intellectual-property and technology legal matters for: a leading multibillion-dollar computer-peripherals and consumer electronics company; a NYSE-listed reprographics company that is the largest in the U.S.; a Fortune 500 and Nasdaq 100 retailer that is the second-largest company in its industry sector; a Fortune 500 and NYSE-listed energy company; two transportation planning and coordination agencies; several public transit agencies; the world's largest nut processing and marketing company; the producer of the longest-running hit musical revue in theater history; and a number of other businesses, emerging companies, associations, and individuals. He also has extensive experience in niche areas such as serving as outside general counsel to industry trade associations and standards organizations and in representing and working with governmental entities on intellectual-property and technology issues. Overall, his approach emphasizes responsiveness and working toward solutions tailored to a client's specific goals.
While Garner has significant experience with large-scale litigation, one of his value propositions is the client orientation and efficiency he brings to defending cases that dictate balancing a vigorous defense with the amount of exposure. Many law firms concentrate on "bet the company" intellectual property cases where cost is no object—and are less experienced with or less interested in other cases—for example, where there are "only" seven or eight digits of claimed damages. Garner, on the other hand, thrives in partnering with his clients to manage cases in line with the business directives. As one example, in leading the defense of a particular patent-infringement lawsuit seeking several millions of dollars in damages, Garner was able to keep the total legal fees and costs for approximately 15 months of work to under $200,000—after which the case was successfully settled. In several situations, clients have moved cases from other law firms to Garner because of his ability to manage fees in relation to the client's assessed value of the case.
Garner has been instrumental in helping the firm pursue diversity goals. He was a long-standing member of the Management Committee; the Chair of the Emerging Companies Group, which focuses on early-stage and middle-stage companies and on technology matters; a member of the Recruiting Committee; and a member of the Strategic Planning Committee, through which he was a contributing author to the strategic plan.
He has written and spoken extensively on intellectual property law, technology issues in law, and diversity in the legal profession. He is active in the community and has served in leadership positions for intellectual property professional associations and for minority bar associations and other diversity-focused organizations. Among other things, he has served as President of the Asian American Bar Association of the Greater Bay Area and Co-Chair of the Board of Directors of the California Minority Counsel Program. Garner has also led workshops for law students of traditionally underrepresented backgrounds to teach study skills, exam writing, and job interviewing and worked on a number of pro bono legal matters.
Education
J.D.
University of California, Berkeley School of Law
( 1997 )
M.A.
Education
Stanford University
( 1994 )
B.S.
Computer Science
Stanford University
( 1993 )
Admissions and Courts
California
U.S. Court of Appeals for the Ninth Circuit
U.S. District Court for the Northern District of California
U.S. District Court for the Central District of California
U.S. District Court for the Eastern District of California
Garner served as the lead (and sole) attorney in arguing and defending a TRO hearing regarding a software dispute, in which a much larger company sought a mandatory injunction to force his client to turn over software that it claimed to own—with the successful result of the judge declining to issue the TRO.
Garner first-chaired an arbitration hearing in which his client was accused of stealing trade secrets and had brought a cross-complaint—with the successful result of the arbitrator awarding damages only to his client.
Garner defended his client in a multi-district patent-litigation suit regarding technology allegedly used in certain computer, computer peripheral, and consumer-electronics products—and successfully negotiated a settlement.
Garner helped his client resolve a multilayer patent dispute involving technology used in certain computer peripherals, including defending a patent lawsuit brought by the other party, bringing a patent lawsuit on behalf of his client, and preparing and advising his client on bringing a complaint before the International Trade Commission—with this multifaceted strategy successfully helping lead to a settlement.
Garner second-chaired a trial in which his client brought trade-secrets and related breach-of-contract claims. In a several-day "mini trial" on a hotly disputed evidentiary issue in which the other side sought to exclude the very contract on which his client was suing, Garner cross-examined the defendant's CEO and was the lead attorney on the legal briefing. His client prevailed on the evidentiary issue—with this successful result helping lead to a settlement.
Garner negotiated a complex deal in which a multibillion dollar company would outsource its entire information-technology function, with the deal value in the tens of millions of dollars.
Garner counseled an organization on its procurement of and licensing of intellectual property rights to software to be used in a card device, with the deal value in the tens of millions of dollars.
Garner advised an organization on the technology aspects of its procurement process and Request for Proposal for the development of an expansive multi-location custom software solution, with the contract value just for the first phase in the tens of millions of dollars.
Garner drafted a multi-party and multi-country patent-licensing and product-distribution contract regarding wireless communication equipment in which his client had to manage the delicate relations between the other parties and overseeing manufacturing in Asia.
Garner has managed hundreds upon hundreds of trademark files, in the U.S. and internationally, including performing clearance searches, new filings, prosecution, and renewal and maintenance filings. This has included work on behalf of several world-famous brands for goods and services such as food products, retail services, energy products, hospitality services, financial services, and transit services, among others.
Garner has managed and worked on the brand enforcement and policing programs of several large companies, including cease-and-desist letters, escalation including Uniform Dispute Resolution Policy complaints and federal-court lawsuits, opposition and cancellation proceedings before the Trademark Trial and Appeal Board, and similar work through the management of local counsel in non-U.S. jurisdictions.
Bar Association of San Francisco (member, 2005 Diversity Taskforce)
San Francisco Intellectual Property Law Association
American Bar Association (Section on Intellectual Property Law; Co-Chair, 2006 Summer Meeting Committee; Co-Chair, 2005 Summer Meeting Committee; former member, Section on Litigation; former member, Committee on Intellectual Property Litigation)
International Trademark Association (former member, Committee on Membership and Subcommittee on Corporate Recruiting Strategy)
Law School Admission Project: Looking Beyond the LSAT (member, National Advisory Board)
California Minority Counsel Program (former Co-Chair of the Board of Directors; former Treasurer and Chair of Budget and Finance Committee; former member, Executive Committee; former Chair, Subcommittee on Recruitment and Retention; former Chair, 2004 Annual Conference Subcommittee)
Asian American Bar Association of the Greater Bay Area (former President; former Vice President; former Treasurer; former Secretary; former Director; former Co-Chair, Committee on Community Services; former member, Committee on Civil Rights)
National Asian Pacific American Bar Association (Conference Committee, 2004 Northern California Regional Conference)
World Trademark Review, Bronze Category - "Individuals: Prosecution and Strategy" (2022-2023)
California Minority Counsel Program Diversity Leader Hall of Fame (2016)
Super Lawyers, Intellectual Property Litigation (2009-2020)
"Best Lawyers Under 40," National Asian Pacific American Bar Association (2007)
"Legal Implications of Music in Seniors Housing," co-author, American Senior Housing Association Special Issue Brief (Summer 2012)
"The In-House Counsel's Essential Toolkit, Volume 5 (Intellectual Property)," Contributor/Member of Working Group, American Bar Association (2007)
"Navigating the Storm of Electronic Discovery: Why Should Transportation and Logistics Companies Care?," 39th Transportation Law Institute Course Materials (October 2006)
"Racial Bias in Law Practice," California Lawyer (January 2003)
"4 Quick Tips for Controlling Legal Expenses," SDForum News, Vol. 5, Iss. 6 (December 2002/January 2003)
"Cities as Commercial Entities: Trademarks and Domain Names," City Attorneys 2002 Spring Conference Course Materials (May 2002)
"Trademark Law Update in the US: An In-Depth Review of Case Law and TTAB Decisions," moderator, McCarthy Institute Symposium (September 2015)
"Implicit Bias Revisited," Practising Law Institute (PLI) California MCLE Marathon 2014-2015 (December 2014)
"Diversity in the Legal Profession," panelist, Indiana University Maurer School of Law (April 2013)
"Just Associates! Networking and Professional Development Workshop," speaker, California Minority Counsel Program (February 2013)
"Social Media," panelist, Annual Retreat of Financial-Services Client (March 2010)
"Beauty in Balance: Taking Steps Toward Work-Life Harmony," moderator, California Minority Counsel Program 21st Annual Business Conference (September 2009)
"Stereotypes and Subconscious Bias, The Diversity Advantage: Leveraging the Power of Difference," hosted by PLMW/LMA (October 2007)
"Trends in Minority Hiring and Retention Programs," co-presenter, Continuing Education of the Bar (CEB) (recorded May 2007)
"Achieving Diversity in Law Firms," panelist, Community Justice, Bay Area Asian Pacific American Law Students Association 7th Annual Conference (February 2007)
"Great LSAT, Great Grades—Great Lawyer?," panelist, University of California, Berkeley School of Law (November 2006)
"Navigating the Storm of Electronic Discovery," panelist, 39th Transportation Law Institute (October 2006)
"Pathways to Partnership," panelist, organized by California Minority Counsel Program, hosted by Foley & Lardner (June 2006)
"Overcoming Stereotypes in the Workplace," panelist, Gateway to Unity, Bay Area Asian Pacific American Law Students Association 6th Annual Conference (February 2006)
"Stereotypes and Subconscious Bias," Continuing Education of the Bar (CEB) (recorded December 2005)
"Best Practices: Strategies for Retention and Promotion," panelist, Bar Association of San Francisco Conference on Diversity in the Bay Area Legal Community (October 2005)
"Diversity: Stereotypes and Subconscious Bias," Wells Fargo Corporate Properties Group Annual Conference (October 2005)
"On Protecting Precious Intellectual Property Assets," Radio Program on America's Best Lawyers, Sky Radio (www.skyradionet.com and as featured on select airlines) (recorded April 2005)
"Roundtable on Promoting Diversity in the Legal Profession: Practical Strategies for Recruitment & Retention," panelist, hosted by Gordon & Rees (February 2005)
"Stereotypes and Subconscious Bias," Practising Law Institute (PLI) California MCLE Marathon 2004-2005 (January 2005; December 2004)
"Diversity Dialogue," panelist, organized by Minority Corporate Counsel Association (November 2004)
"Fifty Years after Brown: Examining Bias in the Legal Profession," panelist, State Bar of California 77th Annual Meeting (October 2004)
"Branding and Intellectual Property, Business Law in California," Lorman Education Services (July 2004)
"Interactive Workshop for Minority Attorneys with 5-9 Years of Experience," facilitator, American Bar Association (ABA) National Conference for the Minority Lawyer (June 2004)
"IP Protection in Emerging Markets," panelist, Minority Corporate Counsel Association 3rd Annual CLE Expo (April 2004)
"Stereotypes and Subconscious Bias," MCLE 101-HB Gets It Done (January 2004)
"How to Make the Most of Your Firm's Marketing Department," panelist, "Creating Visibility: Practical Advice for Marketing Your Firm's Diversity," presented by the California Minority Counsel Program and the Practising Law Institute (PLI) (January 2004)
"Stereotypes and Subconscious Bias," Practising Law Institute (PLI) California MCLE Marathon 2003-2004 (January 2004; December 2003)
"Protecting Intellectual Property Rights for International Clients," moderator, Legal Network International Fall 2003 Conference (October 2003)
"Minority Attorneys in Technology Practices and Companies," co-presenter, Alegria! Hispanic National Bar Association 2003 Annual Convention (September 2003)
"Diversity is the Bottom Line," co-presenter, Law Firm Leadership Summit, organized by NorthStar Conferences (July 2003)
"Diversity in the Corporate Legal Environment," moderator, MCLE presentation for HP, Agilent, and eBay, hosted by HP (January 2003)
"The Magnitude of Mentorship: The Value of Learning, Teaching, and Developing Attorneys at Law," panelist, "Changes and Challenges," California Minority Counsel Program 13th Annual Business Development Conference (November 2002)
"What's Good to Know About Information Technology Procurements," co-presenter, California Transit Association Annual Fall Conference (November 2002)
"Associate Management: Establishing and Achieving Your Firm's Goals," co-presenter, Law Firm Leadership Summit, organized by EEI Conferences, in cooperation with the Association of Legal Administrators and the American Bar Association (July 2002)
"Defamation on the Web," California Minority Counsel Program, Intellectual Property Roundtable, hosted by Southern California Edison (June 2002)
"Cities as Commercial Entities: Trademarks and Domain Names," City Attorneys 2002 Spring Conference (May 2002)
"Internet Strategies for the Paralegal in California," co-presenter, organized by the Institute for Paralegal Education, a Division of the National Business Institute (February 2002)
"Representing Start-Up and Emerging-Growth Companies in a Down Market," Panel on Protecting Intellectual Property, organized by Continuing Education of the Bar (November 2001)
"Implementing intellectual property rights in E-Commerce and Your Web Site; Online Contracting," presentation before the Digital Media and IPR Program, organized by the Association of Finnish Lawyers (December 1999)