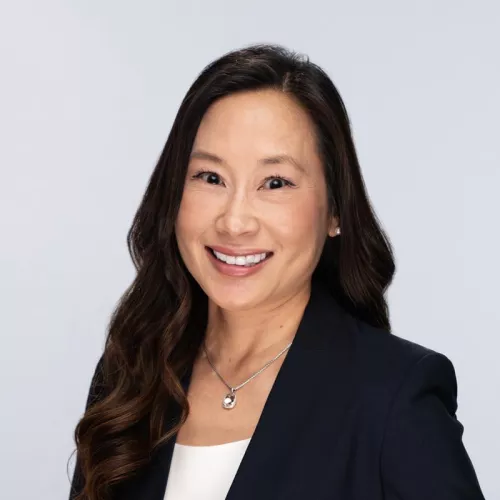 Intro
Margaret advises clients in various private wealth planning matters, which includes estate, gift and income tax planning. Throughout her career, Margaret has prepared estate plans and coordinated administrations of estates and trusts with values ranging from a few million to $200 million. She also represents founders and business owners with their tax planning for exit and liquidity events.  

For family offices and fund sponsors, Margaret brings more than a decade of experience structuring partnerships and real estate transactions for tax efficiency. She frequently represents clients in connection with fund formations, solar tax equity partnerships, syndicated TIC and real property partnerships, California real property tax appeals, capital gains planning, and 1031 and 1033 tax-deferred exchanges. 

With expertise planning for estate tax, business and real estate tax issues, Margaret builds integrated estate plans that account for clients' business concerns today while preserving wealth generations ahead. 
Areas of Focus
Education
LL.M.
New York University School of Law
( 2006 )
J.D.
University of North Carolina School of Law
( 2005 )
B.A.
Duke University
( 2001 )
Academic Distinction
North Carolina Banking Institute Journal, Articles Notes Editor
Estate Planning and Administration
Prepared estate plans and directed administrations of trusts with values ranging from a few million to $200 million.
Represented families in structuring gift transfers of two-class partnerships with preferred and carried interests (in accordance with IRC Section 2701).
Represented founders and business owners in estate tax and Federal and state income tax planning in preparation of company and stock sales (including qualified small business stock tax planning).
Represented founders, business owners and retirees in connection with California tax domicile exit planning.
Represented families in forming charitable remainder and charitable lead trusts.
Represented U.S. beneficiaries in the buyout of their interests in a billion-dollar estate.
Family Office and Fund Formation
Represented various fund sponsors in connection with negotiating and preparing partnership and LLC agreements for joint ventures, fund and investment vehicles for investments of a few millions to $350 million.
Acted as tax counsel to sponsors of solar energy tax equity partnerships in connection with various capital raises, including the equity and debt raise of over $60 million.
Represented multi-state fund to structure the buyout of one of its general partners in a tax neutral manner for all parties.
Restructured family office ownership structure after death of first generation principal to reduce capital gains on a $160 million portfolio.
Represented family office to structure separation of partners in a manner to avoid a real property tax reassessment of approximately $35 million.
Advised institutional investors of a $160 million agricultural fund on possible unrelated business taxable income and debt-financed income.
Real Estate Tax Matters
Represented a majority investor to negotiate tenants-in-common documentation for a $61 million investment in Atlanta, Georgia.
Represented a publicly-held multinational company and successfully challenged the reassessment of its Huntington Beach plant arising from a synthetic lease transaction, reversing the reassessed value of $39 million to the original assessed value of $19 million.
Challenged the reassessment of a 93-unit apartment complex in San Diego County arising from a non-pro rata trust distribution, reducing the reassessed value from $21 million to $12.5 million.
Challenged the reassessment of a leasehold interest in Los Angeles County resulting from the recordation of a ground sublease assignment, reversing the reassessed value of $24.6 million to the original assessed value of $7.9 million.
Advised client on the tax implications of the condemnation of $52 million high-rise office building in connection with the Los Angeles County purple line subway extension.
State Bar of California, Tax and Trust & Estate Section, Member
State Bar of New York, Member
ProVisors – Mergers & Acquisition and Capital Formation Affinity Group, Member
Association of Corporate Growth, Member
"The Freeze Partnership: An Estate Tax Technique For Real Estate and Other Appreciated or Leveraged Assets," Family Wealth Planning Alert (August 2021)
Mandarin (conversational)