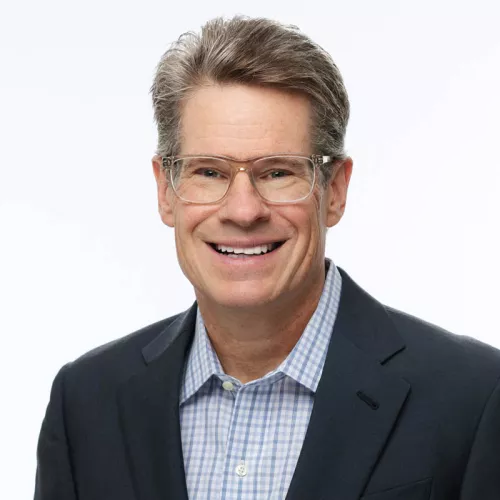 Intro
Mert is the Chair of the firm's Product Liability and Torts Practice Group and the immediate past leader of the firm's Litigation and Dispute Resolution Section. He has more than 25 years' experience defending product liability, premise, toxic exposure, class action, and mass tort claims. His cases have ranged from a pesticide label review for fertilizer products, to catastrophic injuries, children's products, chemicals, pesticides, pharmaceuticals, medical devices, food and related services, consumer goods, aviation equipment, asbestos and other toxic substances, retail, general liability, insurance, and property damage. He also represents clients in business litigation and matters concerning alleged fraud, and unfair competition. Additionally, he assists companies with crisis management and public relations, warnings and instructions, and best practices for litigation avoidance.
In his representation of clients in complex litigation, Mert acts as national, regional, and local trial counsel. He is experienced in legal project management and strategic planning, alternative dispute resolution, trials, and appeals. This includes a flexible approach to managing cases that is designed to provide opportunities for early claim evaluation and resolution, multi-tiered defense strategies, informed decision making, and, whenever possible, reduced transactional costs. When push comes to shove, Mert and his team are well-prepared and ready to advance the appropriate litigation objectives and strategy.
In the regulatory context, Mert guides clients through California's Proposition 65 compliance process, including risk and exposure assessments, counseling, litigation, and settlement negotiations. He also counsels product manufacturers and sellers on issues concerning national and international regulatory compliance and related litigation. This includes coordinating voluntary product recalls, reporting to regulators, and managing risk for products regulated by the CPSC and FDA, among others. Working with a long-time client, Mert became NHTSA certified as a child car seat installation technician, which allowed him to help the client at all levels, including engineering, production, customer relations, deposition, and in the courtroom.
Mert is a nationally recognized speaker and thought leader focused on emerging trends in liability and tort law, as well as trial advocacy, law firm management, and legal education.
Mert currently serves on the Board of Directors for the USLAW Network. He also is a Steering Committee Leader on the USLAW Diversity Council. He has been a long-time member of the faculty of the University of San Francisco School of Law's Intensive Advocacy Program. He is the former President of the USF School of Law Board of Governors and was the 2018 recipient of the USF School of Law's Alumnus of the Year Award.
Education
J.D.
summa cum laude
University of San Francisco School of Law
( 1992 )
B.A.
cum laude
University of Connecticut
( 1989 )
Admissions and Courts
California
U.S. Court of Appeals for the Ninth Circuit
U.S. District Court for the Northern District of California
U.S. District Court for the Central District of California
U.S. District Court for the Eastern District of California
Role

Product Liability & Torts Practice Leader

Proposition 65 Practice Leader

Pro Bono Committee, Member
USLAW NETWORK Board of Directors
USLAW NETWORK Steering Committee Leader
ABA TIPS—Toxic Tort and Environmental Law, Vice-Chair
Association of Defense Counsel of Northern California
Defense Research Institute
International Association of Defense Counsel
International Consumer Product Health and Safety Organization
Bar Association of San Francisco
University of San Francisco School of Law, Board of Governors
Conte v. Wyeth, Inc. (2008) 168 Cal. App. 4th 89 (Review denied by Conte (Elizabeth Ann) v. Wyeth, Inc., 2009 Cal. LEXIS 233 (Cal., Jan. 21, 2009))
"State of California Force Majeure Law Compendium (during COVID-19 pandemic)," co-author, USLAW Network (November 2020)
"Will There Be A New Home for the Toys "R" Us Kid? The Rise and Fall (And Possible Rebirth) of the Iconic Toy Store," co-author, DRI Product Liability Conference, Children's Products Specialty Litigation Group (2019)
"Product Liability: The Resale of Children's Products Online," co-author, In-House Defense Quarterly (October 2014)
"California Product Liability Law Liasion Report," Juvenile Products Manufacturers Association (July 2013)
"Defending Your Case Through Social Media and In Court," co-author, Association of Defense Counsel of Northern California (December 2012)
"Review of New and Proposed State Laws Regarding Children's Products," DRI Products Liability (2010)
"The California Electronic Discovery Act," co-author, The Marin Lawyer (August 2009)
"Punitive Damages: A State-by-State Compendium – California" co-author, DRI Defense Library Series (2009)
"Design and Manufacture of Products for Sale in the United States – A Summary of American Product Liability Law – Chapter Five – The Risk of Punitive Damages," Globalaw Product Liability and Toxic Tort Initiative (2006)
"Summary of Published California State Cases Concerning Asbestos Exposure," co-author, University of San Francisco School of Law Continuing Legal Education (May 2004)
"Deposition Strategy for Deposing the Asbestos Plaintiff," ADC 2004 Asbestos Training Series (March 2004)
"Putting the Toxic Tort Case Together – Discovery and Investigation Strategy Checklist and Preparing for and Conducting Depositions," ADC Seminar, Toxic Torts 101 (September 2003)
"Changes to California's Statute of Limitation for Personal Injury and Wrongful Death Claims and the Summary Judgment Statute," co-author (September 2002)
"Handling The Disappearance or Spoliation of Third Party Evidence in The Product Liability Case: Beware The Double Edged Sword," co-author, ALFA Product Liability Seminar (May 2000)
"How The CPSC Handles And Discloses Information On Product Performance And What You Can Do About It," DRI 2000 Product Liability Conference (January 2000)
"Product Liability Update," Hanson Bridgett (various)
"Product Liability Newsletter," Globalaw (various)
"Companies Are Demanding DEI Metric-Driven Results from Law Firms - What Can We Do Right Now? (Standing Still is Not an Option)," co-presenter, USLAW Network Spring Client Conference (March 2023)
"The Future is Now: Liability Exposure for Products that are Connected and Infused with Artificial Intelligence," co-presenter, DRI Product Liability Conference (February 2023)
"Gender Identity and Litigation, Cancel Culture Political Identification: What Does Cis Mean for My Company and Our Litigation Strategy," USLAW Fall Client Conference (September 2022)
"Transformative Times Part 2: Promoting Innovation in the Legal Department," USLAW Spring Client Conference (March 2022)
"Law Office Space: How to Adapt to Rising Rent Costs," 2020 USLAW Network Managing Partner and Law Firm Leaders Forum, Las Vegas, Nevada (February 2020)
DRI Children's Products Specialized Litigation Group CLE and Client Panel Counsel Meetings, Moderator, DRI Product Liability Conference, New Orleans, Louisiana (February 2020)
"Autonomous Vehicles and the Future of Automated Driving System Litigation," co-speaker, USLAW Complex Tort & Product Liability Exchange, Columbus, Ohio (April 2019)
"USLAW Diversity Council: Recruitment and Retention – Hear from Those Who Are Successful," USLAW Network Managing Partner and Law Firm Leaders Forum, Dallas, Texas (February 2019)
"Issues Emerging from The Toys "R" Us Bankruptcy," 2019 DRI Product Liability Conference, Children's Products Specialty Litigation Group, Austin, Texas (February 2019)
2019 Children's Products Panel Counsel Meeting, Moderator, DRI Product Liability Conference, Austin, Texas (February 2019)
"Making Informed Decisions About Product Chemical Compliance," co-speaker, DRI Product Liability Conference Client Meeting, Austin, Texas (February 2019)
"Ethical Concerns of Delegating," DRI Young Lawyer Seminar (June 2017)
"Career Development For Senior Associates," DRI Young Lawyer Seminar (June 2017)
"Even a Good Recall Causes Turbulence: Best practices for managing the press, litigation, and investigations after the recall announcement," USLAW LawMobile Product Liability Seminar (May 2017)
"Product Recalls and Crisis Management: How to Protect Your Company," 2016 USLAW Fall Client Conference (September 2016)
"Take Another Look Before You Leap: Avoiding New Pitfalls Arising from Defense and Indemnity Agreements in the Product Chain of Commerce," co-speaker, USLAW Product Liability Webinar (April 2016)
"Do's and Don'ts of Record Preservation," 2016 USLAW Spring Client Conference, Transportation Track, Rancho Palos Verdes, CA (April 2016)
"The Internet of Things Continued," DRI Product Liability Conference, Children's Products Meeting (February 2016)
"Cutting Edge Technology and Litigation Impacts," moderator, International Association of Defense Counsel, Product Liability Webinar (December 2015)
"Developments in U.S. Cyber Liability," DRI Annual Meeting, Commercial Litigation (October 2015)
"The Internet of Things (Iot) and Product Liability: Hot Buttons in 2015," co-presenter, The Knowledge Group (August 2015)
"Legal Intersection: Product Liability, Privacy, Cyber Security, and The Internet of Things," DRI Product Liability Conference, Children's Products Panel Counsel Meeting (February 2015)
"2014 University of San Francisco School of Law Reunion Gala," master of ceremonies (November 2014)
"DRI Annual Meeting Keynote Presentation," moderator (October 2014) 
"2014 University of San Francisco School of Law Alumni Graduate Dinner," master of ceremonies (May 2014)
"Liability Surrounding the Re-Sale of Children's Products On-Line," DRI Product Liability Conference (April 2014)
"Vapor Intrusion: New Trends in Toxic Tort Litigation," American Bar Association TIPS Toxic Tort and Environmental Law Conference (April 2014)
"Taking and Defending Depositions in California," Intensive Advocacy Program, University of San Francisco School of Law (May 2004-2013)
"Defending Your Case Through Social Media and In Court," Association of Defense Counsel of Northern California and Nevada (December 2012)
"Social Media and the Toxic Tort Juror," Association of Defense Counsel of Northern California and Nevada (June 2012)
"Advocacy on the Edges of the Web: Navigating Ethical Boundaries When Confronting Social Media During Litigation," moderator, ABA 21st Annual Spring CLE Meeting (March 2012)
"Managing Global Litigation Risks," chair, Globalaw Litigation Program (November 2010)
"Judges Roundtable for Northern California Asbestos Litigation," chair, Association of Defense Counsel of Northern California, Consumer Attorneys of California and San Francisco Trial Lawyers Association (June 2010)
"Untangling the Web: Update on Reconciling and Deciphering the New and Proposed State Laws Introduced in the Wake of the Children's Product Recalls," DRI Product Liability Conference (April 2010)
"Spreading the Fault, The 'Nuts and Bolts' of Fault Diverting Defenses," Association of Defense Counsel of Northern California, Toxic Tort Series (May 2009)
"Best Practices for E-Discovery and Litigation Management," moderator, Globalaw in North America (April 2009)
"Untangling the Web: Reconciling and Deciphering the New and Proposed State Laws Introduced in the Wake of the Children's Product Recalls," DRI Product Liability Conference (April 2009)
"Johnson v. American Standard: The 'Sophisticated User' Defense in California," Association of Defense Counsel of Northern California, Toxic Tort Committee (May 2008)
"Emerging Issues and Hot Topics in Toxic Tort and Environmental Law, including (a) Lead; (b) Endocrine Disrupters in Water; and (c) Arsenic," ABA Toxic Tort & Environmental Law Committee Spring Conference (April 2008)
"Current Practices and Cutting Edge Issues," Association of Defense Counsel of Northern California, Toxic Tort Committee (May 2007)
"Identifying and Managing Potential Conflicts in Joint Defense Groups," Mealey's Asbestos Premises Liability Conference (December 2004)
"Asbestos Litigation 2004: California and Its Impact on National Litigation – Trends and Solutions," co-chair, University of San Francisco School of Law CLE Symposium (May 2004)
"Deposing the Asbestos Plaintiff," Association of Defense Counsel Toxic Tort Committee (March 2004)
"Putting The Toxic Tort Case Together," Association of Defense Counsel of Northern California and Nevada Toxic Tort Committee (September 2003)
"Document Retention Requirements by CPSC/NHTSA and their Discovery Protections," DRI Product Liability Conference, Children's Products Specialized Litigation Group (February 2003)