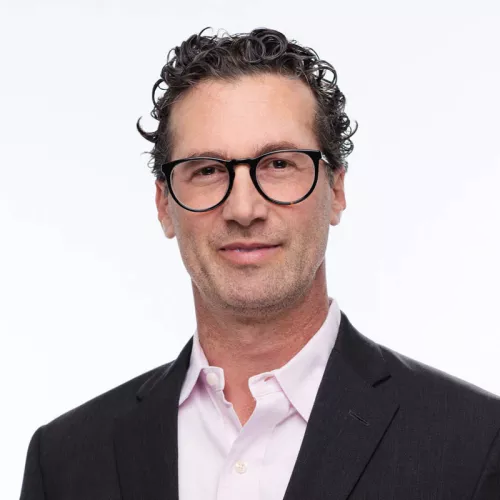 Intro
Miles specializes in insurance coverage and construction litigation. 
He focuses his insurance practice on advocating for policyholders / insureds in coverage disputes with their insurers, but also has extensive experience representing insurers. Miles handles matters under a wide variety of first- and third-party insurance policies, including those that provide coverage for the following types of claims and losses:
• Additional-Insured Issues
• Builders Risk / Course of Construction
• Business Interruption / Time-Element Losses
• Commercial Auto / Trucking / Transportation
• Commercial General Liability (CGL)
• Commercial Property
• Cyber Liability / Data Breach
• Delay In Completion / Delay In Start-Up
• Difference In Conditions
• Directors and Officers / Management Liability (D&O)
• Employment Practices Liability (EPL)
• Environmental Remediation / Pollution Liability
• Errors and Omissions / Professional Liability (E&O)
• Excess and Umbrella Liability
• Fiduciary Liability
• Fire
• Flood
• Homeowners
• Inland Marine / Cargo
• Product Contamination & Recall
• Rectification (Design Defects)
• Representations and Warranties (R&W)
• Senior Housing and Care Claims
• Subcontractor Default Insurance (SDI)
• Wrap-Ups / CIPs (OCIPs and CCIPs)
In addition to advising clients on insurance claims, Miles helps them assess other available insurance resources and contractual-risk-transfer options, develop and negotiate policy language, and handle the insurance provisions of construction agreements and other contracts.
In the construction field, Miles represents owners, developers, general contractors, subcontractors, and engineers in construction disputes involving residential, commercial, and public works projects. 
Education
J.D.
Benjamin N. Cardozo School of Law, Yeshiva University
M.I.B.
University of Melbourne
B.A.
with distinction
Stanford University
Academic Distinction
Cardozo Arts & Entertainment Law Journal
Cardozo Bet Tzedek Legal Services Clinic
Admissions and Courts
Arizona
California
Florida
New Jersey
New York
U.S. District Court for the District of Arizona
U.S. District Court for the Central District of California
U.S. District Court for the Eastern District of California
U.S. District Court for the Northern District of California
U.S. District Court for the Southern District of California
U.S. District Court for the District of Colorado
U.S. District Court for the Middle District of Florida
U.S. District Court for the Northern District of Florida
U.S. District Court for the Southern District of Florida
U.S. District Court for the District of New Jersey
U.S. District Court for the Eastern District of New York
U.S. District Court for the Southern District of New York
U.S. Court of Appeals for the Ninth Circuit
Role

Insurance Recovery Practice Leader

Women's Impact Network, Member
American Bar Association (ABA)
Association of Defense Counsel of Northern California and Nevada (ADCNCN)
Bar Association of San Francisco (BASF) (formerly Co-Chair and Vice-Chair of the Barristers Club Construction Law Section)
Claims and Litigation Management Alliance (CLM)
Northern California Super Lawyers Rising Star (2013-2015)
"Navigating Insurance Coverage Issues In Transportation Cases," Transportation Lawyers Association (TLA) Chicago Regional Seminar and Bootcamp (January 2023)
"Managing Overlapping Coverage in Construction Insurance Claims," International Risk Management Institute (IRMI) Construction Risk Conference (November 2022)
"Evaluation of Available Insurance," Association of Defense Counsel of Northern California and Nevada (ADC) Construction Seminar (June 2022)
"Construction Insurance," Acrisure Construction Services Webinar (March 2022)
"Navigating Builders Risk and Other Property Insurance Claims," Associated General Contractors of America (AGC) Surety Bonding and Construction Risk Management Conference (January 2022)
"Insurance 101 for In-House Counsel," Hanson Bridgett MCLE Marathon (January 2022)
"Insurance 101 for Healthcare Lawyers," Virtual Presentation (April 2021)
"Construction Insurance Coverage Case Law Update," International Risk Management Institute (IRMI) Construction Risk Conference (November 2019)
"Insurance Coverage: The Agony and the Ecstasy of Risk Management," ProVisors (June 2019)
"Cannabis and Insurance," USLAW Spring Client Conference (March 2019)
"Ensuring Financial Stability In Construction Projects By Filling Insurance Gaps," Hanson Bridgett / Risk Strategies Seminar (March 2019)
"Managing Risk Through OCIPs," Bender Insurance Services's Bender U Seminar (March 2019)
"Environmental Insurance Case Law Update," Society of Environmental Insurance Professionals 2018 Annual Environmental Insurance Forum (June 2018)
"Understanding Pollution Liability Exposures and Risk Transfer Solutions," The Associated General Contractors of America 2017 Construction Environmental Conference (September 2017)
"Avoiding Environmental Insurance Pitfalls From Procurement Through Claims," Society of Environmental Insurance Professionals 2017 Executive Summit (June 2017)
"Managing Risk: Liability Insurance Benefits, Limitations, and Pitfalls," Indoor Air Quality Association Phoenix Chapter Workshop (May 2016)
"General Contractor Joint Ventures," Gallagher Contractor Summit (April 2016)
"Same Insured, Different Risks: Who Pays When Insurance Coverage Overlaps?" American Bar Association's Insurance Coverage Litigation Committee CLE Seminar (March 2016)
"Let's Do a Wrap-Up: What Could Possibly Go Wrong?" International Risk Management Institute Construction Risk Conference (November 2015)
"Life After the Judgment - Now What?" MC Consultants, Inc.'s Construction Litigation & Insurance Coverage Conference (September 2015)
"Additional Insured Coverage," American Law Institute Continuing Legal Education Webinar (April 2015)
"The Insurance Coverage Available for Employment Claims," co-presenter, Hanson Bridgett Labor & Employment Seminar (January 2015)
"Risk Management Strategies for Multi-Use & Commercial Projects," Axis Construction Conference: Best Practices for Managing & Resolving Construction-Related Issues (October 2014)
"When Wrap Insurance and Traditional Layered Insurance Policies Collide: Coverage Gaps and Other Headaches," MC Consultants, Inc.'s Northern California Construction Litigation Seminar (July 2014) 
"Mediation Boot Camp 101: Preparing Your Coverage Case for Resolution," American Bar Association's Insurance Coverage Litigation Committee CLE Seminar (March 2014)
"Bringing It Back: Reviving the Suspended Project," Axis Construction Conference: Best Practices for Managing & Resolving Construction-Related Issues (October 2013)
"California Coverage and Current Trends," MC Consultants, Inc.'s Construction Litigation & Insurance Coverage Conference (September 2013)
"Placing the Right Insurance Coverage and Uncovering Found Money: Maximizing the Value of Insurance Resources," County Counsels' Association of California's Public Works and Contracts & Environmental Law and Regulation Conference (May 2013)
"Choose Your Weapons Wisely: Rescission, Reformation, Cancellation, and Other Coverage Litigation Artillery", American Bar Association's Insurance Coverage Litigation Committee CLE Seminar (March 2013)
"Please Excuse the Delay: The Consequences of Untimely Notice, Slow Investigation, and the Failure to Communicate," American Bar Association's Insurance Coverage Litigation Committee CLE Seminar (March 2012)
"Insurance Basics," Black Founders Startup Ventures' Startup Learning Series: CYA Your Startup (March 2012)
Conversational Spanish; Conversational Portuguese