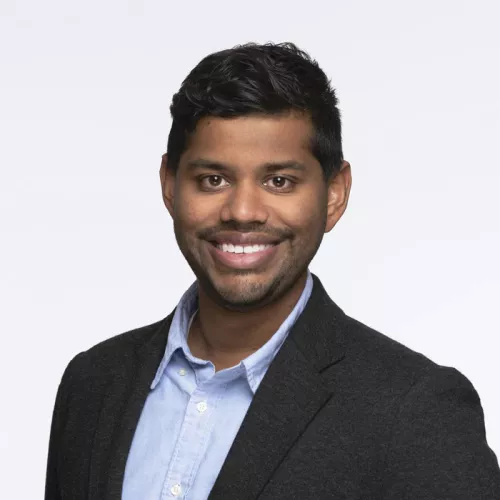 Intro
Niran focuses his practice on land use and environmental matters. He frequently advises landowners, developers and public agency clients in land use land use and environmental regulatory matters and has experience conducting land use due diligence, preparing and processing entitlement applications, ensuring compliance with the California Environmental Quality Act (CEQA) and other land use and environmental legislation, and representing clients in administrative proceedings in front of federal, regional and state agencies, including regional and the state water board, state environmental agencies, and the Environmental Protection Agency.
Niran also regularly advises and counsels clients regarding compliance with Local Air District and California Air Resources Board rules and regulations, and has experience designing and entitling renewable energy infrastructure, including electric vehicle charging facilities. He has experience drafting and negotiating Development Agreements and leases with municipalities and counties throughout California.
Niran further has experience representing both plaintiffs and defendants in environmental and land use litigation in federal and state courts, including preparation of injunctions, pleadings, motion practice, written discovery, experts, and other trial preparation.
Education
J.D.
University of California, Berkeley School of Law
( 2016 )
B.A.
cum laude
University of California, Los Angeles
( 2013 )
Academic Distinction
Ecology Law Quarterly, Programs Director, Managing Editor
Environmental Conservation Outreach, SLPS Leader
Defending an industrial rendering facility in an administrative enforcement action brought by the South Coast Air Quality Management District (SCAQMD) premised on SCAQMD Rule 415 governing such facilities, and subsequent litigation regarding the facility's compliance with SCAQMD Rule 415.
Representing an industrial cement recycling facility in responding to Notices of Violation (NOVs) from the Bay Area Air Quality Management District (BAAQMD) alleging particulate emissions in excess of permitted levels.
Assisting a large residential development in creating a legally defensible quantification methodology for the proportion of greenhouse gas reduction required to demonstrate compliance with State of California and CARB climate goals.
Advising numerous private developers and municipalities on compliance with municipalities Climate Action Plans, Local Air District Air Quality Plans (AQPs), the CARB Scoping Plan, and the federal Clean Air Act.
Advising numerous private developers and municipalities on development of Vehicle Miles Traveled (VMT) methodology to quantify mobile emissions associated with development projects.
Advising numerous private developers and municipalities on compliance with Air District regulations governing Criteria Air Pollutant (CAP), Volatile Organic Compounds (VOCs), Toxic Air Contaminant (TAC), and Greenhouse Gas Emissions associated with construction and operations of developments in urban and rural areas.
California Lawyers Association, Wiley W. Manuel Pro Bono Legal Services Award (2022)
"Calif. Warehouse GHG Proposal Would Likely Face Lawsuits," Law360 (March 2021)
"DC Court of Appeals Strikes Down Trump EPA's ACE Rule," co-author, Daily Journal (January 2021)
"Recent Trends in EPA-Manufacturing Enforcement Actions," co-author, Industry Today (June 2020)