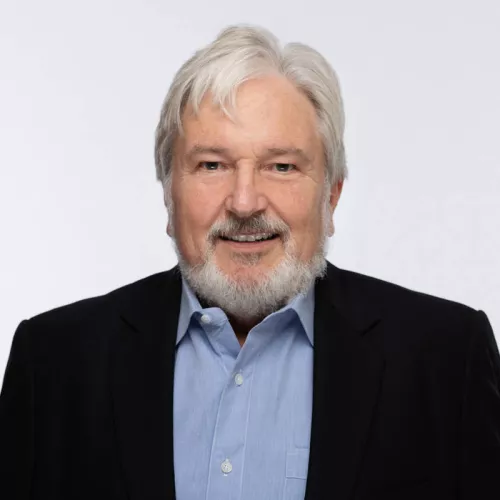 Intro
Paul has been working with seniors housing and care providers since 1975. He is the author of the book Seniors' Housing and Care Facilities: Development, Business and Operations (Urban Land Institute, 1998). He has been called "godfather of senior housing" by the Chambers USA legal directory.
Paul's entire practice is devoted to representation of senior housing and long-term care providers and related organizations. His practice includes business structuring, licensure, regulatory counseling, resident/patient contracts, management agreements; anti-kickback compliance, operational issues, risk management, dispute resolution, nonprofit organizations, specialized tax issues, fair housing and ADA compliance. He has litigated in federal and state courts, including court and jury trials and appellate work in the California Supreme Court and Courts of Appeal and the U.S. Court of Appeal for the Ninth Circuit. He has also served as an expert witness on senior care communities in federal and state courts. He has been instrumental in drafting state and model national continuing care and assisted living facility legislation, as well as an accreditation system being developed in China. In 2010, the U.S. General Accountability Office consulted with him in preparation of its report to the Senate on Continuing Care Retirement Communities.
Paul is a highly sought-after speaker with an international reputation. He has addressed audiences at conferences sponsored by the Urban Land Institute, Harvard University, Boston University, China Real Estate Chamber of Commerce, Sun-Yat Sen University in Guangzhou, China, the American Bar Association, The Canada Forum, the World Research Group, the American Seniors Housing Association, LeadingAge, the National Investment Center, the American Society on Aging, the American Health Care Association, the National Real Estate Development Center, AIC Conferences, Ernst & Young, Coopers & Lybrand, Laventhol & Horwath, the Practising Law Institute, the National Academy of Elder Law Attorneys, and the American Health Lawyers Association.
Paul has written or consulted on articles on retirement community development and operations published in The New York Times, The Wall Street Journal, Consumer Reports, Urban Land Magazine, the National Real Estate Investor Provider Magazine, Contemporary Long-Term Care, Multi Housing News, The Practical Real Estate Lawyer, and Retirement Housing Report.
Education
J.D.
cum laude
University of San Francisco School of Law
( 1975 )
B.A.
University of California, Davis
( 1972 )
Admissions and Courts
California
U.S. Court of Appeals for the Ninth Circuit
California Supreme Court
U.S. District Court for the Northern District of California
Role

Senior Housing and Care Practice Leader
Americans Senior Housing Association (ASHA). Paul serves as General Counsel to the American Seniors Housing Association and is on their Executive Board.
China Real Estate Chamber of Commerce. Assists with development of accreditation standards for senior living facilities in China.
The Episcopal Home Communities. Sale, leaseback, management agreements and regulatory approvals for a continuing care campus.
Regulatory approvals in connection with a major debt restructuring for a senior living campus.
Corporate reorganizations for multiple clients.
Bar Association of San Francisco, Former Board of Directors
American Bar Association, Former Chair, Housing for the Elderly Committee, Real Property Division
American and California Assisted Living Facility Associations
LeadingAge, Former Chair, Legal Committee
American Seniors Housing Association, General Counsel and Executive Board
The Best Lawyers in America©, Health Care Litigation (2016, 2019-2023)
Best Lawyers in Northern California - Health Care Law, Best Lawyers® (2019-2020)
Top Rated Lawyer in Northern California, ALM (2019)
Chambers and Partners USA, Healthcare
Martindale-Hubbell AV® Preeminent™ (2016)
Top Rated Lawyer in Health Care, Martindale-Hubbell™ (2013)
Northern California Super Lawyers (2006, 2010-2013)
"Tax Considerations When Moving to a Retirement Community" Carmel Valley Manor Webinar (May 2022)
"Strategies for Resolving Resident Concerns," co-presenter, LeadingAge Annual Conference (May 2022)
"Ethics and Operations " CALA Spring Conference and Trade Show (June 2022)
"Sexual Rights and Cognitive Impairment" CALA Spring Conference and Trade Show (June 2022)
"Liability and Immunity in the Age of COVID-19," LeadingAge California (May 2021)
"Retirement Communities and Leasing: FHA Compliance, Age Verification, Reasonable Accommodations," co-presenter, Strafford Webinar (October 2020)
"CCRC Legal Update," co-presenter, LeadingAge California Public Policy Conference (February 2020)
"Provider Obstacles & Challenges For Providers and Provider & Regulatory Responses," Silicon Valley Boomer Venture Summit (June 2018)
"CCRC Class Actions: Prepare Yourself!" co-presenter, LeadingAge California Meeting (May 2018)
"Resident Transfers and Contract Terminations in Assisted Living and CCRC's," co-speaker, AHLA is the American Health Lawyers' Association (March 2018)
"Current Legal Issues for Life Plan Communities/CCRC's," speaker, LeadingAge Policy and Leadership Summit (February 2018)
"Anatomy of an Affiliation," speaker, LeadingAge Annual Meeting (November 2017)
"Developing a Not-For-Profit strategy for Acquiring Rental Properties," co-speaker, LeadingAge Annual Meeting (October 2017)
"Anatomy of an Affiliation," speaker, LeadingAge California 56th Annual Conference and Exposition (May 2017)
"Developing a Structure for Modernizing Home Care," co-presenter, Aging2.0 OPTIMIZE (October 2016)
"IC Federal Restrictions on Separating Levels of Care" and "Legal & Liability Issues for Pilot Projects," LeadingAge CA 2016 Annual Conference and Exposition (May 2016)
"Fair Housing in Senior Living Update," co-presenter, live webinar (April 2016)
"Integrating Tech Solutions into Senior Care," AHLA Long Term Care and the Law Conference (February 2016)
"Legal and Liability Issues for Pilot Projects," Aging 2.0 AgeTech Expo (November 2015)
"Integrating Tech Solutions in Senior Living," Urban Land Institute, Senior Housing Council (October 2015)
"2015 Department of Justice Consent Orders: Government Micro-Management of the Levels of Care," The Greystone Event (July 2015)
"Emergency Response in Senior Care Communities," co-speaker, American Health Lawyers' Association (February 2015)
"Resident Transfer and Review: A Play in 3 or 4 Acts," co-presenter, LeadingAge California Annual Conference (May 2014)
"CCRC Statute Revisions: Modernizing to Meet the New Realities," LeadingAge California – Policy and Leadership Summit (March 2014)
"American Senior Living Goes to China," AHLA Long Term Care and the Law Conference (February 2014)
"Applying Western Senior Care Models to China," panelist, International Association of Homes and Services for the Aging Conference (November 2013)
"Acuity Creep and Private Aides," LeadingAge of California (May 2013)
"Challenge the Experts," LeadingAge of California (May 2013)
"The Transformation of the IL Model: Temporary Shift or Permanent, Market-Driven Reality?" National Investment Center (March 2013)
"Hospital-to-Home Transition Programs," American Health Lawyers Association (February 2013)
"Shining in Distress: Communications, Legal and Regulatory Strategy," Erickson School: UMBC (February 2013)
"Legal Issues Roundtable," American Seniors Housing Association (January 2013)