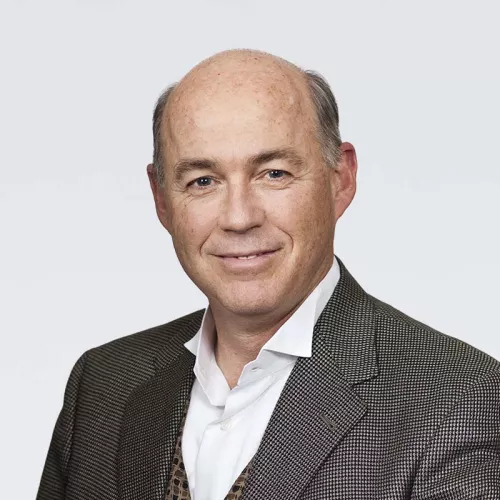 Intro
Rory has more than 25 years of experience helping clients finance, acquire, develop, manage and transfer commercial and industrial real property interests. He has worked on major acquisitions including rail and transit corridors, port facilities, scrap metal operations, commercial buildings, health care facilities and shopping centers.
Rory's completed projects include transit oriented development, industrial aggregation and redevelopment, tax deferred exchanges (including reverse 1031 exchanges), and large lease transactions for both landlords and tenants. He advises institutional clients on industrial and commercial lease transactions, escrow and title issues, construction and lien law, and property management.
In the environmental arena, Rory has guided clients through compliance, regulatory enforcement, and cost recovery proceedings. He has handled enforcement proceedings under numerous state and federal statutes. He has been lead counsel on environmental due diligence and in negotiating and drafting agreements for cumulative property transfers of approximately $500 million.
Rory has also litigated in state and federal courts. He brings that experience to bear in helping clients address risks in structuring transactions or resolving disputes. Rory is a frequent lecturer on real estate and environmental matters. 
Education
J.D.
University of California, Hastings College of the Law
( 1980 )
B. Commerce
honors
Queen's University
( 1976 )
State Bar of California, Real Property, Environmental Law and Business Sections
Bar Association of San Francisco
"Management of Fiduciary Real Estate: Taming an Unruly Asset Class," East Bay Estate Planning Council (September 2007)
"California's Public Access and Non-commercial Expression Laws," Northern California Shopping Center Association (January 2008)
"New entrants in retail: Are uses, exclusives, co-tenancy and radius restrictions still working for you?" ICSC California Retail Leasing Symposium (February 2016)
"Management of Real Estate by a Fiduciary—Steering an Unruly Asset Class in Shallow Waters," Sacramento Estate Planning Council (March 2009)
"Is it a Lease or Is It a License," ICSC Law Conference Roundtable Discussion Leader (October 2008)
"Management of Real Estate by a Fiduciary—Steering an Unruly Asset Class in Shallow Waters," Annual State Bar Meeting (September 2008)
"The Slippery Slope: Letters of Intent & Unexpected Obligations to Negotiate," ICSC Law Conference Roundtable Discussion Leader (January 2008)
"Mechanics Liens and Stop Notices: Special Collection Weapons," Real Estate Litigation in California, Lorman Educational Services (October 2005)
"A Case Study in Leveraging Public Assets," California Redevelopment Agency, Capital, Debt & Taxes Seminar (July 2004)
"Revenue Generation Through Creative Uses of Surplus Property," County Counsels' Association of California, Civil Law and Litigation Conference (April 2004)
"Indemnity and Risk-Shifting Agreements," County Counsels' Association Public Works and Contracts Conference (September 2002)