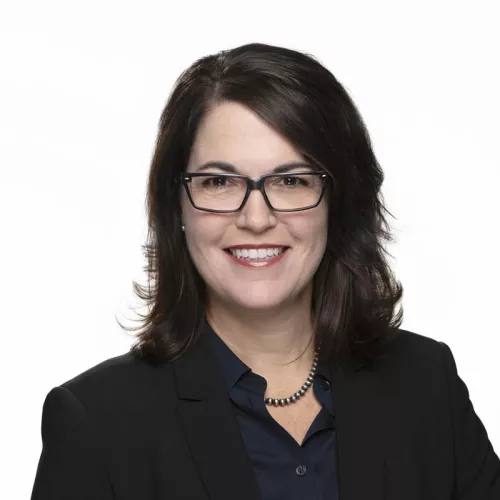 Intro
Batya is the chair of the firm's Litigation Section and co-chair of the Privacy, Data Security and Information Governance Group. She is a Certified Information Privacy Professional (US) with the International Association of Privacy Professionals (IAPP.org). Batya counsels clients regarding crisis management / data breach response, privacy policies, compliance issues, and related insurance coverage issues across multiple industries and jurisdictions.
Batya previously chaired the firm's Business Litigation Practice Group. Her banking and business litigation practice includes bringing and defending all types of complex contract actions related to real estate, professional services, vendor, and customer disputes. Her business-owner matters have included high net worth family trust litigation, minority shareholder dissolution actions, dissenter's rights actions, breach of fiduciary duty, and fraud. 
 
Education
J.D.
with honors
Golden Gate University School of Law
( 1997 )
B.A.
University of Pennsylvania
( 1992 )
Admissions and Courts
California
U.S. District Court for the Northern District of California
U.S. District Court for the Central District of California
Role

Litigation Section Leader

E-Discovery Task Force
Representation of 50% of the shareholders of a family-owned manufacturing company in an action for dissolution that led to a favorable buyout
Representation of a shareholder in the buy-out phase of a family dispute involving alleged breaches of fiduciary duties and self-dealing related to ownership and operation of substantial commercial real estate holdings
Representation of two beneficiaries of a large family trust against a sibling/trustee in a dispute involving alleged breaches of fiduciary duties and self-dealing related to management of life insurance trusts and ownership and operation of substantial commercial real estate holdings
Representation of a shareholder in a freeze-out of a real estate holding company, leading to extraordinary dividend payment and restructuring of corporate governance
Representation of founding shareholders in a family-run transportation company against two takeover attempts brought by other minority shareholders under dissolution statutes
Representation of a dissenter to a corporate merger transaction where client alleged under-valuation under a dissenters' rights statute, leading to a higher payout to the dissenter
Representation of an initial investor and shareholder in a telecommunications venture in dispute with a majority owner engaged in self-dealing, leading to a favorable buyout
Representation of two founding shareholders against a third shareholder alleging fraud and breach of contract where the primary asset in dispute was a purported license to sell the clients' original intellectual property
Association of Business Trial Lawyers, Board of Governors
International Association of Privacy Professionals, CIPP/US
California Cybersecurity Information Sharing Organization, Board Member
Bay Area Council Cybersecurity Committee, Co-Chair
Association of Business Trial Lawyers (ABTL)
San Francisco Bank Attorneys Association
Western Independent Bankers Association
Bar Association of San Francisco
"Calif. Privacy Board Turns To New Regs As Uncertainties Swirl," Law360 (September 2023)
"Amid the Pandemic, Opportunity for Change Emerges," Of Counsel (June 2020)
"Pandemic and Its Economic Repercussions Slowed and Then Re-ignited Litigation," Of Counsel (June 2020)
"Anxiety, Policy Limits Rising Ahead of California's Sweeping Data Privacy Law," Insurance Journal (July 2019)
"Marriott Hack Shows High Premium Placed On Travel Details," Law360 (December 2018)
"How to use GDPR to clean out your inbox once and for all," Mashable (May 2018)
"What Zuckerberg's Testimony Means for Facebook Shares," Barron's (April 2018)
"As Cyber Fears Rise, Smaller Firms Struggle to Cope," The Recorder (August 2016) 
"The Rise of the Female Rainmaker," Law360 (August 2016)
"East Bay Security Startup Tanium Powers Up as Cyber Attacks Mount," San Francisco Business Times (March 2016)
Certified Information Privacy Professional/United States
Recommended Lawyer, The Legal 500 (2019)
Wiley W. Manuel Award for Pro Bono Legal Services (2002, 2003, 2005)
"What Does Enforcement Really Look Like?," co-author, USLAW (September 2018)
"The GDPR's Idea of Consent Isn't the Same as the U.S. Legal Framework,"  co-author, Legaltech News (June 2018)
"Processor Compliance with the GDPR: A 101," co-author, The Privacy Advisor (January 2018)
"The California Electronic Discovery Act," co-author, The Marin Lawyer (August 2009)
"The Real Deal," San Francisco Chronicle (May 2005)
"Comment," Golden Gate University Law Review (Spring 1996)
"The California Electronic Discovery Act," co-author, The Marin Lawyer (August 2009)
"The Real Deal," San Francisco Chronicle (May 2005)
"Comment," Golden Gate University Law Review (Spring 1996)
"Bitten by Terabytes? Ethics and E-Discovery," Hanson Bridgett MCLE Marathon (January 2022)
"Keeping Apace - Privacy Law Developments Outside of British Columbia," The Canadian Bar Association's Freedom of Information and Privacy Law Section Meeting (May 2021)
"How Cybersecurity Policies and Procedures Protect Against Cyberattacks," WSG's Meeting of the Americas (March 2021)
"Cyber Risk: Understanding the Risks & Solutions Post-COVID-19," co-speaker, Globalaw Webinar (February 2021)
"Business is Disrupted: Getting Ahead of Privacy Issues," co-speaker, Hanson Bridgett Business Disruption Strategies Webinar (April 2020)
"An Overview of Laws and Compliance," co-presenter, MCLE Marathon (January 2020)
"Current Privacy Law Topics," speaker, RIA Round-Table discussion (October 2018)
"GDPR + 30th annual General Counsel Conference," moderator, General Counsel Conference (September 2018)
"A Marketer's 'How-to' Workshop on GDPR Compliance," The Direct Marketing Association of Northern California (May 2018)
"Banking/Financial Services Cyber Security and Privacy," speaker, USLAW Data & Privacy Security Boot Camp (March 2018)
"GDPR (General Data Protection Regulation) - Are You Ready?," co-speaker, British-American Business Council Northern California (April 2018)
"IT For Banking Law Lawyers:Threats, Security Trends, And Expectations," co-speaker, USLAW Network Banking & Financial Services In-House Counsel Forum (October 2017)
"Cyberliability and Insurance Issues," panelist (April 2017)
"Cybersecurity Insurance," co-presenter, USLAW Data Privacy & Security Bootcamp (November 2016)
"Privacy and Security Issues: HIPAA and Beyond," co-presenter, Hanson Bridgett Senior Living In-House Counsel Retreat (September 2016)
"Recent Trends and Developments in the U.S. Cybersecurity Market: What Lies Ahead in 2016 and Beyond," co-speaker, The Knowledge Group - Live Webinar (April 2016)
"Cyber-Risk Disclosure and Enforcement: Considerations of S.E.C. Guidance and Implications on Materiality Disclosure," co-presenter, American Bar Association White Collar Crime Committee (September 2015)
"Overview of White House Summit on Cybersecurity and Consumer," Bay Area Council Cybersecurity Committee Meeting (February 2015)
"State Legislative Trends In Privacy," Bay Area Council Cybersecurity Committee Meeting (March 2014)
"Strategic Networking," panelist, Her Voice Series - Watermark Event (February 2014)
"The Importance of Professional and Personal Balance in a Successful Legal Career," co-presenter, CLE Programs & ABTL North California Chapter (August 2013)
"Discovery of Electronic Data: Client-Focused Strategies for Preservation, Collection & Production," co-presenter, Globalaw Managing Global Litigation Risks Conference (November 2010)
"Preservation Obligations & Litigation Holds: E-Discovery and Records Management Best Practices," U.S. National Archives and Records Administration Federal Bar Association, Northern District of California Chapter (February 2010)
"2009 Changes In California Discovery Rules: The Electronic Discovery Act," ARMA Golden Gate Chapter (September 2009)
"Trends in Buy/Sell and Broker Litigation," Real Estate Litigation in California, Lorman Educational Services (October 2005)
"Preservation Obligations & Litigation Holds," E-Discovery and Records Management Best Practices Meeting (February 2010)
"2009 Changes In California Discovery Rules: The Electronic Discovery Act," ARMA Golden Gate Chapter (September 2009)
"Trends in Buy/Sell and Broker Litigation," Real Estate Litigation in California, Lorman Educational Services (October 2005)