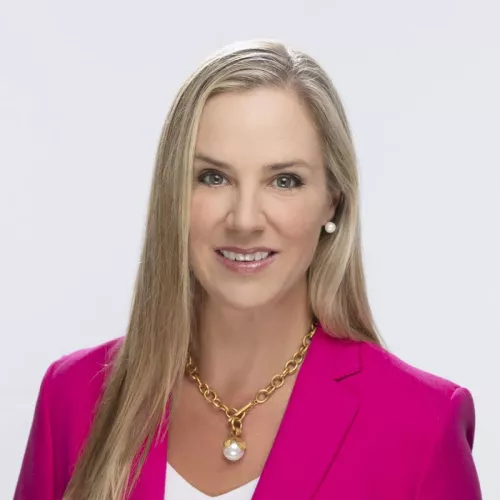 Intro
Claire Collins is a Partner at Hanson Bridgett. She has experience representing public entities, private companies, and individuals in a range of real estate, land use, and environmental matters in urban, suburban, and rural contexts.
Her practice includes transactional law, compliance counseling, and litigation. She regularly handles the following types of matters:
Public agency general counseling
Contract negotiation, drafting, and review
Real property sales, acquisitions, and leasing
Boundary disputes
Easement and "Right of Way" negotiation and interpretation
California Environmental Quality Act compliance and litigation
Land use/zoning matters including land use entitlements
Eminent domain and inverse condemnation
Clean Water Act and Porter-Cologne Water Quality Control Act litigation and compliance
Water, solid waste, wastewater, recycling, and recycled water contracts, ordinances, laws, and regulations
Railroad-related matters
Open government law, including the Public Records Act and the Brown Act
California Government Claims Act
Public finance issues, including Prop. 218 compliance, State Revolving Fund loans, and bond issuances
Local agency formation commission matters
Prior to attending law school, she was a communications specialist working in the political and public sectors, focusing on international trade, investment, and economic development.
Ms. Collins serves as General Counsel to Irvine Ranch Water District, Trabuco Canyon Water District, and as special counsel to a variety of other agencies across the state.
Education
J.D.
International Concentration
University of California, Hastings College of the Law
( 2004 )
B.A.
University of California, San Diego
( 1996 )
Admissions and Courts
California
U.S. Court of Appeals for the Ninth Circuit
U.S. District Court for the Central District of California
American College of Real Estate Lawyers (Fellow 2019 – present, Vice Chair of the Public Policy Committee 2021 – present)
Gamble House Conservancy, Board of Trustees
Association of California Water Agencies Legal Affairs Committee, Vice Chair (2020-2021)
USC Real Estate Law & Business Forum, Executive Committee, 2015 - present
Los Angeles County Bar Association, Real Property Section (Chair, 2018 - 2019, Vice Chair, 2016 - 2018, Chair of Land Use, Planning, and Environmental Law Steering Committee, 2008 - 2010)
California Association of Sanitation Agencies, Chair, Attorneys Committee, 2016 - 2018
Greater Toluca Lake Neighborhood Council, Board Member, Land Use and Planning Committee, 2006 - 2009
"Hanson Bridgett in Growth Mode, Particularly in LA," Daily Journal (September 2022) 
"10 New California Laws That Might Affect Your Everyday in 2022," Capital Public Radio (December 2021)
"Parched California Takes Aim at Water Rate 'Bounty Hunter' Suits," Bloomberg Law (October 2021)
"Gamble House Conservancy Suing USC," Pasadena Now (September 2020)
"Gamble House sues USC for allegedly failing to give up funds with house," Pasadena Star-News (September 2020)
"New Federal Law Requires PFAS Users to Report to EPA," Northeastern University Research News (April 2020)
"Hanson Bridgett Adds Attorneys," Los Angeles Business Journal (February 2020)
"Claire Collins Leads Five-Attorney Team from Lewis Brisbois to Hanson Bridgett," Daily Journal (February 2020)
"On the Move: Tracking the Ins and Outs of California Lawyers," The Recorder (January 2020)
Los Angeles Business Journal, Women Of Influence (2022)
Los Angeles Business Journal, Women to Watch, Finalist (2021)
The Best Lawyers in America©, Real Estate Law (2018–2023)
2013 Outstanding Young Lawyer, Real Property Section of the Los Angeles County Bar Association
"PFAS – A Primer for Real Estate Lawyers on a New Environmental Risk," co-author, American College of Real Estate Lawyers News and Notes (April 2020)
"Defending Rate Challenges," moderator, ACWA Fall Conference (December 2022)
"Water System Consolidations: Better, Stronger, Faster?", moderator, ACWA Spring Conference (May 2022)
"Developments in Prop 218 and the Law of Water Rates," CA Special Districts Association's Annual Conference (August 2021)
"Developments in Prop. 218 and the Law of Water Rates," ACWA 2021 Spring Conference (May 2021)
"The Life of a Working Mom," LACBA Real Property Section Webinar (September 2020)
"Virtual Meetings and Communications," co-speaker, The Urban Water Institute Webinar (June 2020)
"Virtual Brown Act Meetings During COVID-19," co-speaker, California Association of Sanitation Agencies Webinar (May 2020)
"Virtual Water Agency Board Meetings During COVID-19," moderator, Association of California Water Agencies Webinar (April 2020)
"So Sue Me: Overview of Claims and Litigation Issues for Water Districts," Urban Water Institute 2020 Spring Conference (February 2020)
"The Future of Recycled Drinking Water in Los Angeles County," co-speaker, LA County Bar Association (January 2020)
"Prevailing Wage Law," Rural Counties Representatives of California, Environmental Services JPA (August 2019)
"What *Not* To Email," California Association of Sanitation Agencies (August 2019)
"Hollywood is Just the Tip of the Iceberg: Diversity and Discrimination as Ethical Concerns," USC Real Estate Law and Business Forum (2018)
"Transportation and Development in the L.A. Region," USC Real Estate Law and Business Forum (2016)
"Easements in California," The Seminar Group (2015)
"The California Public Records Act," Lorman Seminars (2012)
"Drafting and Interpreting Easements," Los Angeles County Bar Association (2012)
"CEQA Basics Workshop," California Association of Environmental Professionals (2011)