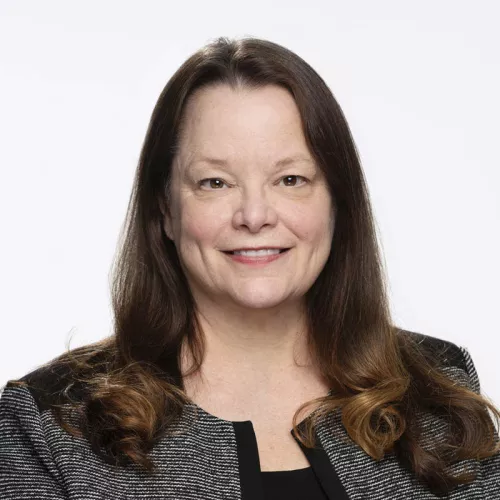 Intro
Dana has practiced real estate and land use law for two decades, focusing on land use development and litigation. She has worked throughout California on matters involving sustained, long-range advocacy efforts and detailed analyses, as well as extensive communications with governing entities, community groups, developers, and property owners.
With an emphasis on commercial and industrial development, she represents landowners, project developers, and community groups at city and county levels during all stages of development permitting, with a focus on the California Environmental Quality Act (CEQA) process. She also represents clients in interactions with state agencies, such as BAAQMD, BCDC, CalRecycle, DTSC, DOGGR, and State Lands Commission, and federal agencies, such as the U.S. EPA and the U.S. Army Corps of Engineers. Her extensive land use experience includes traditional development projects as well as cutting-edge projects in the areas of alternative energy, carbon sequestration, resource recovery, and water-related land planning.
In addition, Dana maintains a robust real estate litigation practice, representing companies and individuals in litigation involving boundary and easement disputes, purchase and sale disputes, and other traditional real estate claims.
Dana is known as a passionate advocate and skilled strategist. With her substantial experience in representing all types of parties in real estate and land use disputes, she brings an experienced, unique perspective to resolving real estate and community land use disputes with empathy and efficiency.
She also has a long history of community involvement, with particular focus on children's health, well-being, and education. Having previously served five years on the Benicia Unified School District Governing Board, Dana has now served for ten years on the Solano County Board of Education. She is Past President of California County Boards of Education (CCBE). She has served on the Board of Directors of the California School Boards Association (CSBA) and the CSBA Legislative Committee, which reviews and determines positions on education-related legislation. She has also served on the CCBE Board of Directors and sits on the CSBA Education Legal Alliance Steering Committee. She currently serves as a conference presenter on issues of public process and governance and as an expert witness in litigation related to governance.
Before joining Hanson Bridgett, Dana founded and managed The Law Offices of Dana Dean from 2003-2022. She previously externed with the California Attorney General, Department of Justice, in the Land and Natural Resource Sections and clerked at the U.S. Environmental Protection Agency, Office of Regional Counsel.
Education
J.D.
magna cum laude
John F. Kennedy University
( 2002 )
Admissions and Courts
California
U.S. District Court for the Eastern District of California
U.S. District Court for the Northern District of California
U.S. District Court for the Central District of California
State Bar of California, Real Estate Property; Litigation Sections
Solano County Bar Association
Contra Costa County Bar Association, Real Estate Section
Los Angeles County Bar Association
American Bar Association, Environmental; Energy; Resources; Real Property; Litigation Sections
Solano County Board of Education, Trustee Area 3 (2013- Present)
Regional Director, California County Boards of Education (2021-Present)
Director, California School Boards Association (2019)
President, California County Boards of Education (2018-2019)
Commissioner, First Five Solano Children and Families Commission (2009-2017) of Education (2018-2019)
Benicia Unified School District Board of Trustees, Trustee (2008-2013)
Recipient, Witkin Award for Academic Excellence (Am Jur), Real Property, Evidence, Civil Procedure, Criminal Procedure, Remedies, Business Associations
"SB 1383: What it is and How it Impacts Every Jurisdiction," co-presenter, League of California Cities, City Attorneys Spring Conference (May 2023)