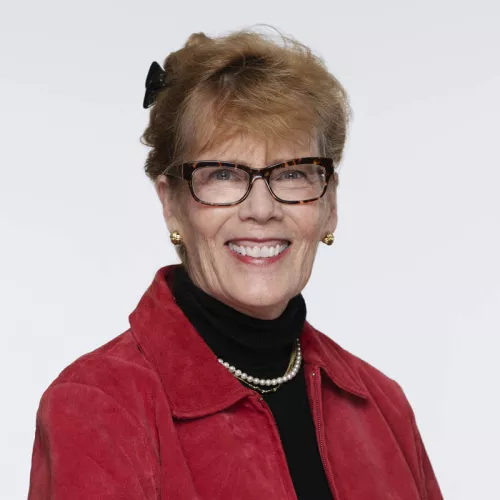 Intro
Diane is a senior partner in the Labor and Employment Section. Her practice concentrates exclusively on representing employers mainly in the senior living and public transit industries. Diane has expertise in every aspect of the employment relationship and counsels clients on the liabilities that could arise from that relationship. Some of the areas in which she has experience in federal, state and agency forums include wrongful termination, discrimination, background checks, battery, misrepresentation, retaliation, negligent hiring, harassment, privacy, and wage disputes. She also drafts policies and procedures to protect her clients from legal exposure.
As Co-Chair of the Class Action Practice Group, Diane has developed an expertise in state and federal courts and before the California Labor Commissioner and U.S. Department of Labor in wage-and-hour claims, including overtime, off-the-clock, meal and rest breaks, bonus calculations, business expense reimbursements, wage statement and audits.
For clients with unionized work forces, or for those clients facing union organizing campaigns, Diane brings significant expertise in traditional labor law covering union organizing, negotiations, grievance and interest arbitrations and unfair labor practice claims.
Diane's breadth of experience introduces both substantive and practical knowledge to each client engagement. Client advocacy impels all of Diane's interactions and her singular purpose is to serve her clients' best interests whether that requires avoiding civil litigation or resolving litigation in its early stages. She has litigated cases for her clients in state and federal courts and before administrative agencies garnering complete defense victories through summary judgment motions in state courts and dismissal motions in federal courts.
Annually, Diane writes articles and provides training and seminars regarding new legal developments in federal, state and local laws. She is a frequently invited speaker at the California Assisted Living Association and LeadingAge California conferences. She also provides supervisor and board training in areas such as discipline, terminations, performance management, harassment and union organizing.
Diane contributes her time to pro bono legal work programs. She is a former Hamilton Families board of director member, a San Francisco service provider to homeless families. She and other firm attorneys continue to assist Hamilton Families with pro bono legal services. she also donates her time to the Swords to Plowshares' Pro Bono Legal Services Program.
Education
J.D.
St. John's University School of Law
M.A.
State University of New York at Albany
B.A.
Molloy College for Women
Admissions and Courts
California
New York
Supreme Court of the United States
U.S. Court of Appeals for the Ninth Circuit
U.S. Court of Appeals for the Third Circuit
U.S. Court of Appeals for the Second Circuit
U.S. District Court for the Northern District of California
U.S. District Court for the Eastern District of California
U.S. District Court for the Central District of California
U.S. District Court for the Southern District of New York
Role

Labor and Employment Class Action Practice Leader
Member, Advisory Board, The Center for Labor and Employment Law, St. John's University School of Law
Bar Association of San Francisco, Labor and Employment Section
Globalaw Labour Business Initiative
"Amazon Aims to Head Off Suit by New York Over Worker Issues," Wall Street Journal (February 2021)
"Coronavirus: Oregon posts workplace outbreaks weekly, California has no such plan," The Mercury News (November 2020)
"Working From Home? Here Are Answers to Questions About Taxes, Expenses and Lunch," San Francisco Chronicle (April 2020)
"Uber, Lyft Marshal Forces as Fight Heats Up Over California Law on Gig Workers," The Wall Street Journal (December 2019)
"California Hospital Workers Can Waive Required Meal Period," Healthcare Risk Management (June 2017)
"3 'Ban the Box' Mishaps Employers Should Steer Clear Of," Law360 (June 2017)
"Cities and counties need to prepare for new overtime rules," American City & County Magazine (June 2016)
Accredited Attorney with the U.S. Department of Veterans Affairs
"Trends In Wage & Hour Litigation (And More)," co-presenter, Hanson Bridgett 2023 Labor & Employment Seminar (January 2023)
"Work at Home; Care at Home," co-presenter, LeadingAge Annual Conference (May 2022)
"Return to Workplace Issues," California Lawyers Association 2021 Annual Meeting (September 2021)
"New COVID Laws and Regulations," 2021 Annual Labor & Employment Webinar (January 2021)
"Keeping Up With Current California Employment Law," LeadingAge CA Virtual Annual Conference (October 2020)
"Reopening Your Workplace: Safety, Testing, Privacy and Pay," Municipal Management Association of Northern California Virtual Annual Conference (October 2020)
"Cal/OSHA Reporting for RCFEs (and all employers)," co-presenter, California Assisted Living Association Webinar (October 2020)
"Multiple Jobs, Alternative Work Schedules, Leaves & More," CALA's Virtual Summer Symposium (June 2020)
"2020 California Employment Laws," LeadingAge CA RISE Summit (February 2020)
"Wage and Hour & Class Action Update," co-presenter, Hanson Bridgett 2020 Labor & Employment Seminar (January 2020)
"Keeping Pace with Rapidly Changing Employment Laws & Trends," CALA Annual Fall Conference (November 2019)
"Keeping Pace with Rapidly Changing Employment Laws & Trends," CALA Annual Spring Conference (June 2019)
"Wage & Hour Class Actions and Compliance: Addressing Emerging Issues in 2019 LIVE Webcast," presenter, The Knowledge Group (January 2019)
"Current Employment Issues," presenter, CAHF - Orange County Chapter (September 2018)
"High Times: How Do Recent Laws Regarding Recreational Marijuana Impact the Workplace?" Hanson Bridgett Labor & Employment Seminar (January 2018)
"New Year, New Focus on Recruiting Issues: Lessons from 2017 on Discrimination, Harassment, and Retaliation," Hanson Bridgett Labor & Employment Seminar (January 2018)
"How to Interpret and Comply with New DFEH Regulations Regarding Transgender Employees: Emerging Issues and Practical Tips," Hanson Bridgett Labor & Employment Seminar (January 2018)
"Proactive Strategies for Coping with Workplace Class Action Claims Before Litigation," Hanson Bridgett Labor & Employment Seminar (January 2018) 
"Pregnancy-Based Leave, Accommodation, And Other State And Federal Compliance Obligations Explained," co-presenter, CALPELRA 2017 Conference (December 2017)
"Wage and Hour Update 2017," LeadingAge LA Region Education Summit (April 2017)
"New Laws Since January 2016," Hanson Bridgett Labor & Employment Mid-Year Briefing (July 2016)
"2016 Labor and Employment Developments,"2016 CALA Spring Conference (June 2016)
"California Labor Law – Are You Prepared?" 2016 LeadingAge California Policy and Leadership Summit (February 2016)
"Federal and California Wage and Hour Developments," co-speaker, Hanson Bridgett Labor & Employment Seminar (January 2016)
"Human Resources Best Practice Exchange," LeadingAge CA (January 2016)
"Confronting Racism in Dementia Care," California Assisted Living Association (October 2015)
"50 Legal Tips in 50 Minutes – Presented in Non-Legalese," SHINE Senior Care HR Innovation, Networks & Engagement Summit (October 2015)
"ADA and the Interactive Process," Aegis Living General Manager/Health Services Director Regional Meeting (April 2015)
"Wage and Hour Case Update: 2014 Cases and Developments," Hanson Bridgett Labor & Employment Seminar (January 2015)
"Top Workplace Trends and Challenges," 2014 CALA Fall Conference (October 2014)
"Ask the Attorney —What Legal Questions Are Bothering You?," co-presenter, and "Mobile Devices, Texting, and Social Media at Retirement Communities,"  co-presenter, LeadingAge California Annual Conference & Exposition (May 2014)
"Cutting-Edge HR Issues," LeadingAge California - Policy and Leadership Summit (March 2014)
"March 2014 – Department of Labor Proposed & Final Rules," Hanson Bridgett's Labor & Employment Seminar (January 2014)
"Human Resources Faculty," LeadingAge Human Resources Group Webinar (January 2014)
"Social Media - Employer Do's and Don'ts," LeadingAge, CA (May 2012)
"Union/Non-Union: What You Need to Know About Recent NLRB Activity," Aging Services of California (December 2011)
"Achieving Exceptional Employee Performance in a Down Economy," California Assisted Living Association (June 2010)
"Wage and Hour Class Action Lawsuits Against Assisted Living Communities," co-presenter, California Assisted Living Association Webinar (April 2010)
"What to Expect from Union Organizing in 2009—Card Checks & More," California Assisted Living Association Spring Conference (June 2009)
Labor and Employment Law Update (March 2009)
California Lawyer Employment & Labor Law Roundtable (December 2008)
"Vital Compliance Strategies for Managing Complex Employment Law Challenges Facing Public Sector Employers," Southern California Employment Law & HR Forum (November 2008)
"Public Sector Employment Law: Strategies for Managing Unique HR and Compliance Challenges Facing Government Entities," Northern California Employment Law & HR Forum (September 2008)
"Unionization: What's at Risk?" CALA Spring Conference (June 2008)
"Good Human Resource Management Can Prevent Unionization," co-presenter, Northern California Assisted Living Association Seminar (March 2008)
"Good Human Resource Management Can Prevent Unionization," Southern California Assisted Living Association Seminar (February 2008)
"Handling Employee Terminations," co-presenter, California Law Update (December 2007)
"Watch those Speedbumps! Quirky California laws often surprise lawyers involved in California-based transactions," American Bar Association (August 2007)
"What You Should be Doing Before a Union Attempts to Organize Your Workforce," co-presenter (May 2007)
"Parental Rights in the California Workplace," Employer Resource Institute (October 2006)