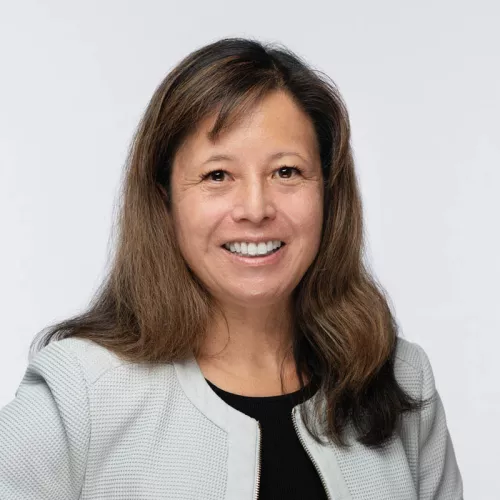 Intro
With more than 20 years of experience representing employers in the private and public sectors, Dorothy co-chairs Hanson Bridgett's Employment Class Action Practice Group and regularly defends complex class actions for clients. Dorothy also served as Commissioner on the San Francisco Ethics Commission from 2011 to 2013, having been appointed by the San Francisco Board of Supervisors in April 2011.
An integral part of Dorothy's practice involves working with clients to develop practices and policies aimed at averting class, collective, and PAGA actions, and to advise clients effectively on risk management and class action avoidance strategies. She represents employers in a wide variety of industries, including the manufacturing industry, construction and building materials industries, transportation industry, federal defense contractors, education and scientific research communities, hospitality industry, and the healthcare and senior care industries, including medical centers, assisted living facilities and skilled nursing centers. Dorothy's practice includes defending her clients against background check class actions, meal and rest break class actions, representative actions brought under the Private Attorneys General Act (PAGA) that seek multiple penalties, and wage-and-hour class actions and collective actions involving off-the-clock claims, overtime pay, bonus pay, regular rates of pay, reimbursement claims and misclassification claims brought under California's Labor Code, PAGA and the federal Fair Labor Standards Act.
In addition, Dorothy regularly defends employers in single-plaintiff and multi-plaintiff lawsuits against claims of whistleblower retaliation, wrongful discharge, equal pay claims, employment discrimination, sexual harassment, disability accommodation, and discriminatory retaliation. She frequently advises employers on workplace investigations, managing leaves of absence and disability accommodations, handling employee discipline and terminations, and wage and hour compliance under state and federal law. She handles litigation for her clients in state and federal courts throughout California, as well as in arbitration proceedings and before administrative agencies.
Prior to joining Hanson Bridgett, Dorothy served for two years as Law Clerk to The Honorable Walter E. Webster, Jr. at the Washington State Court of Appeals.
Education
J.D.
University of Washington School of Law
( 1997 )
B.A.
Stanford University
( 1992 )
Admissions and Courts
California
U.S. Court of Appeals for the Ninth Circuit
U.S. District Court for the Northern District of California
U.S. District Court for the Eastern District of California
U.S. District Court for the Central District of California
Asian American Bar Association of the Greater Bay Area, Former Co-Chair, Community Services Committee
Bar Association of San Francisco, Labor and Employment Section
State Bar of California, Labor and Employment Section
The National Asian Pacific American Bar Association
Law Clerk to The Honorable Walter E. Webster, Jr., Washington State Court of Appeals (1997-1999)
Extern to The Honorable Thomas S. Zilly, United States District Court, Western District of Washington
"What's New For 2023? California Employment Law Compliance Update," co-presenter, Hanson Bridgett 2023 Labor & Employment Seminar (January 2023) 
"New Employment Laws for 2021," 2021 Annual Labor & Employment Webinar (January 2021)
"Wage and Hour & Class Action Update," co-presenter, Hanson Bridgett 2020 Labor & Employment Seminar (January 2020)
"Proactive Strategies for Coping with Workplace Class Action Claims Before Litigation," Hanson Bridgett Labor & Employment Seminar (January 2018) 
"How to Minimize Retaliation Claims during the Termination Process," USLAW Client Conference (September 2016)
"New Anti-Discrimination/Retaliation Obligations," co-speaker, Hanson Bridgett Labor & Employment Seminar (January 2016)
"Expansion of Discrimination & Harassment Protections," Hanson Bridgett Labor & Employment Seminar (January 2015)
"2012 Labor & Employment Law Update," co-speaker, National Cement Employers Association (September 2012)
"Training Your New Supervisors in California: 11 Practical Lessons," Employer Resource Institute Webinar (March 2011)
"HR Self-Audits in California: How to Find (and Fix) the Legal Time Bombs in Your Workplace," Employer Resource Institute Webinar (November 2010)
"Navigating the Web of Disability Leave, Pregnancy Leave, and Reasonable Accommodation Issues under California and Federal Law," QCHF DD Symposium (May 2010)
"Avoiding Employment Nightmares and Minimizing Legal Risks, from Hiring to Separation," Quality Care Health Foundation (May 2008)
"Family and Medical Leave: The Basic Do's and Don'ts of Handling FMLA Requests," National audioconference (October 2007)
"Wage & Hour Law Presentation for Residential Care Facilities," Community Education, Temecula, CA (July 2006)
"Time Off in California: Leave as an Accommodation Under the ADA and FEHA, and Other Federal and California Statutory Leaves," Lorman Seminar, San Francisco (July 2005)
"Time Off in California: Leaves of Absence," Lorman Seminar, San Francisco (July 2003)