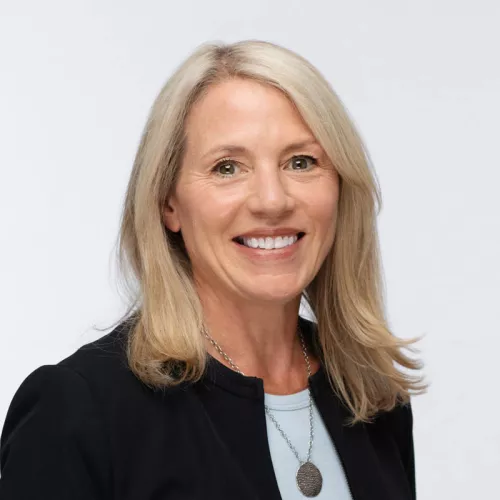 Intro
Liz focuses her practice on employee benefits law. She represents public and private employee benefit plan sponsors and fiduciaries in all aspects of compliance with the Internal Revenue Code, the Employee Retirement Income Security Act, the Affordable Care Act, COBRA, HIPAA, and various federal and state labor and employment laws.
She advises governmental and private employers on a variety of legal issues related to fiduciary duty rules; tax qualification requirements; plan documents, restatements and amendments; tax reporting; negotiating and contracting with third-party service providers; and participant communications.
Liz has extensive experience working with governmental and private employers, including public sector retirement systems and active employee and retiree health plan sponsors in all areas of plan design, tax qualification, and administration. She also has experience advising multiemployer plans and contributing employers, and other collectively bargained plan sponsors.
Before joining a law firm, Liz served as a law clerk for the National Labor Relations Board's Division of Judges, and as a legal extern with Region 20 of the National Labor Relations Board.
Areas of Focus
Education
J.D.
UC Law San Francisco (Formerly UC Hastings)
( 2005 )
B.A.
University of Colorado, Boulder
( 1986 )
Admissions and Courts
California
U.S. Court of Appeals for the Ninth Circuit
U.S. District Court for the Northern District of California
U.S. District Court for the Eastern District of California
Role

Pro Bono Committee, Member

Women's Impact Network, Member
Western Pension and Benefits Council
International Foundation of Employee Benefit Plans
ABA Employee Benefits Committee, Labor and Employment Section
Bar Association of San Francisco, Labor and Employment Section
State Bar of California, Labor and Employment Section
UC Hastings College of the Law Alumni Association
"With Coronavirus Cancellations, Workers Worry About Use-it-or-Lose-it FSA Money," San Francisco Chronicle (April 2020)
"Everything You Need to Know About the New 401(k) No-Penalty Withdrawals in the CARES Act," Fortune (April 2020)
"Federal Regulations of Health Plans," panelist, American Bar Association ERISA Basics National Institute 2023
Presenter, Hanson Bridgett 2021 Annual Employee Benefits Update (February 2021)
"Legislative and Regulatory Update," presenter, Western Pension & Benefits Council SF Chapter (February 2019)
"Legislative and Regulatory Update," co-speaker, International Foundation of Employee Benefit Plans (IF) Annual Conference (October 2017)
"Health Plan Affinity Group: Health Care — Where Do We Go From Here?," speaker/moderator, National Association of Public Pension Attorneys 2017 Legal Education Conference (June 2017)
"Employee Benefits Update," co-speaker, Hanson Bridgett Employee Benefits Webinar (February 2017))
"Regulatory Potpourri - What current legal, regulatory and legislative issues are relevant to the success of our plans?", co-speaker, NAGDCA Annual Conference (September 2016)
"Experts' Guide to Employee Benefits Research," co-speaker, American Bar Association (November 2015)
"Affordable Care Act Compliance in 2015 and Other Updates in Employee Benefits," co-presenter, Hanson Bridgett Labor & Employment Seminar (January 2015)
"Health Care Reform Implementation for Small Employers," The Bar Association of San Francisco (September 2014)
"Wellness Programs, Final Regulations," co-presenter, Employee Benefits Committee of the ABA Section of Labor and Employment Law, Midwinter Meeting (February 2014)
"IRS and DOL Reporting Requirements," panelist, Employee Benefits Committee of the ABA Section of the Labor and Employment Law, Midwinter Meeting (February 2009)
"The New COBRA Requirements: A Management, Union, and Plaintiff Perspective on What Has Happened and What To Do About It," panelist, The Labor and Employment Law Section of The Bar Association of San Francisco (March 2009)