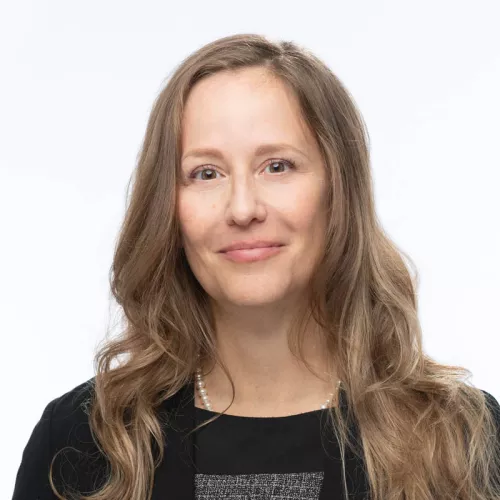 Emily M. Charley
Assistant General Counsel / Partner
Intro
Emily specializes in real estate and business litigation, representing clients in state and federal courts. Her clients range from public entities (including cities, counties, transit agencies, special districts and regional planning entities) to individual owners and developers, managers of shopping centers, office buildings, industrial properties, hotels, and senior care facilities. Emily provides counsel on matters involving the purchase and sale of real estate, ownership disputes, construction and development disputes, partnership disputes, commercial lease disputes (including nonpayment of rent, exclusives, options, cotenancy issues, tenant improvements, mechanic's liens, lease terminations and tenant bankruptcies), and post-lease termination collections. She has also worked on numerous eviction cases for both commercial and residential premises, and served as an expert witness on easements in state court. Emily often solves issues for her clients by using provisional remedies to obtain faster results, and is known as a fierce advocate and talented negotiator.
Emily is the firm's Assistant General Counsel and acting General Counsel, as needed. In this capacity, Emily advises attorneys on legal ethics and responsibility, risk management issues, and conflicts of interests. In addition to serving as the firm's Assistant General Counsel, Emily contributes significant time to pro bono legal services in her community. Currently, she sits on the board of Matter of Trust (a non-profit linking surplus with needs) and International Action Network for Gender Equity & Law (a non-profit connecting legal assistance to the cause of human's rights around the work). Emily also serves as a volunteer Court Appointed Judicial Advocate supporting foster youth and is a Parks and Recreation Commissioner in Corte Madera.
Education
J.D.
University of San Francisco School of Law
( 2005 )
B.A.
Mills College
( 2002 )
Academic Distinction
CALI Award recipient in Legal Ethics
CALI Award recipient in Legal Research and Writing
Admissions and Courts
California
U.S. Court of Appeals for the Ninth Circuit
U.S. District Court for the Northern District of California
U.S. District Court for the Central District of California
U.S. District Court for the Southern District of California
Role

Assistant General Counsel
Association of Corporate Counsel
Marin County Bar Association, Director
Bar Association of San Francisco
Town of Corte Madera Parks & Recreation Department, Commissioner
California Lawyers Association, Wiley W. Manuel Pro Bono Legal Services Award (2019–2022)
Pro Bono Attorney Honor Roll, Center for Gender & Refugee Studies
Schwarzburd v. Kensington Police Protection & Community Services Dist. Bd. (2014) 225 Cal.App.4th 1345.
California Bank & Trust v. Piedmont Operating Partnership, L.P. (2013) 218 Cal.App.4th 1322.
"Labor Action at Retail Locations: Free Pass or Trespass?" co-author, Shopping Centers Law Alert (October 2016)