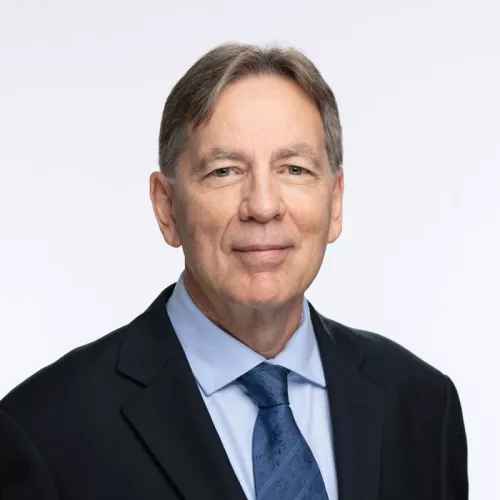 Intro
Gary serves as Chair of the firm's Appellate Practice. He is a State Bar approved Certified Appellate Specialist, handling writs and appeals in all of the California appellate courts, including the California Supreme Court and the United States Court of Appeals for the Ninth Circuit. His practice also includes dispositive motions such as SLAPP, summary judgment, and post-trial motions. His appellate experience gives him unique insights into complex cases and esoteric disputes. He excels at issue spotting and arrives at thoughtful solutions to business problems. His practice includes risk management such as interpreting contracts, indemnity provisions, and more.
A passionate appellate lawyer and law professor, Gary has been on the faculty at U.C. Hastings College of the Law since 2001 teaching various appellate law courses and coaching intercollegiate moot court competition teams. Consistent with Hanson Bridgett's commitment to pro bono work, Gary currently serves as General Counsel and Chief Supervising Attorney for U.C. Hastings' Ninth Circuit clinical program: the Hastings Appellate Project. As General Counsel and Chief Supervising Attorney, he supervises law students in the pro bono legal representation of appellants. He is also a frequent lecturer at MCLE presentations throughout the Bay Area, and has taught hundreds of lawyers over the years on a vast array of appellate and litigation best practices.
Gary is also Chair of the Contra Costa County Bar Association's appellate practice section. A prolific writer, Gary is a frequent contributor to the Daily Journal, The Recorder, and other legal publications, with over 75 published articles to date.
Areas of Focus
Education
J.D.
University of California College of the Law, San Francisco (formerly UC Hastings)
( 1997 )
B.S.
cum laude
California State University, Hayward
( 1992 )
Admissions and Courts
Supreme Court of the United States
U.S. Court of Appeals for the Ninth Circuit
U.S. Court of Appeals for the Federal Circuit
U.S. Court of Appeals for the Sixth Circuit
California Supreme Court
U.S. District Court for the Central District of California
U.S. District Court for the Eastern District of California
U.S. District Court for the Northern District of California
U.S. District Court for the Southern District of California
California
Role

Appellate Practice Leader
Contra Costa County Bar Association, Chair: Appellate Practice Section
Member, California Lawyers Association's Committee on Appellate Courts
Bar Association of San Francisco, Appellate Practice Section
"Court Revives California Public Beach Harassment Case," Law360 (March 2023)
Certified Appellate Specialist
California Lawyers Association, Wiley W. Manuel Pro Bono Legal Services Award (2020-2022)
Martindale-Hubbell, AV Preeminent Rating
Northern California Super Lawyers: Appellate (2011-present)
Galanti v. Nevada Department of Corrections, 2023 WL 3067036 (9th Cir. 2023) (civil rights)
Cory Spencer v. City of Palos Verdes Estates (2023) 88 Cal.App.5th 849 (environmental; Coastal Act)
McWhinney Centerra v. Poag & McEwen, 486 P.3d 439 (Co. Court of Appeals 2021) (establishing that Colorado economic loss rule does not apply to intentional torts)
Diaz-Reynoso v. Barr, 968 F.3d 1070 (9th Cir. 2020) (administrative law)
Spencer v. Mowat (2020) 46 Cal.App.5th 1024 (anti-SLAPP statute & conspiracy)
Schwan v. Permann (2018) 28 Cal.App.5th 678 (trust interpretation)
Barrientos v. Lynch, 829 F.3d 1064 (9th Cir. 2016) (administrative law)
Medina-Nunez v. Lynch, 788 F.3d 1103 (9th Cir. 2015) (administrative law)
Velasquez v. Centrome, Inc. (2015) 233 Cal.App.4th 1191 (evidence law)
Castrijon-Garcia v. Holder, 704 F.3d 1205 (9th Cir. 2013) (immigration law)
Seabright Insurance Co. v. U.S. Airways (2011) 52 Cal.4th 590 (torts/administrative law)
Hernandez-Velasquez v. Holder, 611 F.3d 1073 (9th Cir. 2010) (administrative law)
Margaret W. v. Kelly R. (2006) 139 Cal.App.4th 141 (torts)
Perez v. Roe (2006) 146 Cal.App.4th 171 (constitutional law)
"Appeals from TROs and Preliminary Injunctions," 8th Annual Advanced Appellate Program, Pincus Professional Education (February 2023)
"Litigation & Arbitration Roundup: Analyzing Recent Appellate Decisions Affecting Litigators," 28th Annual MCLE Spectacular, Contra Costa County Bar Association (November 2022)
"The Collateral Order Doctrine," 7th Annual Advanced Appellate Program, Pincus Professional Education (February 2022)
"The Supremes Said It. Now What??? A Review of Recent California Supreme Court Cases Impacting Civil Litigators," 27th Annual MCLE Spectacular, Contra Costa County Bar Association (November 2021)
"The Supremes Said That??? A Review of Recent California Supreme Court Cases Impacting Civil Litigators," 26th Annual MCLE Spectacular by Contra Costa County Bar Association (November 2020)
"Motor Carriers, Independent Repair Facilities, and the Non-delegable Duty Doctrine," co-presenter, ATA Litigation Center's Virtual Trucking Legal Forum (July 2020)
"Preclusive Effect of Appellate Decisions," co-speaker, Pincus 5th Annual Advanced Appellate Conference (January 2020)
"The Supremes Said What?," co-speaker, 25th Annual MCLE Spectacular (November 2019)
"Advanced Appellate Practice," co-presenter, American Bar Association (January 2019)
"A Discussion with Justice Ignazio Ruvolo: Appellate Practice, Pitfalls and Pontifications," Contra Costa County Bar Association (April 2018)
"The Record in the Era of Multimedia Trials," 3rd Annual Advanced Appellate Conference (January 2018)
"Hearsay: Heresies & How Tos," co-speaker, Contra Costa County Bar Association ("CCCBA") (November 2017)
"Appellate Mediation: Why It Makes Sense," Pincus 2nd Annual Appellate Conference (January 2017)
"Ethics in Appellate Advocacy," Pincus 2nd Annual Appellate Conference (January 2017)
"Section 998 Offers: Turn A Loss Into A Win - Or Vice-Versa," co-speaker, Association of Defense Counsel of Northern California and Nevada's 57th Annual Meeting (December 2016)
"Ethics in Advocacy: Attorneys Behaving Badly," co-speaker, Contra Costa County Bar Association's 22nd Annual MCLE Spectacular! (November 2016)
"Advanced Civil Appellate Conference," Pincus Professional Education (February 2016)
"Ethics in Advocacy," Association of Defense Counsel (December 2015)
"Perfecting the Record for Appeal," Contra Costa County Bar Association (November 2015)
"Expert Witnesses and Big Data," Appraisal Institute (May 2015)
"A Discussion with Justice James A. Richman," Contra Costa County Bar Association (April 2015)
"Perfecting the Record for Appeal," Association of Defense Counsel (December 2014)
"California: A SLAPP Happy State?" Contra Costa County Bar Association (November 2014)
"The Appellate Process for Non-appellate Practitioners," Bridgeport Continuing Education (July 2014)
"A Discussion with Justice Ignazio J. Ruvolo," Contra Costa County Bar Association Appellate Practice Section (March 2014)