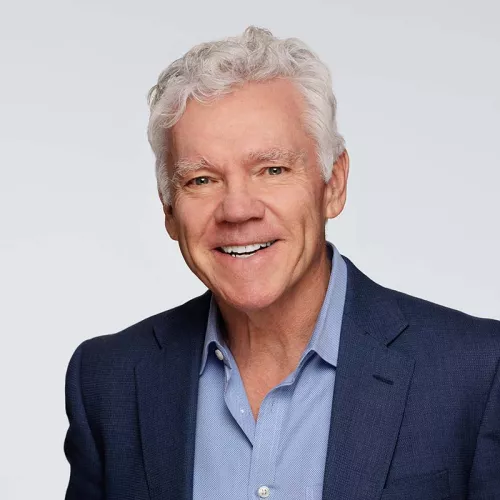 Intro
Howard has represented owners, designers and contractors in major construction litigation. He is particularly skilled at developing targeted litigation strategies that break down complex concepts into themes that resonate with arbitrators, judges and juries.
He is also actively involved in developing new approaches to construction project delivery that will avoid many of the issues seen in problem projects. Along with other members of the AIACC's interdisciplinary taskforce on Integrated Project Delivery, he developed the theoretical and practical underpinnings for Integrated Project Delivery. These were first stated in AIACC's Integrated Project Delivery: A Working Definition (updated 2014) and the joint AIA/AIACC Integrated Project Delivery: A Guide, both of which he co-authored. He also was a principal co-author of Integrating Project Delivery (Wiley 2017) and the recently released IPD: An Action Guide for Leaders (Pankow 2018) and numerous other papers, articles and book chapters.
He has a practical understanding of IPD as well. Along with the Hanson Bridgett IPD team, he has structured more than 140 pure IPD projects—most of which also used Lean methodologies. According to Chambers USA, Howard is Band 1 rated and "has a solid practice representing design professionals and public owners. Like the firm, he is especially praised for his knowledge of IPD-related work. Clients say: He is a very clear-headed attorney who is the country's leading authority on alternative project delivery models in construction."
In parallel, Howard worked with the congressionally-chartered National Institute of Building Sciences to develop the National Building Information Modeling Standard. He currently heads the institute's legal and risk subgroup. Building Information Modeling is the use of object-oriented, intelligent databases that not only can use 3D design tools to characterize existing architectural and engineering design, but can be used to explore and manage construction processes, energy optimization, sustainable construction, costs and facility management.
Howard is an Adjunct Professor at Stanford University in Civil and Environmental Engineering.
Education
J.D.
University of California, Berkeley School of Law
( 1979 )
A.B.
Stanford University
( 1974 )
Admissions and Courts
California
Nevada
Supreme Court of the United States
Role

IPD/BIM Practice Co-Leader
Procter & Gamble, Cincinnati OH. Represented P&G in transforming their project delivery using Lean IPD principles, including developing the base IPD agreements and providing training and project counseling on projects in North America and Europe.
Brown University, Providence RI. Represented Brown University in a series of IPD projects, including the New Engineering Building and the upcoming Performing Arts Center.
Amgen, Thousand Oaks CA. Represent Amgen on their Lean IPD projects including developing strategy, contract documents and training. Projects include laboratories, offices and manufacturing in the United States and Puerto Rico.
Canadian Nuclear Laboratories, Ltd., Chalk River, Ontario. Represent the operating company in a government owned/contractor operated nuclear research facility in executing two capital projects using Lean IPD principles and contracts. Services include strategy, training, negotiation and contract development.
Red Deer College, Red Deer, Alberta. Represented a public college in implementing its first IPD project.
Confidential Client. Represent multinational biotech/pharmaceutical company in developing their collaborative project delivery strategy, including representing the client in a series of IPD projects in the continental US and Caribbean.
Confidential Client. Represent a multinational entertainment company in the implementation of IPD projects across a broad spectrum of project types and sizes, several of which exceed $500MM in design and construction value.
Confidential Client. Represented a semi-conductor manufacturer in its implementation of IPD projects and principles across several projects, several of approach or exceed $1B, both in the United States and abroad.
Confidential Client. Represent international bio-pharmaceutical firm in major infrastructure improvements using Lean IPD principles and contracts.
Healthcare Systems. Represent a wide array of health care systems and individual hospitals in the delivery of major infrastructure projects using Lean IPD principles and contracts.
National Institute of Building Sciences. Under a contract with NIBS, counseled the Veteran's Administration regarding its updated approach to Building Information Modeling.
Sykehuset i Vestfold. Advise public hospital district on implementation of IPD for a regional hospital in Tønsberg, Norway.
Compania de Nitrogeno de Cantarell. Represented an international consortium in a delay, impact and defect claim against the Engineer Procure Construct, contractor. Claim value was in excess of $120 MM.
Commercial Metals Company. Represented a subsidiary in a delay, impact and extras claim arising from a design/build contract for a Las Vegas casino. The project included significant insurance coverage, as well as construction issues.
Associate Fellowship for the Commercial Leadership Module in the Masters of Science for Programme Management at the Saïd Business School
MSc Major Programme Management, Module Leader, Saïd School of Business, Oxford University
National Academy of Construction
Center for Innovation in the Design and Construction Industry, Founding Board Member
National Building Information Model Standard, Versions 1 & 2, Subcommittee Chair
Lean Construction Institute
Bar Association of San Francisco
American Bar Foundation, Fellow
American College of Construction Lawyers, Fellow
Litigation Counsel of America, Fellow
American Bar Association Forum on the Construction Industry (Governing Committee 1993-1997)
American Institute of Architects California Council, Honorary Member
American Council of Engineering Companies, Legal Counsel Forum
American Arbitration Association, panel for large and complex construction cases for California and Nevada
U.S. Green Building Council - Northern California Chapter
Canadian College of Construction Lawyers, Honourary Fellow
Construction Owners Association of America
Member of Board Advisors for "Garner on Drafting and Editing Contracts" by Bryan Garner
"Crafting the Collaborative Contract," Lean Construction Blog (November 2023)
"Integrated Project Delivery's First How-To Guide Makes its Debut," Engineering News-Record (June 2018)
"The Productivity 'Train Wreck': Why Construction Struggles to Compete with Rival Industries," Construction Dive (May 2016)
"Integrated Project Delivery Can Work Well But Is Still No Utopia," ENR (June 2015)
U.S. Green Building Council, LEED® Accredited Professional
Canadian College of Construction Lawyers, Honorary Fellow
Stanford University Civil and Environmental Engineering, Consulting Professor
American College of Construction Lawyers, Fellow
Canadian College of Construction Lawyers, Honorary Fellow
American Bar Foundation, Fellow
Chambers and Partners USA, Construction Band 1
International Bar Association, International Construction
Who's Who Legal, Thought Leader (2023-2024)
Lean Construction Institute, Pioneer Award (2022)
Best Lawyers (2006-2024); Lawyer of the Year (2013, 2023)
The Legal 500, Recommended Lawyer (2015-2019)
Super Lawyers, Construction Litigation (2004-2023)
AIA California Council - Commendation for assistance in developing IPD: An Updated Working Definition and service on the AIACC IPD Taskforce, (2014)
American Institute of Architects, Special Achievement Award, San Francisco Chapter (2008)
American Institute of Architects, President's Award (2007)
San Francisco Magazine, Top 10 Northern California Super Lawyers (2004)
Who's Who Legal: Construction
Martindale-Hubbell AV Rating
"Application of Collaborative Project Delivery to Major Infrastructure Projects," Toronto Region Board of Trade (January 2023)
"Principles of Integrated Project Delivery," The Energy Summit 2020 (October 2020)
"Legal Issues in Procuring for Lean Services; Issues and Principles Open & Transparent Procurement," Lean in Public Sector (December 2018)
"Digital Construction Law – The Legal Implications of BIM ," University of Copenhagen - Faculty of Law (September 2018)
"Integrated project delivery and BIM in the USA and alliances in Brazil," Kings College London (March 2018)
"Keynote Address," ECA Infrastructure Productivity Forum (IPF) (February 2018)
"Keynote Address," Northern California Kaiser Permanente Symposium (October 2017)
"Keynote Address," Southern California Kaiser Permanente Symposium (September 2017)
"IPD Contracts to Enhance Collaboration," Stanford Center for Integrated Facility Engineering (September 2017)
"IPD: Trends and New Developments," AIA Large Firm Roundtable (September 2016)
"IPD: Trends and New Developments," British Columbia Construction Roundtable (September 2016)
"Integrating Project Delivery: A Coherent Strategy for Optimizing Project Performance," COAA-CA Fall Workshop (September 2016)
"Topical challenges in project insurance for large projects, featuring BIM and other considerations for project participants and insurers," co-speaker, Canadian College of Construction Lawyers 2016 Conference (May 2016)
"A Business Model for Integrated Project Delivery," Lean Construction Institute (May 2016)
"Collaboration Confirmed: The Integrated Agreement and Strategies For When You Can't," CURT, LCI and AGC Lean Construction Summit (June 2015)
"IPD Updates/Opportunities in Healthcare and Higher Education," IFMA Chesapeake Chapter's Conference on T. Rowe Price and Integrated Project Delivery (May 2015)
"Integrated Project Delivery (IPD) – Collaborative Planning and Execution," Pacific Business & Law Institute - The Nuts and Bolts of Successful Construction Projects - Vancouver, BC (April 2014)
"Optimizing Project Delivery IPD From the Owner's Perspective," Construction Owners Association of America (COAA) 2013 Fall Owners Leadership Conference (October 2013)
"Integrated Design and Project Delivery," Net-Zero North American Leadership Summit (October 2013)
"Presentation on Relationship between BIM & IPD, " Ontario Architects Association Conference (May 2013)
"Structuring an Integrated Project," keynote speaker, University of North Carolina, School of Architecture and American Institutes of Architects (February 2013)
"IPD: Key Points and Panel Discussion," American College of Construction Lawyers Annual Meeting (February 2013)
P2SL-LCI American Institutes of Architects Lean Design Forum (February 2013)
Institute for BIM in Canada Conference, keynote speaker (November 2012)
"Integrated Project Delivery," 14th Annual Lean Construction Institute Congress (October 2012)
"Integrated Project Delivery," co-speaker, CoreNet Global SLCR Forum (October 2012)
"Integrated Project Delivery," British Columbia Construction Roundtable Breakfast (September 2012)
"Integrated Project Delivery," Lean Construction Institution; Workforce Institute (September 2012)
"Legal Issues Regarding Building Information Modeling (BIM)," co-speaker, BASF–Barristers Construction Law Section (September 2012)
"Structuring an Integrated Project to Optimize Outcome and (appropriately) Allocate Risk," Northwestern University Symposium on Technology for Design and Construction (August 2012)
"Integrated Project Delivery for Healthcare," American College of Healthcare Executives (March 2012)
"Integrated Project Delivery," Young Presidents Organization (January 2012)
"BIM...Look both ways before you leap!" Ontario Association of Architects (October 2011)
"Integrated Project Delivery: Getting Under the Hood," AGC IPD & Lean Construction Building Conference (September 2011)
"New Trends in Hospital Construction," moderator and panelist, Massachusetts Building Congress (September 2011)
"The Structure of Integrated Project Delivery," Canadian College of Construction Lawyers (June 2011)
"Key Elements of Integrated Project Delivery," LinCP Forum (April 2011)
"Integrated Project Delivery," University of California Berkeley Civil Engineering Department (February 2011)
"Building Information Modeling and IPD," Building Futures Council Annual Meeting (November 2010)
"Bracing for Construction Claims During a Slow Economic Recovery," Hanson Bridgett's Public Agency Construction Seminar (October 2010)
"American Experience in Collaboration: How BIM is Reinventing Design and Construction," ALM BIM Conference, Vancouver, B.C. (September 2010)
"Alternative Project Delivery for California Public Projects and Negotiating an IPD Agreement," The Integrated Project Delivery Seminar (September 2009)
"Building Information Modeling: Issues and Implementation," Boston Society of Architects (November 2008)
"Integrated Project Delivery," Construction Management Association of America Annual Conference (October 2008) 
"Legal Issues Surrounding the Use of Building Information Modeling For Design and Construction," Society of Construction Law, London (October 2008)