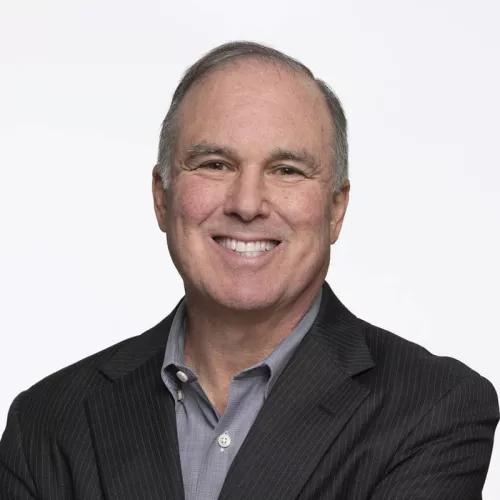 Intro
Joel represents a wide array of developers, owners, and operators of senior care communities, including, assisted living, continuing care, and congregate senior communities. He focuses on regulatory, licensure, and operational issues, as well as resident and risk management issues.
Joel has been a noted presenter at numerous conferences and seminars throughout the United States for senior care industry associations, legal organizations, and university academic programs. His practical approach to issues and vast experience with senior care communities also make him a popular presenter at in-house training programs for multi-facility providers. Joel is a founding member of the California Assisted Living Association and has served on its Board of Directors since its inception in 1994. 
Areas of Focus
Education
J.D.
University of California, Berkeley School of Law
( 1980 )
B.A.
Hampshire College
( 1976 )
Academic Distinction
Order of the Coif, Member
Silverado Senior Living. Served as lead regulatory counsel in transaction with Welltower involving the sale of 20 dementia care communities as well as hospice and home health entities in four states.
Atria Senior Living. Led team that prepared comprehensive analysis of impact of health reform on Atria as a national assisted living operator and assisted client with relicensing 25 assisted living communities in California in connection with Atria's transaction with Ventas.
CA Dept of Social Services. Successfully assisted clients in appealing hundreds of RCFE licensing deficiencies with the California Department of Social Services.
RCFEs. Successfully resolved multiple license revocation actions against RCFEs resulting in limited probationary status.
Bar Association of San Francisco, Member
Lawyers' Club of San Francisco, Member
California Assisted Living Association, Board of Directors
Argentum, Legal Committee Member
American Seniors Housing Association, Member
Chambers and Partners USA, Health Care, Band 5 (2020–2021)
Martindale-Hubbell, AV® (2013)
San Francisco's Top-Rated Lawyers (2012)
Super Lawyers, Health Care (2011–2019)
"Leading Causes of Liability and How to Avoid Them," California Assisted Living Association Webinar (February 2023)
"Policy And Legal Update," American Seniors Housing Association (January 2023)
"Ask the Attorneys," California Assisted Living Association's Fall Conference (November 2022)
"A Practical Exploration of Legal, Operational & Risk Management Issues," moderator, California Assisted Living Association's Fall Conference (November 2022)
"Five Practical Ways to Reduce Liability," American Seniors Housing Association (November 2022)
"Ask the Attorneys," California Assisted Living Association's Virtual Summer Symposium (June 2021)
"Ask the Attorneys – California Considerations," California Assisted Living Association's Virtual Summer Symposium (June 2020)
"Managing Risk During a Public Health Crisis," California Assisted Living Association's Virtual Summer Symposium (June 2020)
"Insurance Coverage Considerations," California Assisted Living Association's Risk Symposium (February 2020)
"Covering Your Assets," Argentum Senior Living Executive Conference (April 2019)
"Minimizing Operating Risks," Private Client (December 2018)
"Ask The Attorneys," California Assisted Living Association (November 2018)
"Are You Managing Your Risk Or Is Your Risk Managing You?" Private Client, (October 2018)
"Covering Your Assets," Argentum Executive Director Leadership Institute (October 2018)
"Ask The Attorneys," California Assisted Living Association (June 2018)
"Legal Issues Affecting CCRCs and RCFEs," LeadingAge of California's Delta Region (June 2018)
"Assisted Living Legal and Regulatory Issues,"San Luis Obispo Area Providers (June 2018)
"Security and Resident Safety," American Seniors Housing Association (June 2018)
"Covering Your Assets—Risk Vulnerability in Assisted Living," Argentum (May 2018)
"Regulatory and Licensure Issues," Private Client (May 2018)
"Regulatory and Licensure Issues," Private Client (April 2018)
"Legal and Regulatory Issues Affecting Assisted Living Communities," Private Client (April 2018)
"Update on Regulatory and Licensure Issues," Private Client (April 2018)
"Legal and Regulatory Update," Private Client (April 2018)
"Regulatory and Licensure Issues," Private Client (March 2018)
"Litigation Threats," Private Client (March 2018)
"Hot Button Risks for Assisted Living Providers," Private Client (January 2018)
"How to Avoid Legal and Regulatory Problems," Private Client (November 2017)
"Assisted Living Regulatory and Risk Management Issues," Private Client (November 2017)
"Ask The Attorneys," California Assisted Living Association (November 2017)
"Dealing With Assisted Living Community Residents With Mental Health Issues," California Assisted Living Association (November 2017)
"Managing Risk in Senior Living Communities," Argentum Senior Living Executive Conference (May 2017)
"Legal Issues Update for Seniors Housing Providers," American Seniors Housing Association (October 2016)
"Ask The Attorneys," California Assisted Living Association (October 2016)
"Avoiding Litigation," Private Client (April 2015)
"What's Trending in Management, Marketing & Occupancy Levels - An Operations Update," InterFace Seniors Housing West Conference (February 2015)
"Assisted Living Regulation Enforcement," Senior Living In-House Counsel Retreat (September 2014)
"Don't Stagnate... Innovate - Staying Relevant in an Evolving Marketplace," California Assisted Living Association Spring Conference and Trade Show (June 2014)