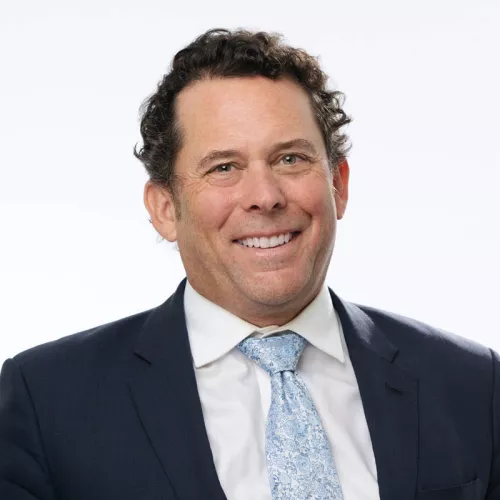 Intro
Joe's twenty years of industry experience combined with his training as both a lawyer and an engineer uniquely qualify him to assist clients with the most technically challenging of disputes and transactions. Clients value Joe as an efficient yet relentless advocate. Joe litigates in state court, federal court, and numerous arbitration forums, both domestically and internationally. His experiences include matters administered by the American Arbitration Association, the International Chamber of Commerce, and the DIAC, as well as ad hoc proceedings.
In addition to his disputes practice, Joe assists clients with the structuring, negotiating and drafting of infrastructure and technology related agreements. He is well versed in the leading forms of contracts used domestically and internationally, including the forms published by FIDIC, AIA, ConsensusDOCS, and DBIA. Joe's experience covers a wide variety of delivery methods, including Design-Bid-Build, EPC, turnkey, and PPP. Joe also maintains an active knowledge of federal, state, and local procurement regulations and claims procedures and provides counsel to clients on government contracting matters arising from the Federal Acquisition Regulations (FAR), the Foreign Corrupt Practices Act (FCPA), and the various public-entity claims processes.
Joe routinely lectures on various industry-related topics, including dispute resolution, mediation, federal contracting, international arbitration, project delivery methods, AIA, and FIDIC. He is a member of the American Bar Association, the Legal Forum of the American Council of Engineering Companies, and the International Projects Committee of the International Bar Association. He is a member of the State Bar of California and is licensed as a professional Civil Engineer. Joe lives north of the Golden Gate Bridge with his wife of more than twenty years, his son, and his two daughters.
Education
J.D.
University of San Francisco School of Law
( 1997 )
B.S.
University of California, Davis
( 1991 )
Representing a contractor on claims arising from a municipality's allegations that the contractor committed acts of environmental terrorism.
Representing a deep-pile specialty subcontractor in a wrongful termination action related to the construction of a bridge in Northern California.
Representing a multinational developer in a series of multiparty disputes arising from the failure of a diaphragm-slurry retaining wall during the construction of a 75 story residential tower in Dubai.
The negotiation and drafting of a turn-key EPC contract for the delivery of a Gas Desulfurization Unit and Gypsum Dewatering Facility.
The negotiation and drafting of numerous Engineer, Procure, and Construct agreements for the installations of Flue Gas Desulfurization Units on coal-fired power plants owned by varying power.
The negotiation and drafting of a remediation and construction contract for an underwater power cable between Pittsburg, California and San Francisco, California, financed through a Public-Private Partnership.
American Bar Association, Member
American Council of Engineering Companies, Legal Forum, Member
International Bar Association, International Projects Committee Co-Chair
California Licensed Civil Engineer
Who's Who Legal, Construction (2016, 2020, 2022)
The Legal 500, Recommended Construction Attorney (2016)
"The Arbitration of International Construction Disputes," The American Journal of Construction Arbitration & ADR (March 2019)
"The Legal Obligations and Risks of Building Information Modelling (BIM)," Cambridge Construction Summer School (September 2020)
"Technology and Construction Law: Drones, Nanotechnology and Other State of the Art Features," IBA Section on Energy, Environment, Natural Resources and Infrastructure Law (April 2018)
"Slow and Steady Wins the Race," USLAW Network Construction Law Exchange (October 2017)
"The Future of Construction Law," The Society of Construction Law - Peru & University of the Pacific (November 2016)
"See spot run: a construction lawyer's primer on the all-important ICC rules of arbitration," Annual IBA Conference (October 2015)
"De la administración contractual confrontacional a la colaborativa," el Primer Congreso Nacional de Derecho de la Construcción in Peru (August 2015)
"Comparison of FIDIC Provisions and ICC Procedures to American Standards," FIDIC / ICC Latin America Conference in Bogota, Columbia (March 2015)
"Show Me the Do Re Me," International Bar Association in Tokyo, Japan (October 2014)
"A Critical Comparison of Standard Forms," FIDIC Americas Contract Users Conference (October 2013)
"Insurance Limitations and Exclusions," The 20th Anniversary West Coast Casualty's Construction Defect Seminar (May 2013)
"Comparing Standard Contracts Across the Globe," 27th Annual Construction Superconference (December 2012)
"The State of Disputes Resolution in the Construction Industry - Faster, Stronger, Smarter," Construction Users Round Table (November 2012)
"Managing Risks in a Global Market," American Society of Civil Engineers 142nd Annual Conference (October 2012)
"International Contractor Remedies," International Bar Association - International Projects Committee in Melbourne, Australia (May 2012)
"State of California Public Contracting Claims Procedures," The Walsh Group (March 2012)
"U.S. Federal Contracting," Presentation for the Board of Directors Arabtec in Dubai, U.A.E. (February 2012)
"International Arbitration Across the Global Landscape," 26th Annual Construction Superconference (December 2011)
"Public-Private Partnerships and Design/Build Procurements - A Shift in the Risk Paradigm," American Council of Engineering Companies Annual Conference (March 2011)
"Dispute Resolution Across the Global Landscape," 25th Annual Construction Superconference (December 2010)
"Pitfalls in Public Contracting," Northern California Construction Summit (October 2010)
"Federal Government Contracting," Federal Publications Seminar for Lawrence Berkeley National Laboratories (October 2009)
"Mitigation Opportunities from the Contractor's Insurance Coverage," Pearlman Association Annual Meeting (September 2009)
"Keys to Success in the Global Power Market," 23rd Annual Construction Superconference (December 2008)
"Are You Ready for International Arbitration? How to Prepare and Present Construction Disputes Before the ICC, LCIA, ICDR, and Other International Forums," 23rd Annual Construction Superconference (December 2008)
"Making Money with Sustainable Design and Alternative Energy," 22nd Annual Construction Superconference (2007)