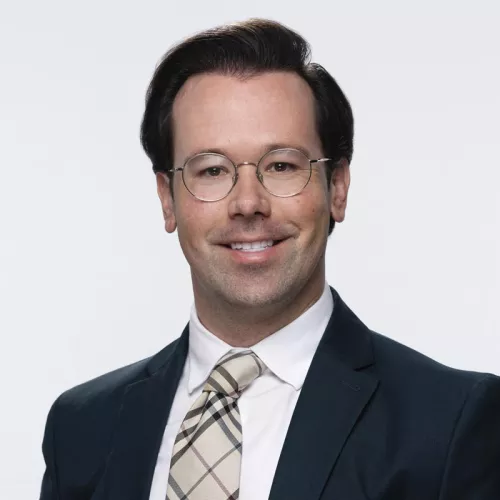 Intro
As part of the Litigation Practice Group, focuses on copyright, trademark, and trade secrets litigation. Justin represents clients in diverse industries such as entertainment, technology, finance, fashion, and cannabis. Additionally, he has experience with arbitration, copyright licensing and royalties, and trademarks and domain name disputes.
Prior to joining the firm, he worked for the U.S. Patent & Trademark Office as a legal intern in Bangkok, Thailand under the Overseas IP Attaché for Southeast Asia. While in Bangkok, Justin prepared memos and reports on comparative international IP law, participated in advocacy to influence international IP laws for the benefit of U.S. stakeholders, and prepared memos on the future application of the Trans-Pacific Partnership in Asia.
Areas of Focus
Education
J.D.
First Honors
Loyola Law School Los Angeles
( 2016 )
B.A.
Columbia College Chicago
( 2009 )
Association of Business Trial Lawyers
State Bar of California, Intellectual Property Section
Los Angeles County Bar Association
National LGBT Bar Association
LGBT Bar Association of Los Angeles
Judicial Extern to the Honorable Judge Christina A. Snyder, U.S. District Court for the Central District of California
"An Introduction to the Trademark Modernization Act," The Trademark Lawyer Magazine (May 2021)
"Clarifying the Safe Harbor for Online Platform Providers (and Practice Tips for Claimants)," Daily Journal Supplement (April 2019)
"Getting the Right Fit: Tailoring Off-the-Rack Insurance to Cover IP Disputes," Landslide Vol. 11, No. 2 (Nov./Dec. 2018)
"Supreme Court Cuts Through the Noise to Clarify Copyrightability of Designs in Useful Articles," IP File (March 2017)