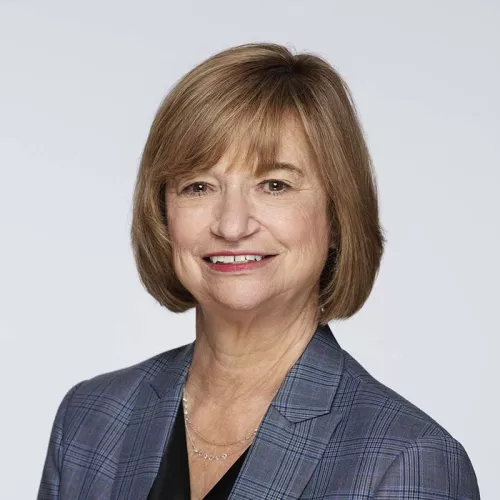 Intro
Linda has specialized in handling insurance disputes for more than 30 years. She represents policy holders. Linda regularly assists her clients in evaluating and assessing insurance policies, risks and claims. She also advocates for her clients so as to maximize their insurance recovery and where appropriate pursue claims for bad faith and extra-contractual liability against her clients' insurers.
During the first phase of her career, Linda represented insurers and was one of Fireman's Fund Insurance Company's national coordinating counsel for environmental coverage litigation. She uses the knowledge and experience she gained as an insurance industry insider to maximize recoveries for policy holders.
Linda has tried more than 30 cases and arbitrated or mediated more than 100 matters.
Education
J.D.
University of California College of the Law, San Francisco (formerly UC Hastings)
( 1976 )
B.A.
with honors
University of California, Santa Cruz
( 1973 )
Admissions and Courts
California
Nevada
U.S. District Court for the Northern District of California
U.S. District Court for the Central District of California
U.S. District Court for the Eastern District of California
Role

Women's Impact Network, Member
Achieved a $50 million dollar recovery for one of the nation's largest providers of long-term and acute care in a dispute over coverage for more than 500 claims against the company.
With only a few months of effort and at a cost of less than $10,000 to the client, secured an insurance payout of $250,000 in a coverage dispute that had been ongoing for more than a year.
Resolved a denial-of-coverage matter in less than two weeks and negotiated a settlement payment in excess of $2 million for the client.
American Bar Association, Insurance Committee of the Litigation Section
The California Association of Healthcare Facilities
Co-Chair of the 2012 Annual Conference for the Insurance Committee of the Litigation Section of the American Bar Association
Northern California Super Lawyers, Insurance Coverage (2005-2017)
"Premier Ins. Co. v. Welch" (1983) 140 Cal.App.3d 720
"Insurers are adapting to the surge of elder abuse claims," co-author, Daily Journal Verdicts and Settlements (August 2016)
"Firestorm: Surviving the Loss of Your Home," Daily Journal (November 2013)
"Insurance Coverage in an Insurance-Unfriendly World," Seniors Housing Legal Notes, American Seniors Housing Association (Spring 2003)
"Does Your Insurance Really Protect You Against Elder Abuse Claims?" co-author, Legal Brief, California Association Of Homes And Services For The Aging (May 1999)
"Am I a Carrier, an Insurer or Both," co-author, The Transportation Lawyer Vol. 6, No. 4, pg. 22 (February 1998)
"The New 'Notice' Provision in D&O Liability Policies," co-author, Claims pg. 59 (October 1997)
"The Buss Ticket to Defense Costs Reimbursement," co-author, Insurance Advocate (September 1997)
"Life After La Jolla Beach and Tennis Club," Transp.Law. No. 2 pg. 24 (April 1995)
"Insurance Coverage Considerations," co-speaker, CALA's Risk Symposium (February 2020)
"Insurance Coverage Issues for the LTC Provider," CAHF Spring Legislative Conference (March 2016)
"Condo Conversions and their Resulting Coverage Issues," MC Consultants Northern California Construction Litigation Seminar (July 2015)
"Liability Insurance 101," DRI Litigation Seminar (September 2011)
"Ethics: Defending Where Coverage Is Limited or Disputed," DRI Litigation Seminar (September 2011)