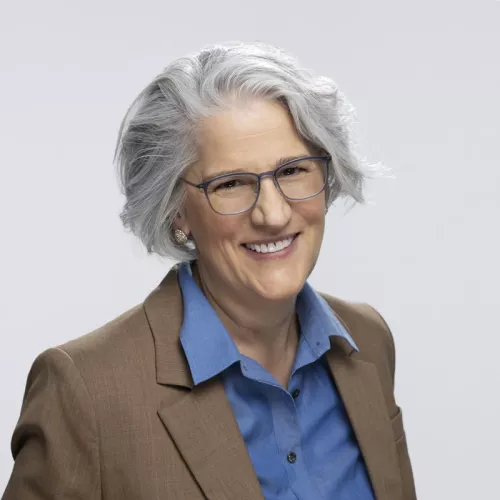 Intro
Beth focuses on business litigation relating to environmental matters and real estate. Her experience as a former chemist and environmental regulator adds an understanding of complex science and engineering to her representations of clients.
She has handled major environmental contamination cases throughout California, especially matters related to groundwater contamination, including CERCLA matters. She has worked on some of the highest-profile contamination matters in the State of California, prosecuting claims for clients, staving off regulatory enforcement actions and litigation, and defending clients in civil actions. She represents clients in state and federal courts in California, and at arbitrations and bench, and jury trials. Beth also has litigated in the Bankruptcy Court in the Central District, as well as before the Second District Court of Appeal.
Prior to attending law school, Beth was an environmental regulator with the California Integrated Waste Management Board (now CalRecycle) regulating solid waste landfills. She also was an R&D chemist developing capillary gas chromatography phases for J&W Scientific (now a division of Agilent). 
 
Beth also has handled commercial litigation, including consumer, securities fraud, and wage-and-hour class actions. She has applied her scientific background and her understanding of environmental issues to real estate transactions and disputes. Among her recent successes, Beth successfully put a long-negotiated amendment to a CERCLA Federal Facilities Agreement to bed for a client. The matter is ongoing.
 
Education
J.D.
University of Oregon School of Law
( 1997 )
B.S.
Pace University
( 1987 )
Admissions and Courts
California
U.S. District Court for the Central District of California
U.S. District Court for the Eastern District of California
U.S. District Court for the Northern District of California
U.S. District Court for the Southern District of California
U.S. Bankruptcy Court for the Central District of California
Los Angeles County Bar Association Real Property Section, Land Use Planning and Environmental Law, Subcommittee Chair (2016-2018)
German American Business Association (GABA), Member
Bruin Professionals, Member
"Hanson Bridgett Adds Attorneys," Los Angeles Business Journal (February 2020)
"Claire Collins Leads Five-Attorney Team from Lewis Brisbois to Hanson Bridgett," Daily Journal (February 2020)
"On the Move: Tracking the Ins and Outs of California Lawyers," The Recorder (January 2020)
"PFAS – A Primer for Real Estate Lawyers on a New Environmental Risk," co-author, American College of Real Estate Lawyers News and Notes (April 2020)
"PFAS Settlements Impact on Companies' Liabilities & Compliance with EPA Water Regulations," Executive Environmental Summit (September 2023)
"SB 1383: What it is and How it Impacts Every Jurisdiction," co-presenter, League of California Cities, City Attorneys Spring Conference (May 2023)
"PFAS Today: Where are regulations going & How are we treating it in water discharges​," Executive Environmental Summit (September 2022)
"PFAS: From Common Use to Concern," Environmental Law Institute Master Class (May 2020)
"The Road to and From Los Angeles' Measure S," Luskin School of Public Policy, UCLA (February 2017)
"Measure JJJ Panel Discussion," (2017)