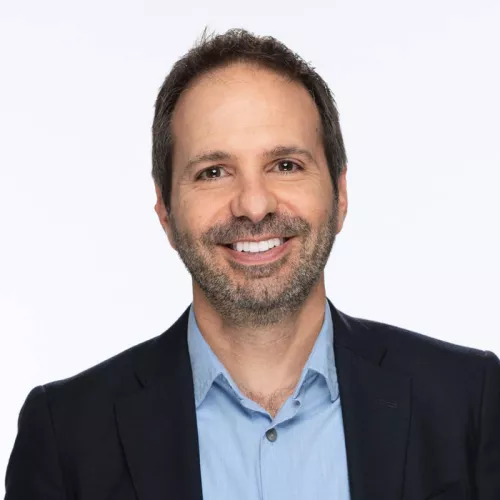 Samir J. Abdelnour
Director of Pro Bono and Social Impact
Partner
Intro
Samir is the firm's Director of Pro Bono and Social Impact and serves as co-chair of the Pro Bono Committee. As Director of Hanson Bridgett's award-winning pro bono program, he oversees more than a dozen firm partnerships with legal services organizations, develops and implements strategies for increasing attorney participation in pro bono legal work, and identifies new opportunities for the firm to provide its legal expertise pro bono to strengthen our communities. 
Samir also sets and manages the firm's charitable budget and coordinates the community service program, which provides local volunteer opportunities to firm employees in each of our markets. In addition, Samir leads Hanson Bridgett's sustainability program, including maintaining the firm's B Corp certification and finding opportunities to make our operations more environmentally sustainable.
Since becoming the firm's first Director of Pro Bono and Social Impact, Samir has worked closely with CDEIO Jennifer Martinez to align Hanson Bridgett's social impact work with diversity, equity and inclusion efforts. He serves with Jennifer on the firm's Founders Grant Committee and as vice chair of our law student Recruiting Committee. Samir also acts as a formal and informal mentor to many younger attorneys and law students both within and outside the firm.
Prior to starting in his current role in 2021, Samir maintained a full-time environmental law practice as a Partner in the firm's Environment, Natural Resources and Land Use practice group, where he focused on environmental litigation, remediation projects, hazardous waste compliance, water rights, product labeling, environmental health and safety, and land use entitlement and permitting. Samir continues to advise firm clients on environmental issues, and was recognized by Best Lawyers as one of "The Best Lawyers in America" for environmental law in 2024. He currently serves as the treasurer of the California Lawyers Association's Environmental Law Section, and as an Advisory Board Member for the Center for Law, Energy and the Environment at UC Berkeley Law.
Education
J.D.
cum laude
UC Law San Francisco (Formerly UC Hastings)
( 2010 )
B.A.
with honors
The University of Texas at Austin
( 1997 )
Academic Distinction
Hastings Constitutional Law Quarterly, Executive Symposium Editor
Pro Bono Publico Award for Public Service, as Public Benefits Advocate with General Assistance Advocacy Project (2007-2009)
CALI & Witkin Awards, Film & the Law Writing Seminar
Admissions and Courts
California
U.S. Court of Appeals for the Ninth Circuit
U.S. District Court for the Central District of California
U.S. District Court for the Eastern District of California
U.S. District Court for the Northern District of California
U.S. District Court for the Southern District of California
Role

Director of Pro Bono & Social Impact
Global manufacturing company. Seven-week arbitration to allocate investigation and remediation costs at industrial property regulated under RCRA and CERCLA.
Federal contractor. Conducted Superfund site remediation in SF Bay Area.
Public agency. Defended in CWA enforcement action initiated by environmental non-profit organization.
Multinational financial services company. Defended in capacity as trustee managing environmental investigation and remediation of contaminated property.
Fortune 500 company. Resolved California district attorney investigation regarding hazardous materials management and hazardous waste disposal.
Historical, domestic uranium mine. Investigated and evaluated potential liability arising out of ownership or operation of abandoned mines.
Toxic tort mass action. Defended against alleged neighborhood-wide exposure to hexavalent chromium and related damages by thousands of plaintiffs.
State agency. Defended civil enforcement action regarding discharge of hazardous waste at airport facility.
Numerous California manufacturers, distributors and retailers of consumer products. Defended Proposition 65 private enforcement actions.
Water rights. Litigated historical water rights threatened by government actions in California, Nevada, and New Mexico.
California Lawyers Association, Wiley W. Manuel Pro Bono Legal Services Award (2020-2022)
Judicial Extern for the Honorable Judge James Larson (Ret.), U.S. District Court for the Northern District of California
"Join Us as a Leader in the 'Business as a Force for Good' Movement," The Global Legal Post (May 2022)
"Expert Opinion: Hazardous waste compliance is different in California," co-author, Chain Store Age (March 2018)
"Comply and Conserve," co-author, SF Apartment Magazine (May 2016)
"Competing TSCA Reform Bills: A Break in Partisan Fever?" co-author, Corporate Counsel (May 2015)
"New Proposition 65 Regulations Being Considered in California," co-author, Natural Products Insider (March 2015)
"Court Signals Mixed on NEPA Analysis," American Oil & Gas Reporter (April 2014)
"In the Long Run - Developing a Sustainable and Fulfilling Legal Practice," West Coast Career Conference (March 2023)
"The Ethics of Pro Bono Practice," Hanson Bridgett MCLE Marathon (January 2022)
"Coffee and Compliance: Environmental Compliance Requirements During COVID-19," co-panelist, Mapistry Webinar (April 2020)
"Hazardous Materials Violations," co-speaker, Mapistry's Pollution Prevention Summit (October 2019)
"Environmental Arbitration: Trial Light or Trial 2.0?," co-speaker, The Bar Association of San Francisco (May 2019)
"Hazardous Waste Compliance Programs: What Works and What is Trouble, the Legal Perspective," Pollution Prevention Summit (September 2018)
"California's Proposition 65: Regulations & Reality," PMI Webinar (March 2018)
"Technical Track Panel," co-speaker, 2017 PMI Conference (November 2017)
"Environmental Law Basics: Understanding Hazardous Waste," moderator, The Bar Association of San Francisco (November 2017)