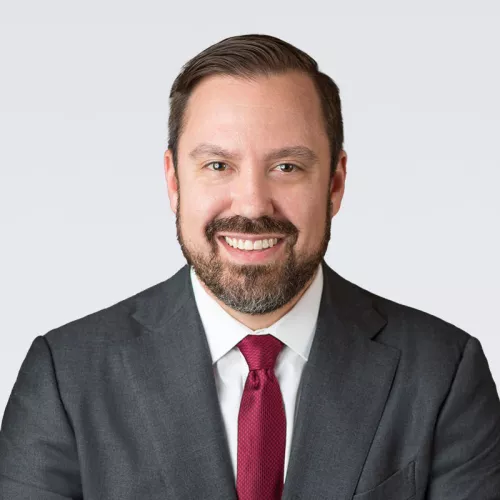 Intro
Stuart has extensive experience representing award-winning heavy civil, industrial, commercial, and residential developers and general contractors in complex construction disputes. His expertise has been utilized in a wide range of bet-the-company matters that include contract issues, strict products liability, project delay and disruption, loss of use, deficient quality, redevelopment matters, LEED green building construction complications, personal injury, and negligent supervision claims.
In addition to his litigation practice, Stuart provides transactional services, business counseling, and client presentations on a variety of subjects including best practices, master contract provisions, LEED-igation, insurance products, and the intricacies of SB800 or California's Right To Repair Law.  
With intense interest in developing technologies, innovation, and alternative procurement methods such as design-build, IPD, and P3, Stuart is poised to lead the charge in providing services to the ever-changing and advancing construction industry.
Areas of Focus
Education
J.D.
Golden Gate University School of Law
( 2007 )
B.S.
University of California, Davis
( 2001 )
Academic Distinction
CALI Award Recipient: Torts
Admissions and Courts
California
U.S. District Court for the Central District of California
Successful defense of a development company against construction-related claims for additional compensation by design-builder in excess of $10MM related to the design and construction of two assisted living facilities in Northern California (with a collective project value in excess of $50MM).
Successfully settled design error, delay, and disruption claims brought by client, an ENR top 25 heavy civil design builder, against its designer for major Southern California freeway expansion project.  Defensed claims by designer for additional compensation.
Obtained correction of contractors' certified licensing histories for two ENR top 25 contractors.
Defended dispute in arbitration on behalf of well-known commercial and mixed use general contractor brought by its multi-discipline subcontractor to award, inclusive of fees, costs, and interest, that was less than half of the hard cost of damages claimed by the subcontractor.
Successfully resolved claim on behalf of heavy civil contractor, brought against its soil testing laboratory for conditions on site resulting from errors and omissions in soil testing, short of trial with near-demand settlement.
Represents extremely high-end SF Bay Area residential general contractor including preparation of suite of contract documents, negotiation of contracts, and resolution of disputes outside of formal litigation.
Asserted claims for additional payments from owner for technologically advanced builder of prefabricated multi-family residential units resulting in favorable settlement.
Prepared construction documents for prefabricating modular builder of Accessory Dwelling Units.
Represented commercial and mixed use builder in the negotiations of design contract with one of the nation's largest and best known architecture firm related to the design and construction administration of multiple mixed use towers.
Chairperson, Executive Committee of Construction Section for the San Diego County Bar Association
California Chapter Leader and Member, Construction Owners Association Of America National Leadership Council
Design-Build Institute Of America
"Unpredictable Times Require Strong Communication Skills," co-author, Construction Executive (June 2020)
"6 Legal Issues for COVID and Construction," co-author, Contractor (May 2020)
"Construction in the Age of COVID-19: Analyzing Impacts and Strategies," co-author, The Construction Owners Association of America's Owners Perspective (April 2020)
"Risk Management Advisory: Considerations for Engineers in Responding to COVID-19," co-author, Construction Law Alert (March 2020)
"Bitten by Terabytes? Ethics and E-Discovery," Hanson Bridgett MCLE Marathon (January 2022)
"Onward: Returning to Work and Other COVID-19 Considerations," moderator, California Chapter of the Construction Owners Association of America Webinar (July 2020)