New Faces of Justice: 2022 California Appellate Appointments
New Faces of Justice: 2022 California Appellate Appointments
January 31, 2023
| By: Adam Hoffmann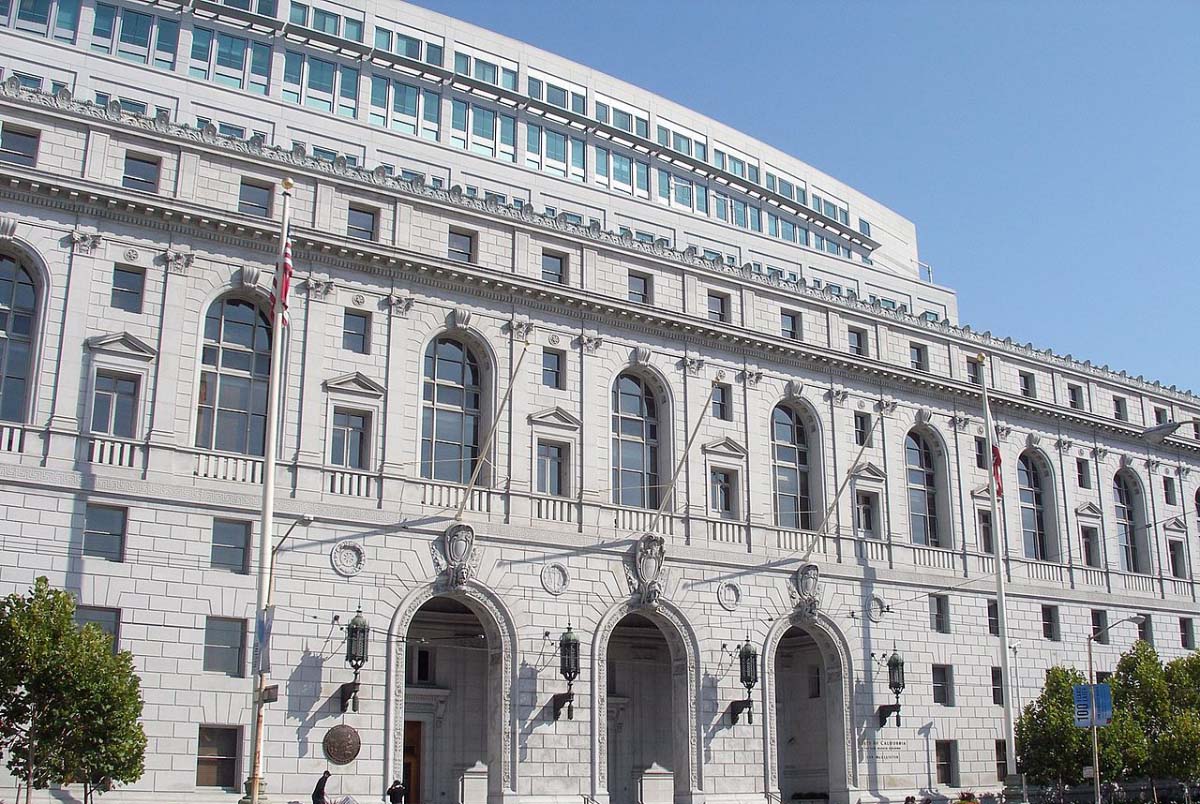 2022 was a banner year for appointments and elevations to California's Courts of Appeal. The State's new Chief Justice and newest Associate Justice of the California Supreme Court led the news, but Governor Newsom also filled a large number of vacancies on the intermediate appellate courts. With all this change, it seemed a good time to take a quick look at the newest justices who will be shaping California jurisprudence in the coming years.
The California Supreme Court
Less than a year after becoming the first Latina on the California Supreme Court, the Hon. Patricia Guerrero was elevated to the office of Chief Justice, replacing retiring Chief Justice Tani Cantil-Sakauye. Justice Guerrero previously served for nearly five years as a justice of the First Division of the Fourth District Court of Appeal in San Diego, following four years on the San Diego County Superior Court bench, where she presided over a range of cases and held administrative roles. A native of the Imperial Valley and a graduate of UC Berkeley and Stanford Law School, Justice Guerrero worked in both private civil practice, at Latham & Watkins, and for the U.S. Attorney's Office for the Southern District of California, handling a range of criminal prosecutions. She is widely recognized for her extraordinary work ethic and intellect, and her experience gives her a very broad perspective on substantive areas of the law.
Next, Governor Newsom appointed the Hon. Kelli Evans to fill Justice Guerrero's previous role as an Associate Justice on the California Supreme Court. Justice Evans comes to the High Court after a year serving as a trial judge on the Alameda County Superior Court. Her elevation caps a storied career as a public servant. After earning her undergraduate degree in public policy at Stanford and her law degree at UC Davis, Judge Evans worked as a deputy public defender in Sacramento, staff attorney with the U.S. Department of Justice Civil Rights Division, court-appointed monitor of a consent decree resolving civil-rights claims against the Oakland Police Department, Special Assistant Attorney General under Attorney General Becerra, and Chief Deputy Legal Affairs Secretary under Governor Newsom. On top of earning praise for her judicial traits, she has also remained active in public policy, publishing related articles and earning several awards for her work.
California Courts of Appeal
While the justices sitting on the California Supreme Court deservedly get a lot of attention, there are many new faces on the Courts of Appeal, and practitioners may want to take note.
Justice Jeremy Goldman joined the First District Court of Appeal's Fourth Division in July. A veteran of the San Francisco City Attorney's Office and Boies Schiller & Flexner, Justice Goldman earned fame coordinating the multi-organization effort to overturn California's Proposition 8—the same-sex marriage ban—in Perry v. Schwarzenegger. He worked on several high-profile cases for San Francisco's affirmative litigation section and was eventually promoted to serve as a chief of appellate litigation for the city.
Governor Newsom appointed several new justices to the Second District Court of Appeal. Justice Hernaldo Baltodano joined the Sixth Division in July. Justice Baltodano began his practice working in employment law, first employer side, then representing employees in a firm he founded with his wife. He was appointed to the San Luis Obispo Superior Court in 2017, where he presided over civil and criminal cases. Next, Justice Gregory John Weingart was appointed to Division One in November, after serving for the preceding four years as a judge on the Los Angeles County Superior Court. Before joining the bench, he had been in both private practice, working on civil litigation and white-collar defense at Munger, Tolles & Olson, and later as a federal prosecutor in the U.S. Attorney's Office for the Central District of California. And, also in November, Justice Victor Viramontes joined Division Eight. Justice Viramontes had served for five years as a judge in Los Angeles County, after a career in public service as a staff attorney at the Mexican American Legal Defense and Educational Fund and a trial attorney with the Equal Employment Opportunities Commission.
In the Third District Court of Appeal, Governor Newsom elevated Justice Stacy Boulware Eurie in July. Justice Eurie had worked in private practice handling criminal-defense and administrative matters, before joining the Attorney General's Office, first in the Employment, Regulation, and Administration section, where she rose to a supervisory role, and later in the Government section. She then served for 14 years as a judge on the Sacramento County Superior Court, presiding over juvenile-and-dependency, criminal, and complex-civil matters.
The Fourth District Court of Appeal also saw several appointments this past year. In May, Division One welcomed Justice Martin Buchanan. Justice Buchanan joined the appellate bench straight out of private practice, where he had worked in both criminal-defense and plaintiffs-side civil appeals for most of his career, earning awards for his advocacy, and working for a time as a research attorney in the court where he now sits. Justice Joanne Motoike joined Orange County's Division Three in June, after serving as a superior court judge for the preceding nine years. Before that, Justice Motoike had been a career public defender who also served briefly as a prosecutor for the United Nations International Criminal Tribunal in the Hague. Finally, Justice Thomas Delaney also joined Division Three in September. Justice Delaney worked in private practice, defending product-liability and mass-tort actions before joining the Orange County Superior Court in 2014, where he presided over both criminal and civil matters.
---
Photo credit: Supreme Court of California. (2023, January 27). In Wikipedia.