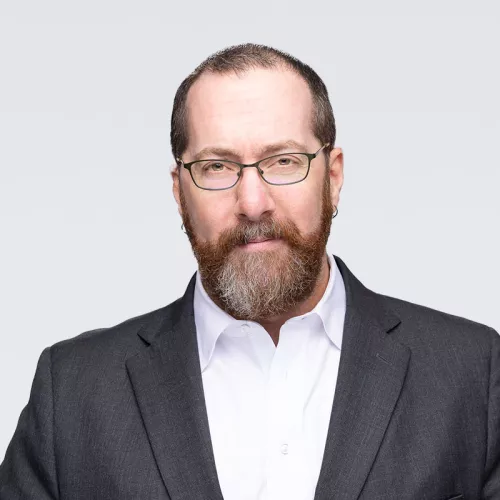 Adam W. Hofmann
Partner
Sacramento Market Leader
Intro
Adam is an Appellate Specialist, certified by the California Board of Legal Specialization, and serves as the Co-Chair of the firm's Appellate Practice. He represents both public and private clients in civil writs, appeals, and mandate proceedings. He has briefed and argued cases in the Ninth Circuit Court of Appeals and every District Court of Appeal in California, and has filed amicus briefs on the merits in several cases before the U.S. and California Supreme Courts.
Adam represents cities, counties, and special districts in writs and appeals relating to public finance and revenue measures, land use, civil rights, employee benefits, labor standards, and election law. He has represented water districts and cities in a range of disputes regarding rates, fees, and charges, including work on some of the leading published cases interpreting related provisions of the California Constitution.
Outside of the office, Adam coaches regionally and nationally competitive moot-court teams at UC Davis School of Law. He also speaks and writes on questions of local government authority and policy under the California Constitution and has taught courses in local government and land use law as an adjunct professor at the University of San Francisco School of Law. Prior to joining the firm, Adam was an extern in the chambers of the Honorable Martin J. Jenkins.
Education
J.D.
magna cum laude
University of San Francisco School of Law
( 2005 )
B.A.
Canisius College
( 2000 )
Academic Distinction
University of San Francisco Law Review
Dean's Recognition Scholarship for Outstanding Academic Performance
CALI Awards for Excellence in Public International Law, Constitutional Law , Federal Courts, Water Law and Land Use Regulation
Academic Support Program, Contracts Tutor
Admissions and Courts
California
Supreme Court of the United States
U.S. Court of Appeals for the District of Columbia Circuit
U.S. Court of Appeals for the Ninth Circuit
U.S. Court of Appeals for the Tenth Circuit
U.S. District Court for the Northern District of California
U.S. District Court for the Eastern District of California
U.S. District Court for the Central District of California
Role

Sacramento Market Leader

Appellate Practice Co-Leader
U.S. Supreme Court
Masterpiece Cakeshop, Ltd. v. Colorado Civil Rights Commission (2018) 137 S.Ct. 2290 (amicus curiae) – State may prohibit businesses from discriminating against LGBTQ customers, but it violated individual baker's constitutional rights when enforcing that prohibition based on apparent animus towards religion.
Expressions Hair Design v. Schneiderman (2017) 137 S.Ct. 1144 (amicus curiae) – State's prohibition against credit surcharges violates merchants' First Amendment rights.
Federal Circuit Courts of Appeals
O'Callaghan v. Napolitano (2022) Ninth Circuit Case No. 19-56271 – Employees' contractual agreement to continue paying dues to representative union for a specified period did not violate their constitutional rights under Janus v. AFSCME, Council 31 (2018) 138 S. Ct. 2448.
303 Creative LLC v. Elenis (2021) 6 F.4th 1160 (amicus curiae) – Colorado law prohibiting discrimination against LGBTQ customers satisfied strict scrutiny and was neutral and generally applicable and thus permissibly prohibited website designer from refusing to serve same-sex couples.
Brewer v. Leprino Foods Co., Ninth Circuit Case No. 19-16007 – Former employee's interpersonal complaints about supervisor reflected neither actually nor reasonably perceived violations of law and did not trigger whistleblower protections, as a result.
Painter v. Blue Diamond Growers, Ninth Circuit Case No. 17-55901 – Almond milk is not an "imitation" food within the meaning of federal food-labeling laws because it neither substitutes for nor is nutritionally inferior to dairy milk.
AmeriCare MedServices, Inc. v. City of Anaheim, et al., Ninth Circuit Case No. 17-55565 (amicus curiae) – Cities contracting for emergency medical services pursuant to express, statutory authority were absolutely immune from antitrust liability, and neither an active state supervision requirement nor market participant exception currently exists or should apply.
California Supreme Court
Tansavatdi v. City of Rancho Palos Verdes (2023) Cal.5th (amicus curiae) – Municipalities may be liable for failing to warn of known and hidden danger, despite otherwise applicable design immunity.
Busker v. Wabtec Corp. (2021) 11 Cal.5th 1147 (amicus curiae) – Installation of equipment on train cars was not part of a "public works" project subject to California's prevailing-wage statute.
City of San Buenaventura v. United Water Conservation Dist. (2017) 3 Cal.5th 1191 (amicus curiae) – Groundwater production charges are not property-related fees limited by Article XIII D of the California Constitution, and fees for government privileges, benefits, products, and services must be reasonably allocated amongst payors.
Jacks v. City of Santa Barbara (2017) 3 Cal.5th 210 (amicus curiae) – Charter city's franchise fees are not taxes governed by Article XIII C of the California Constitution unless they exceed the reasonable value of the franchise.
State Courts of Appeal
Palmer v. City of Anaheim (2023) Cal.App.5th (amicus curiae) – City's right-of-way fee on municipal electric utility did not render electric rates "taxes" subject to constitution's voter-approval requirement.
Shoker v. Superior Court (2022) 81 Cal.App.5th 271 – Constructive trust is a "real property claim" that may justify imposition of a lis pendens.
Plata v. City of San Jose (2022) 74 Cal.App.5th 736 (amicus curiae) – Government Claims Act constrains challenges to municipal water rates.
Old East Davis Neighborhood Assn. v. City of Davis (2021) 73 Cal.App.5th 895 (amicus curiae) – Trial court should have deferred to city's determination, based on substantial evidence in the administrative record that mixed-use development was consistent with city's general and specific plans.
Jobs & Housing Coalition v. City of Oakland (2021) 73 Cal.App.5th 505 – Oakland voters had constitutional authority to enact special parcel tax by simple majority approval of citizen-sponsored initiative, and that authority was not limited by ballot pamphlet that advised supermajority approval was required.
Oakland Police Officers' Assn. v. City of Oakland (2021) 63 Cal.App.5th 503 – Under Peace Officers Procedural Bill of Rights Act, police officers facing investigation for alleged misconduct are not entitled to broad discovery of investigators' files prior to second or subsequent interrogation.
McWhinney Centerra Lifestyle Center LLC v. Poag & McEwen Lifestyle Centers-Centerra LLC (2021) 486 P.3d 439, 2021 COA 2 – LLC managers breached fiduciary duties and were liable for $45 million in resulting damages, and Colorado's economic-loss rule does not bar claims for intentional torts.
Los Angeles Times v. So. Cal. Regional Rail Assn., Second District Court of Appeal Case No. B280021 – Public rail agency did not violate California's sunshine law, the Ralph M. Brown Act, when it held emergency teleconference Board meeting to analyze threat to the security of its rail service.
Restore Hetch Hetchy v. City & County of San Francisco, et al.(2018) 25 Cal.App.5th 865 – Federal Raker Act preempts claim that O'Shaughnessy Dam and Hetch Hetchy Reservoir were an unlawful diversion of water under Article X, section 2 of the California Constitution.
O'Neal v. Stanislaus County Employees' Retirement Association (2017) 8 Cal.App.5th 1184 – County retirement system had constitutional and statutory authority to consider the interests of both active and retired members when setting employer contributions.
Lemke v. Sutter Roseville Medical Ctr., et al.(2017) 8 Cal.App.5th 1292 – Hospital's reports to the Bureau of Registered Nurses is absolutely privileged from tort liability.
Santos v. Kisco Senior Living, LLC (2016) 1 Cal.App.5th 862 (amicus curiae) – Mandated reporters of elder abuse are absolutely immune from tort liability for reporting and related activity.
Higgins-Williams v. Sutter Medical Foundation (2015) 237 Cal.App.4th78 – California law does not require employers to allow so-called "boss-ectomies," employee requests for different supervisors as an accommodation for the stress of working with a difficult boss.
Great Oaks Water Co. v. Santa Clara Valley Water Dist. (2015) 239 Cal.App.4th 456 – Water district's groundwater charge did not violate restrictions of California's Proposition 218 or the district's enabling legislation.
Storper v. Dillick, First District Court of Appeal Case No. A135435 – Trial court had jurisdiction to enforce settlement under Code of Civil Procedure section 664.6.
State of Cal. Div. of Occupational Safety & Health v. Superior Court, Second District Court of Appeal Case No. B 235419 – Trial court abused its discretion by allowing broad, exploratory discovery in traditional mandamus proceeding.
Arntz v. Superior Court (Alioto-Pier) (2010) 187 Cal.App.4th 1082 (amicus curiae) – County supervisor could not seek reelection under local term limit rules.
Trial Court Writ Proceedings
Rail authority. Successfully defended regional rail authority against Brown Act challenge to emergency closed session regarding the security of essential public services.
Elected officials. Defended elected officials from recall proponent's writ of mandate attempting to restrict the officials' ability to discuss their views on relevant political issues in their ballot-pamphlet statements.
Political action committee. Intervened on behalf of political action committee in writ of mandate proceeding and helped defeat challenge to ballot materials regarding San Francisco's Proposition F.
Rail agency. Defended a commuter rail agency in a taxpayer waste suit seeking to sever the agency's planning relationship with the California High Speed Rail Authority, obtaining early dismissal of all claims.
Labor organization. Fought labor organization's writ of mandate seeking to dictate how the state enforces heat regulations governing farm work.
City. Defended city against challenge to the Housing Element of its General Plan based on the city's decision to reject a proposed development.
Commission on Judicial Nominees Evaluation, Chair (2022-2023)
League of California Cities, Municipal Finance Committee, Chair (2019-2023)
DRI Appellate Advocacy Committee, Vice Chair
DRI Amicus Committee – Law & Public Policy, Member
DRI Appellate Skills Development Subcommittee, Chair
Association of Defense Counsel of Northern California and Nevada, Amicus Committee, Member
State Bar of California, Public Law Section, Member
Sacramento County Bar Association, Appellate Law Section, Member
"The Shape of Groundwater Fees," Daily Journal (December 2017)
"Is There an Economic Fix to Masterpiece Cakeshop?," Bloomberg Law (November 2017)
"Weekly Appellate Report Podcast," Daily Journal Friday Podcasts (April 2017)
Certified Appellate Specialist
International Municipal Lawyers' Association, Amicus Advocacy Award (2018)
Judicial Extern for the Honorable Martin J. Jenkins, United States District Court for the Northern District of California
"Developments in Prop 218 and the Law of Water Rates," CA Special Districts Association's Annual Conference (August 2021)
"Developments in Prop. 218 and the Law of Water Rates," ACWA 2021 Spring Conference (May 2021)
"Manufacturing Federal Appellate Jurisdiction," The Bar Association of San Francisco's Appellate Law Section Webinar (June 2021)
"How to Build an Appellate Practice," DRI's Appellate Advocacy Seminar (May 2021)
"Legal Environment in Rate Development," BAWSCA Financial Best Practices Workshop (March 2018)
"Drought Regulations, Groundwater Management, and Water Rates," County Counsel's Association of California Environmental Law and Regulation Fall 2016 Study Section Conference (October 2016)
"Drought Regulations, Groundwater Management, and Water Rates," California Special Districts Association Annual Conference (October 2016)
"And Not a Drop to Drink: Public Agency Options for Responding to Drought," Municipal Management Association of Northern California Annual Conference (October 2015)
"Emerging Trends in Urban Planning and Development - SB 374 and 743," University of San Francisco School of Law's Environmental Law Society (November 2014)
"State Water Resources Control Board Emergency Regulations for Water Suppliers," Hanson Bridgett Public Agency Roundtable Series (July 2014)
"Setting Retail Water Rates During Water Shortage Conditions," Water Shortage Seminar (April 2014)
"SB 375, Sustainable Communities and Climate Protection Act of 2008: Implementation Update and Development Incentives," Hanson Bridgett Public Agency Roundtable Series (June 2013)