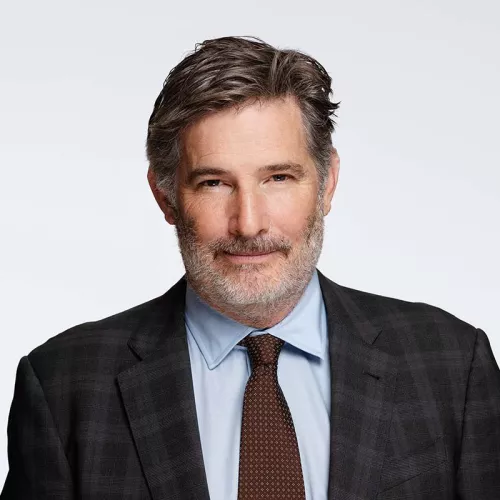 Intro
Alex's practice focuses on policy holder representation in insurance coverage disputes and litigation. In particular Alex has helped clients obtain coverage for claims in complex nationwide elder care, asbestos, construction, product defect, environmental, first party property, and general CGL, E&O, and D&O matters. He also represents life insurance policyholders, and parties involved with fire loss claims and litigation.
Alex was trial counsel and successful appellate counsel in the California Supreme Court decision Musser v. Provencher (2002) 28 Cal.4th 274. Over his career, he has prepared scores of appellate briefs and appeared frequently before the United States Court of Appeals for the 9th Circuit, and the California Courts of Appeal, First, Second, & Sixth Districts. He has also tried several jury and bench trials as lead counsel. In addition, he has tried several binding arbitrations regarding insurance coverage, real estate, and personal injury.
Cases of Note
Employers Mut. Cas. Co. v. Fast Wrap Reno One, LLC, No. C 17-03837 JSW, 2019 WL 1473461 (N.D. Cal. Feb. 22, 2019)
Scottsdale Indem. Co. v. Quality Med. Imaging of California, Inc., No. 218CV00313APGVCF, 2018 WL 5258622 (D. Nev. Oct. 22, 2018)
PHP Ins. Serv., Inc. v. Greenwich Ins. Co., 708 F. App'x 921 (9th Cir. 2018)
Parklyn Bay Co., LLC v. Liberty Ins. Corp., 119 F. Supp. 3d 1143 (N.D. Cal. 2015)
909 Geary St., LLC. v. Admiral Ins. Co., No. C 01-4374 JL, 2002 WL 253946 (N.D. Cal. Feb. 8, 2002)
Castillo v. Cigna Healthcare, 11 F. App'x 945 (9th Cir. 2001)
Education
J.D.
University of San Francisco School of Law
( 1991 )
B.A.
Uhlman Scholar
Pomona College
( 1988 )
Admissions and Courts
California
Supreme Court of the United States
U.S. Court of Appeals for the Ninth Circuit
U.S. District Court for the Northern District of California
U.S. District Court for the Central District of California
U.S. District Court for the Southern District of California
U.S. District Court for the District of Nevada
U.S. District Court for the Southern District of New York
American Bar Association, Torts & Insurance Practice Section, Member
San Francisco Bar Association, Member
McFetridge Inn of Court, Member
"Sex Trafficking Laws: Hospitality, Privacy and Potential Liability – What Happens in That Hotel Room...Matters.," Real Estate Law Alert (February 2020)
"Maximizing Insurance Coverage in Landlord-Tenant Cases," CLE Seminar presented by Tobener Ravenscroft (May 2019)
"Best Practices to Most Efficiently Resolve Coverage Disputes (It's Not Personal; It's Business)," ABA Insurance Coverage Litigation Committee CLE Seminar (March 2015)