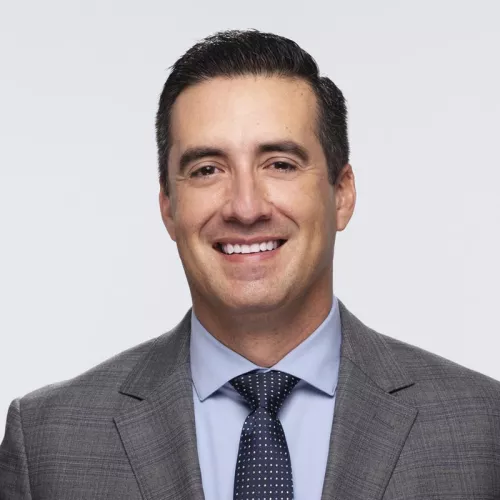 Intro
Alfonso is an experienced labor and employment attorney who is well-versed in all stages of the litigation process. He represents both public and private sector clients in matters involving discrimination, harassment, retaliation, First Amendment violations, and more. He has a wealth of trial experience and previously worked with law enforcement as a criminal prosecutor.
In addition to the litigation side of his practice, Alfonso also focuses part of his practice in investigations related to employee misconduct and harassment, as well as regulatory enforcement and white-collar defense matters. Throughout his career, Alfonso has worked extensively with law enforcement agencies and unions across California in a variety of matters. He has successfully conducted complex internal investigations for several notable agencies, including the City of Beverly Hills Police and Fire Departments, City of Anaheim, City of Alhambra Police Department, among others. Prior to joining the firm, Alfonso worked as a Deputy District Attorney for the Los Angeles County District Attorney's Office.
Alfonso is affiliated with several professional organizations and regularly presents his expertise at conferences. Outside of his practice, he volunteers as a Certified Instructor for the Commission on Peace Officer Standards and Training.
Areas of Focus
Education
J.D.
University of California, Los Angeles School of Law
( 2008 )
B.A.
University of California, Berkeley
( 2005 )
Admissions and Courts
California
U.S. District Court for the Central District of California
Role

Labor & Employment Section Co-Leader
Conducted internal investigations concerning employee misconduct.
Conducted hundreds of law enforcement disciplinary matters.
Defended employers through challenges to administrative decisions in Code of Civil Procedure § 1094.5.
Conducted arbitration in the area of MOU contract interpretation.
Prosecuted dozens of criminal jury trials to verdict during his time as a Deputy District Attorney for the Los Angeles District Attorney's Office.
Significant Civil Litigation and Jury Trial Experience defending public and private employers.
Defended and instructed employers against allegations of violations of the Public Safety Officers Procedural Bill of Rights Act.
Mexican American Bar Association
Association of Business Trial Lawyers
"Hanson Bridgett in Growth Mode, Particularly in LA," Daily Journal (September 2022)
"Why the Vanessa Bryant trial over Kobe crash photos has gotten so gruesome," USA Today (August 2022)
"They're Going to Lose': Treatment of Vanessa Bryant Shows Cracks in Case" NBC News (December 2021)
"Chemerinsky and Welch on the SCOTUS Abortion Case, Fiset on the 'Rust' Shooting, Estrada on Vanessa Bryant v. LA County, and Much More," Legal Face-Off, WGN Radio 720 (December 2021)
"Vanessa Bryant Lawsuit a 'No-Win' Situation for LA County Trying to Put Up Defense," USA Today (December 2021)
"Question looms over Vanessa Bryant Lawsuit Against Los Angeles County: What Does She Want?," USA Today (November 2021)
"Los Angeles County Seeks Summary Judgment Against Widow of Kobe Bryant in Lawsuit," USA Today (November 2021)
"On the Move," Daily Journal (May 2021)
Leaders of Influence - Labor & Employment Attorney, Los Angeles Business Journal (2022)
Judicial Extern for the Honorable Justice R. Gary Klausner, United States District Court for the Central District of California
"Public Safety Update: New Police Reform Legislation And The Impact On Public Safety," CALPELRA Annual Training Conference (November 2022)
"Raising The Bar On Workplace Investigations: Best Tips And Practices From A Panel Of Workplace Investigators," CALPELRA Annual Training Conference (November 2022)
"Remote Workplace vs. In-Person Workplace - Risks and Rewards," Mid-Year Labor & Employment Seminar (July 2022)
"Preparing for Success in Disciplinary Arbitrations," 2022 Annual Labor & Employment Seminar (January 2022)
"Law Enforcement Update," CALPELRA Annual Training Conference (November 2020)
"Can You Take The Heat? Conducting Effective Internal Affairs Investigations In The Era Of Transparency," CALPELRA Annual Training Conference (November 2019)
"Tackling Tough Cop Cases: The Most Difficult Issues In Law Enforcement Discipline," CALPELRA Annual Training Conference (November 2019)
"Technology To The Rescue: How To Best Utilize Electronic Evidence To Win A Disciplinary Case," CALPELRA Annual Training Conference (November 2019)
"Conducting Effective Administrative Investigations Of Police Officers And Firefighters," California Public Employers Labor Relations Association's Annual Training Conference (December 2018)
"How To Effectively Handle Challenging Disciplinary Cases," California Public Employers Labor Relations Association's Annual Training Conference (December 2018)
"Current Legal Landscape Of Police And Fire Departments," California Public Employers Labor Relations Association's Annual Training Conference (December 2018)
"Responding To Workplace Violence: An Overview Of Violence In The Workplace And Effective Tools For Employers To Combat It," California Public Employers Labor Relations Association's Annual Training Conference (December 2017)
"The Top Three Lawsuits By Police Officers And How To Avoid Them," California Public Employers Labor Relations Association's Annual Training Conference (December 2017)
"Trending Policies for Public Employers," California Public Employers Labor Relations Association's Annual Training Conference (November 2016)
"The Five Biggest Pitfalls Under POBRA/FBOR," California Public Employers Labor Relations Association's Annual Training Conference (November 2016)
"Preparing Properly For Disciplinary Arbitration to Ensure Success," California Public Employers Labor Relations Association's Annual Training Conference (October 2015)
"Public Safety Officers Procedural Bill of Rights Act and Investigations," Loyola Law School (March 2015)
"Advanced Concepts in Labor Arbitration and Disciplinary Appeal Hearings," City Attorney's Conference (September 2014)