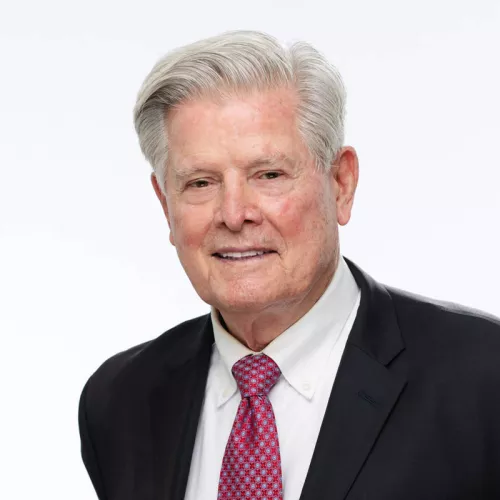 Intro
Dennis represents real estate developers and business owners with regard to the acquisition, sale and leasing of residential and commercial properties. His practice includes the representation of both lenders and borrowers in matters involving the financing of real estate or business transactions.
He also represents clients before local, state and federal agencies with regard to general plans, mapping and zoning applications. His practice involves dealing with the California Environmental Quality Act (CEQA). He helps clients to complete their due diligence for project acquisition through Phase I and II Environmental Reports and negotiates appropriate mitigation of potential impacts.
He advises trustees with regard to the administration of real estate assets owned by trusts being administered by them, including the leasing, acquisition and sale and management of such assets. Dennis serves as a board member and as counsel to a number of Charitable Foundations .
Dennis has extensive government experience and relishes dealing with elected officials and governmental agency staffs on behalf of his clients. He was elected to the Novato City Council from 1983-87, served as mayor of the City of Novato in 1984-85 and was a planning commissioner for the City of Novato in 1977-78.
Dennis retired as a Colonel in the United States Air Force Reserve with 30 years of active and reserve service. As a senior member of the Judge Advocate General's Department (Reserve), he concentrated on environmental law and government contracting.
Education
J.D.
University of San Francisco School of Law
( 1970 )
A.B.
St. Patrick's College
( 1961 )
Admissions and Courts
California
Supreme Court of the United States
U.S. Court of Appeals for the Armed Forces
U.S. Court of Appeals for the Ninth Circuit
U.S. District Court for the Northern District of California
Leisure Sports Inc. Outside general counsel to this major health club developer. His representation includes transactions, financings, labor and employment matters and general business advice.
Duffel Financial & Construction Company ("DFCC"): Representation of the Duffel Trusts in liquidating DFCC which owns a farm and other substantial real estate assets.
Islands LLC and the Nixon Trusts: Representation of the Nixon Trusts in liquidating a large farming complex operating as Islands LLC, plus other assets of the trusts.
Petri Estate Company and the Petri Trusts: Representation of the Petri Trusts and beneficiary shareholders of the Petri Estate Company with regard to real estate assets and stock portfolios.
American Bar Association, Commission on Veterans Legal Services, Committee Member
St. Thomas More Society of San Francisco, Former President & Executive Committee Board Member
The Air Force JAG School Foundation, Trustee
California Lawyers Association, Wiley W. Manuel Pro Bono Legal Services Award (2021)
St. Patrick's College, Alumnus of the Year (2020)
St. Thomas More Society of San Francisco, St. Thomas More Award (2012)
"Obligations of Board of Directors in Light of COVID-19 Restrictions," Corporate Law Alert (March 2020)