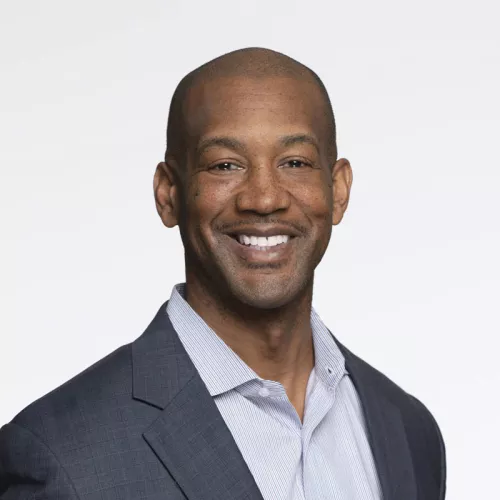 Intro
Jahmal is a trial lawyer who specializes in employment law, representing public and private employers in state and federal employment litigation. His litigation and trial work encompasses all aspects of employment-related claims, including discrimination, harassment, whistleblower, retaliation and wrongful termination. He also has significant experience assisting clients with respect to state and federal wage-and-hour laws and represents numerous employers in cases involving alleged wage-and-hour violations under both the FLSA and California law.
Jahmal's practice includes defending employers with regard to administrative claims, regulatory actions, and audits by state and federal taxing authorities, such as the California Employment Development Department (EDD), and the Internal Revenue Service. He also represents employers in union-initiated grievance arbitrations.
He provides preventive advice and training to clients, and he conducts internal investigations of employment-related disputes. This includes reviews and audits of employer policies and practices. He has conducted numerous exempt/non-exempt classification audits for large and small employers. 
Prior to joining Hanson Bridgett, Jahmal developed substantial trial experience as a staff attorney for the Alameda County Public Defender's office. He has also developed a wide range of civil litigation experience by representing public and private sector clients in matters involving health care litigation, commercial disputes and insurance defense.
Education
J.D.
University of California, Berkeley School of Law
( 1997 )
B.A.
Tennessee State University
( 1993 )
Admissions and Courts
California
U.S. District Court for the Northern District of California
U.S. District Court for the Eastern District of California
U.S. District Court for the Central District of California
Role

Management Committee, Member
Leadership Council on Legal Diversity, Fellow (2014)
Bar Association of San Francisco, Labor and Employment Section, Member
California Minority Counsel Program, Member
Legal Services for Children, Children's Legal Advocacy Award (2008)
Lemke v. Sutter Roseville Medical Center (2017) Third District Court of Appeal Case No. C078983
Higgins-Williams v. Sutter Medical Foundation, (2015) 237 Cal. App. 4th 78
"Bailey v. Sutter Health Litigation Review – Lessons Learned," co-presenter, Hanson Bridgett 2023 Labor & Employment Seminar (January 2023)
"Employment and Regulatory Implications in the Age of COVID-19," California Association of Health Facilities Summer Symposium (July 2020)
"To Infinity and Beyond: FMLA and ADA Leave Extensions," Hanson Bridgett 2020 Labor & Employment Seminar (January 2020)
"Complying with California's Fair Pay Act and Wage Equality Act," California Minority Counsel Program (May 2017)
"HR Update: Make Sure Your Personnel Practices Minimize Employee Complaints and Lawsuits," California Association of Healthcare Facilities (April 2015)
"Responding to Department of Labor Investigations," California Association of Healthcare Facilities (July 2014)
"Mixed Motives," National Bar Association (April 2013)
"Navigating Wage & Hour Compliance Issues: Webinar For DD Providers," California Association of Healthcare Facilities, Sacramento Chapter (April 2011)
"Best Practices for Hiring, Disciplining and Terminating Health Care Employees," California Association of Health Facilities, Sacramento Chapter (May 2010)
"Create Workplace Diversity and Prevent Discrimination and Harassment," California Public Employers Labor Relations (November 2008)
"Navigating Wage and Hour Compliance for Healthcare Employees," California Association of Health Facilities (July 2008)
"Understanding What's at Risk," California Assisted Living Association (June 2008)
"The Unionized Work Force: What It Is and How Good Human Resource Management Might Prevent It," California Assisted Living Association (June 2008)