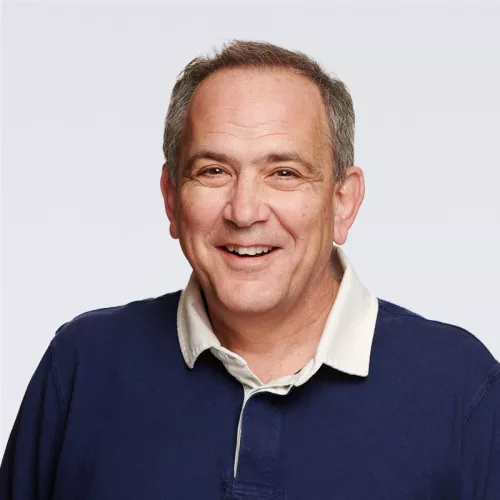 Intro
Kimon provides both transactional and litigation expertise and advice to his public entity clients, and currently serves as General Counsel to the Golden Gate Bridge, Highway and Transportation District.
On the transactional side, he has special expertise in transit and transportation funding at the federal, state and local levels. He helps his transit clients on project delivery and compliance with the myriad of statutory and regulatory schemes governing public entities. He provides advice on the Brown Act and the Public Records Act, ethics, and risk management. His objective is to protect the interests of his public entity clients in their dealings with private entities and other public entities. He also has expertise in both the California and the Federal Voting Rights Acts, having helped many public clients come into compliance with the requirements of one or both Acts.
He frequently litigates in any number of areas including code enforcement, torts, civil rights defense, inverse condemnation, takings and other land use litigation. He is experienced in dangerous condition of public property, and is an expert in design immunity. He advises on and defends his clients on issues under the First, Fourth, Eighth, and 14th Amendments, Titles II, VI and VII, and the California Voting Rights Act.
Before joining the firm, Kimon spent 11 years at the City Attorney's Office for the City and County of San Francisco. He served as managing attorney and chief counsel at that 200-lawyer office, gaining a wealth of experience working with city officials, departments, and public safety agencies. During his tenure, Kimon represented the city and county both as a plaintiff and as a defendant. He retooled and managed the City's code enforcement team with a focus on housing, building, planning, zoning, environmental health, drug abatement and consumer protection issues. On the defense side, Kimon became a specialist in many areas that confront public agencies including tort defense, dangerous condition of public property and the design immunity doctrine, civil rights defense, police misconduct, consent decrees, employment litigation, class actions, and medical malpractice issues.
Kimon also possesses considerable skills as a negotiator and mediator. He handled hundreds of settlement conferences for the City and County. He has served as a pro tem settlement judge for the San Francisco Superior Court and an early settlement panelist for the Bar Association of San Francisco. He serves on the Transportation Research Board's Transit and Intermodal Committee.
Prior to earning his law degree, Kimon was involved intimately in the 1988 Dukakis for President campaign. He served as director of administration and finance and assistant treasurer for the $54 million general election campaign, as well as the Massachusetts state director for the primary election. He teaches legal research and writing and moot court at the University of California College of the Law, San Francisco (formerly Hastings College of the Law). 
Education
J.D.
Boston University School of Law
( 1990 )
B.A.
Brown University
( 1983 )
Admissions and Courts
California
U.S. Court of Appeals for the Ninth Circuit
U.S. District Court for the Northern District of California
U.S. District Court for the Eastern District of California
U.S. District Court for the Central District of California
Role

Government Executive Committee Practice Co-Leader
Golden Gate Bridge, Highway and Transportation District. Serves as general counsel to the Bridge District, advising on all aspects of the multi-modal Bridge District's mission, which includes the management and maintenance of the Bridge, as well as the provision of ferry and bus service in the San Francisco to Sonoma, Route 101 corridor.
Darensburg v. Metropolitan Transportation Commission. Kimon litigated, tried, and won this class action for the Metropolitan Transportation Commission. The case was a precedent-setting federal district court class action in the area of the rules governing state and federal transit funding. That victory was argued in and affirmed by the Ninth Circuit in an important published opinion.
Dammann v. Golden Gate Bridge, Highway and Transportation District. Kimon litigated, won summary judgment, and had affirmed on appeal this precedent-setting matter in the realm of design immunity. The Court of Appeal for the First Appellate District held that design immunity protected the District's decision not to install a median barrier on the Golden Gate Bridge, even in light of technological advances in the design of moveable median barriers.
California Lawyers Association, Wiley W. Manuel Pro Bono Legal Services Award (2020)
"Going to Mediation? Play Nice.," San Francisco Attorney (December 2009)
"Case Studies in Insurance and Indemnity," Transportation Research Board Legal Affairs Conference (July 2018)
"They Did What?? – Main Cable/North Tower Trespass on the Golden Gate Bridge," American Public Transportation Association Legal Affairs Seminar (February 2018)
"A New Look at Design Immunity - Expanding Protection for Public Entities," co-speaker, California Special Districts Association Conference (September 2017)
"The Ins and Outs of Transit Litigation: Tips, Trends and Tales," American Public Transportation Association Legal Affairs Seminar (February 2015)
"Encouraging Innovation in Design through Expansion of the Design Immunity Doctrine," National Association of City Transportation Officials (October 2014)
"A New Look at Design Immunity: Expanding Protections for Public Entities," International Municipal Lawyers' Association (October 2013)
"California Government Code Section 11135 and Title VI," Title VI Workshop (May 2013)
"Considerations for Public Entities Entering Multi-Party, Large Scale Class Action and Other Complex Litigation," California County Counsels' Association (September 2012)
"Surviving Title VI Litigation: (Is This What Survival Feels Like?)" California Transportation Association (June 2011)
"Expanding Design Immunity Protection for Public Facilities - Broadening Protections for New Facilities and Reinvigorating the Immunity for Existing Facilities," California County Counsels' Association (April 2011)
"Thorny Issues in Transit Funding Litigation under Title VI, the Equal Protection Clause, and State Disparate Impact Statutes," American Public Transportation Association Legal Affairs Conference (February 2010)
"Lessons Learned in Darensburg v. Metropolitan Transportation Commission," Transportation Research Board Legal Affairs Conference (July 2009)
"Taking Steps to Avoid Agency Paralysis in Civil Rights Litigation," Masters Program Lecturer, San Jose State University (January 2009)
"What Conduct Should We Expect From Our Public Officials Under California's Ethics Laws?" California Legal Education (January 2007)
"Civil Prosecution of Code Enforcement Cases: Facing The Difficult, The Obstinate, and The Contrary," California Association of Code Enforcement Officers (October 2006)
"Seeking Code Compliance When Facing The Difficult, The Obstinate, and The Contrary," Northern California County Counsels' Association (July 2006)
"Housing—The Hard Cases: Code Enforcement Through Civil Actions," League of California Cities (February 2005)
"Building a Code Enforcement Program That Pays for Itself," Bay Area City Attorneys (July 2004)
"Habitability, Environmental and Consumer Protection," Sonoma County City Attorneys and County Counsel (May 2004)
"Building a Code Enforcement Program That Pays For Itself," California County Counsels' Association (April 2004)
"Bus Stop Locations After Bonanno v. CCCTA," California Transportation Association (2003)