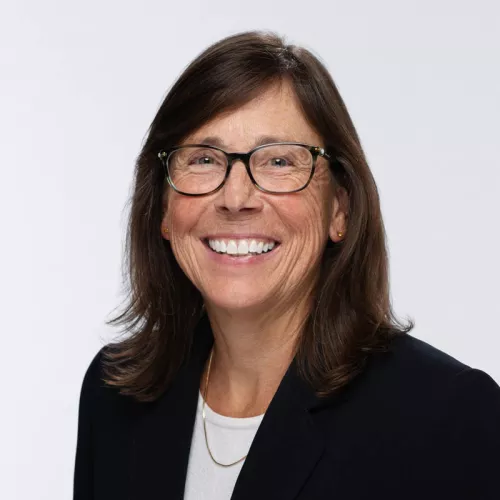 Intro
Lisa has been representing public and private sector employers with respect to labor and employment issues for thirty years. She has substantial employment litigation experience in state and federal courts, as well as in administrative proceedings and labor arbitrations. She regularly defends employers in single-plaintiff and multiple-plaintiff lawsuits involving claims of wrongful termination and employment discrimination, with particular emphasis in disability and gender discrimination cases. She also represents clients in other employment-related litigation, including cases alleging whistleblower retaliation, breach of contract, fraud, defamation, and misappropriation of trade secrets.
Lisa also has extensive experience defending wage-and-hour class actions in state and federal courts and is well versed in meal and rest period claims under the California Labor Code, as well as representative and collective actions brought under California's Private Attorneys General Act and the federal Fair Labor Standards Act. 
Lisa also regularly counsels clients on an array of employment matters, including developing appropriate personnel policies and procedures, implementing progressive discipline and termination decisions, managing leaves of absence, providing disability accommodations, and wage-and-hour issues.
Lisa also has substantial appellate experience in the California Courts of Appeal and the Ninth Circuit, including victories affirming a state court summary judgment and affirming a federal court dismissal. She also has represented public employers in civil writs and mandate proceedings.
Education
J.D.
summa cum laude
University of San Francisco School of Law
( 1993 )
B.A.
University of California, Santa Barbara
( 1984 )
Admissions and Courts
California
U.S. Court of Appeals for the Ninth Circuit
U.S. District Court for the Northern District of California
U.S. District Court for the Central District of California
U.S. District Court for the Eastern District of California
U.S. District Court for the Southern District of California
Role

Women's Impact Network, Member
Class actions. Tried wage-and-hour class action in federal court to unanimous defense verdict. Defended and successfully negotiated favorable settlements of several meal and rest period class actions in both state and federal courts.
Disability discrimination. Obtained complete dismissal of all disability discrimination claims against private concrete company by former employee through summary judgment motion. The California Court of Appeal affirmed the judgment in an unpublished decision.
Pottenger v. Potlatch Corp. Obtained complete dismissal of age discrimination, defamation, and intentional infliction of emotional distress claims against a private company by former senior executive through summary judgment motion. The Ninth Circuit upheld the dismissal in a published opinion.
Bar Association of San Francisco, Labor and Employment Section
State Bar of California, Labor and Employment Section
California Employer Advisor, Employer Resource Institute, Editorial Review Board
"Court Revives California Public Beach Harassment Case," Law360 (March 2023)
"California's New Contractor Test Will Impact the Gig Economy," SHRM (May 2018)
California Lawyers Association, Wiley W. Manuel Pro Bono Legal Services Award (2020)
Extern to the Honorable Saundra Brown Armstrong, United States District Court, Northern District of California (1992)
Co-Moderator, Hanson Bridgett 2021 Annual Labor & Employment Seminar (January 2021)
Moderator, Hanson Bridgett 2020 Labor & Employment Seminar (January 2020)
"New Year, New Focus on Recruiting Issues: Lessons from 2017 on Discrimination, Harassment, and Retaliation," Hanson Bridgett Labor & Employment Seminar (January 2018) 
"New Anti-Discrimination/Retaliation Obligations," co-speaker, Hanson Bridgett Labor & Employment Seminar (January 2016)
Labor and Employment Seminar for large health care client (February 2014)
"Interviewing Job Candidates: What You Legally Can And Can't Ask," HR Training Center (July 2010)
"Interviewing Job Candidates: What You Legally Can And Can't Ask," Employer Resource Institute (July 2010)