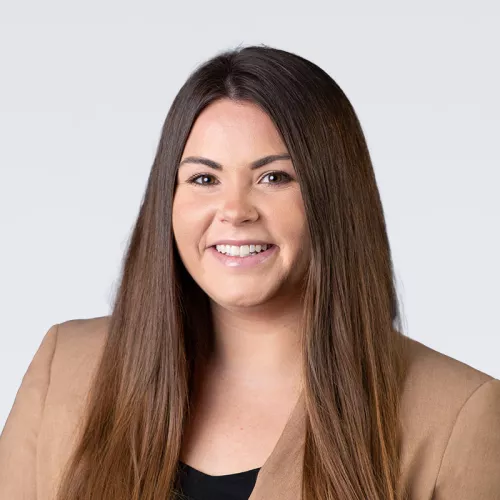 Intro
Madison DiZinno, a real estate, environmental and business litigator, represents a diverse clientele, including private companies, public entities, and individuals. 
Her real estate practice focuses on breach of lease claims, easement litigation, boundary line disputes, and unlawful detainer actions. Her experience further extends to the arenas of eminent domain and inverse condemnation, where she champions the interests of both public and private clients alike. 
Within her environmental practice, Madison offers strategic counsel in response to environmental enforcement actions, crisis management and defending clients in litigation. Adept at handling multifaceted cases, Madison is effective at guiding clients through the complex web of local, state, and federal environmental laws and regulations, in both state and federal court. Likewise, she has experience in matters governed by the Comprehensive Environmental Response, Compensation, and Liability Act (CERCLA).
Beyond her real estate and environmental focus, Madison maintains a business litigation practice with cases involving contract disputes, class actions, and mass torts. 
Whether resolving real estate disputes, navigating environmental crises, or tackling complex business litigation matters, Madison's dynamic skill set and unwavering commitment makes her an indispensable advocate and formidable ally for her clients.
Education
J.D.
magna cum laude
UC Law San Francisco (Formerly UC Hastings)
( 2020 )
B.A.
Boston College
( 2015 )
Academic Distinction
CALI Excellence for the Future Award in Legal Ethics, 2019
CALI Excellence for the Future Award in Wills and Trusts, 2019
Admissions and Courts
California
U.S. Court of Appeals for the Ninth Circuit
California Lawyers Association, Wiley W. Manuel Pro Bono Legal Services Award (2020-2022)
Witkin Award in Legal Ethics, 2019