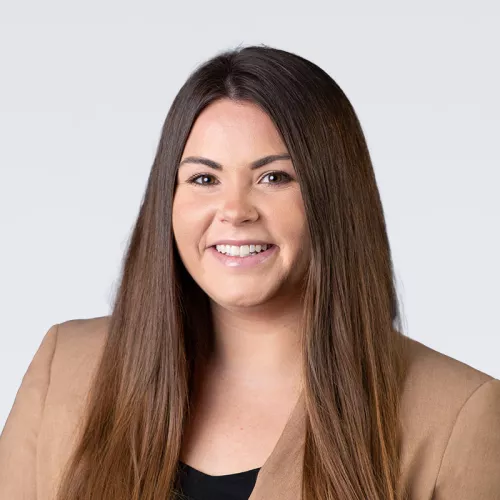 Intro
Before joining Hanson Bridgett, Madison worked as a legislative intern for the United States Senate and as an assistant paralegal for an organization focused on providing immigration services worldwide. While in law school, Madison competed in four national Moot Court Competitions, finishing each competition as at least a national quarterfinalist. She won the second-best oral advocate award at the Burton D. Wechsler First Amendment Competition in 2019. Madison was also elected as the Moot Court Co-Chair during her 3L year.
Her out-of-the-box thinking, combined with her analytical intelligence and appetite for achievement, position her as an integral part of the firm's Real Estate & Environment Practice Groups.
Areas of Focus
Education
J.D.
magna cum laude
University of California College of the Law, San Francisco (formerly UC Hastings)
( 2020 )
B.A.
Boston College
( 2015 )
Academic Distinction
CALI Excellence for the Future Award in Legal Ethics, 2019
CALI Excellence for the Future Award in Wills and Trusts, 2019
California Lawyers Association, Wiley W. Manuel Pro Bono Legal Services Award (2020-2022)
Witkin Award in Legal Ethics, 2019