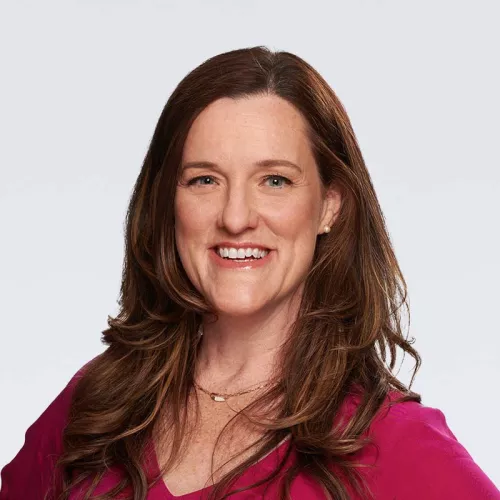 Intro
Molly represents both public and private employers in all phases of litigation in federal, state and administrative proceedings. Molly defends employers against allegations of harassment, discrimination, wrongful termination, retaliation, wage-and-hour noncompliance and more. A large part of Molly's practice involves partnering with her clients in an advice and counseling role, to help to manage human resources issues and to prevent litigation. She regularly consults regarding any number of employment concerns, including compensation, privacy, leaves of absence and compliance with disability and family leave laws. She also negotiates and drafts employment, separation, independent contractor and confidentiality agreements, and works with her clients to develop effective personnel policies.
Molly also has substantial experience in traditional labor law. Molly worked for the National Labor Relations Board prior to joining Hanson Bridgett, and she now represents both private and public employers in proceedings before the National Labor Relations Board and the California Public Employment Relations Board. She also represents employers in labor arbitrations, union organizing campaigns and collective bargaining negotiations.
Education
J.D.
cum laude
UC Law San Francisco (Formerly UC Hastings)
( 2004 )
B.A.
magna cum laude
Boston University
( 1999 )
Admissions and Courts
California
U.S. Court of Appeals for the Ninth Circuit
U.S. District Court for the Northern District of California
U.S. District Court for the Western District of Michigan
Bar Association of San Francisco
"Prepare for Strikes—and Know When They May Be Unlawful," Society For Human Resource Management ("SHRM") (October 2023)
"How to Provide a Negative Reference," Society For Human Resource Management ("SHRM") (March 2023)
"NLRB May Grant Employers More Leeway in Restricting E-Mail Usage," Society For Human Resource Management ("SHRM") (August 2018)
"Sexual Harassment Training: The Do's and Don't's," Bloomberg BNA (February 2018)
"Can Employers Give a Bad Reference for a Former Employee?," Society For Human Resource Management ("SHRM") (February 2018)
"NLRB Overturns Obama Administration's Definition of 'Joint Employer'," Society For Human Resource Management ("SHRM") (December 2017)
"Expansive California Workplace Retaliation Law Takes Effect Soon," Society For Human Resource Management ("SHRM") (November 2017)
"Closure of Gothamist and DNAinfo a Week After Unionization Likely Unlawful," Society For Human Resource Management ("SHRM") (November 2017) 
"House Passes Joint Employer Legislation," Society For Human Resource Management ("SHRM") (November 2017) 
"NLRB Regional Director: Spanish Broadcasting System Bargained in Bad Faith," Society For Human Resource Management ("SHRM") (November 2017)
"Top Five Issues for Employers to Address in a Remote Workplace," Business Intelligence (March 2021)
"What Does the NLRB's Recent Ruling Mean for the Gig Economy?" co-author, sf.citi newsletter (September 2015)
"Looking Ahead After NLRB Joint Employer Ruling," co-author, The Recorder (September 2015)
"Tough Times Ahead For Transit Cos. After New NLRB Test?" co-author, Law360 (September 2015)
"Employers Must Pay for Employee 'Donning and Doffing' and More," co-author, Employment Law Bulletin (January 2006)
"California Laws and Cases Bring New Challenges to Employers in 2007," co-author, Employment Law Bulletin (January 2007)
"Enforceability of a Pre-Employment Arbitration Agreement Containing Class Action Waivers," Employment Law Bulletin (January 2008)
"What Employers Can Expect in 2009," co-author, Labor and Employment Law Update (February 2009)
"Workplace Issues In the COVID Era," 2021 Annual Labor & Employment Webinar (January 2021)
"Best Practices for Conducting Workplace Investigations," Hanson Bridgett 2020 Labor & Employment Seminar (January 2020)
"Workplace Policies and Section 7," Hanson Bridgett Labor & Employment Mid-Year Briefing (July 2016)
"Disability Accommodation - Recent Developments" and "Developments in Public and Private Labor Law," Hanson Bridgett Labor & Employment Seminar (January 2016)
"Discrimination, Retaliation and Harassment Update Continued" and "Privacy Update," co-speaker, Hanson Bridgett Labor & Employment Seminar (January 2015)
"Privacy Gone Public: The Next Big Thing for Every Employer," co-speaker, CALPELRA (November 2014)
"Privacy Issues for Employment Lawyers," co-speaker, BASF Labor and Employment Law Section Annual Yosemite Conference (February 2014)
"Harassment Prevention and Awareness," California Associations of Health Facilities, East Bay Chapter (August 2011)