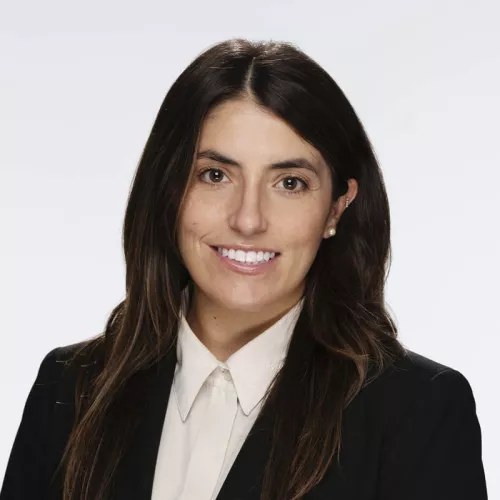 Intro
Natalie Kirkish leverages her depth of experience in land use law and her passion for environmental protection to overcome complex challenges and achieve success for her private and public agency clients.
Clients trust Natalie for guidance through every phase of project development: due diligence, permitting and entitlement, administrative proceedings, and trial and appellate court. Natalie offers expertise on land use issues involving CEQA, NEPA, the public trust doctrine, endangered species, the California Coastal Act, the McAteer-Petris Act, federal and state laws governing protection of historic and cultural resources, and local zoning codes and general plans. Her litigation practice focuses on federal, state, and local environmental laws, where she has proven success in litigating and settling complaints for declaratory and injunctive relief, writs of mandate, and appeals.
She counsels public agencies and private companies on regulatory and land use entitlement issues governing a diversity of projects including residential and mixed-use real estate developments, recycled water projects, water transfer and storage projects, port and waterfront developments, vegetation management plans, mining, renewable energy projects, and linear energy projects.
Natalie has also served as special counsel and general counsel for government agencies, including special districts. As counsel for these agencies, she provides legal advice on a range of issues including the Brown Act, the Public Records Act, public contracting, land use, elections, and employment issues. Her experience includes the representation of cities, a flood control agency, an open space district, community services districts, a reclamation district, and a housing authority.
When she is out of the office, Natalie enjoys playing on her women's recreational soccer team, practicing yoga, hiking, scuba diving, and snowboarding.
Education
J.D.
Santa Clara University School of Law
( 2014 )
B.A.
University of California, Davis
( 2010 )
Academic Distinction
Pro Bono Recognition Award (2013-2014)
Witkin Award in Environmental Protection Law (2013)
Public Interest and Social Justice Law Certificate with Emphasis in Environmental Law
Santa Clara Law Review, Technical Editor (2013-2014), Associate (2012-2013)
Honors Moot Court External Board, Team Manager
Pace National Environmental Law Moot Court Competition
Environmental Law Society, President (2013-2014); Communications Director (2012-2013)
Admissions and Courts
California
U.S. District Court for the Northern District of California
In the Second District Court of Appeal, achieved a successful decision upholding an Environmental Impact Report for a groundwater storage and recharge project and associated water rights proceedings before the State Water Resources Control Board in Buena Vista Water Storage District v. Kern Water Bank Authority (2022) 76 Cal.App.5th 576.
In the First District Court of Appeal, achieved a ruling affirming the denial of a motion for attorneys' fees arising out of a challenge to a State Lands Commission sand mining lease.
Successfully defended against a Petition for Writ of Mandate in the Third District Court of Appeal and appeal to the Delta Stewardship Council challenging a project to construct a flood control gate on behalf of a flood control agency.
In the Second District Court of Appeal, represented a community group in a CEQA case challenging an event center on agricultural lands, prevailing on issues related to transportation, noise, water use, and wastewater.
Successfully defended a municipality's urgency ordinance declaring the use of groundwater for illegal cannabis operations a waste and unreasonable use in Siskiyou County Superior Court, prevailing on claims under the California Constitution, reasonable use doctrine, and Sustainable Groundwater Management Act.
Contributed to the defense of an Environmental Impact Report and land use approvals for bayside mixed use development Project prevailing in claims under CEQA, Planning and Zoning Law, the California Constitution, and the public trust doctrine in Contra Costa Superior Court.
Successfully defended against a CEQA Petition for Writ of Mandate challenging an Environmental Impact Report for a mixed use residential tower in Hollywood on behalf of a municipality in the Los Angeles Superior Court.
Contributed to a successful Petition for Writ of Mandate challenging landfill expansions on behalf of a municipal water and power district.
Advised an energy company on development of a linear energy project CEQA, NEPA, FAST-41, related environmental review, permitting, and regulatory issues, as well as multiple federal, state, and local agencies.
Assisted a municipality on achieving approval of permitting and entitlements for a bayside mixed-use development project including environmental impact report, development agreement, and Bay Conservation and Development Commission permit and Bay Plan amendment.
Achieved a settlement agreement arising out of a challenge to a residential project and its compliance with CEQA and land use laws.
Successfully challenged a glamping project in administrative proceedings on behalf of a group of neighbors concerned about wildfire risks and other significant impacts to the environment.
Represented a non-profit association in litigation involving the Watsonville Municipal Airport under CEQA and the State Aeronautics Act, working closely with the California Department of Transportation, Division of Aeronautics to negotiate a settlement agreement with a school district.
In litigation on behalf of a non-profit association, defended against a motion for summary judgment in a municipal finance case challenging inter-fund transfers between a city's general fund and its airport enterprise fund.
Assisted a public agency client in resolving ongoing violations of a conservation easement through a lawsuit filed against the encumbered estate by conducting document review, responding to and propounding discovery, and preparing trial documents, leading to a successful settlement agreement.
Drafted and negotiated a permit agreement with a county on behalf of a community services district to permit the district to construct parks on community medians, navigating issues involving title and liability.
Represented landowners before their local planning commission, city council, and superior court in an action challenging a city's decision to vacate a neighboring parcel containing in-use public utilities, resulting in the city rescinding its decision.
California Lawyers Association, Environmental Law Section
Bar Association of San Francisco, Barristers Environmental, Land Use and Real Estate Section, Co-Chair, 2021-present; CEQA Vice Chair, 2020; Executive Committee, 2019
Association of Women in Water, Energy & Environment
Bay Area Legal Aid, Volunteer Attorney
"Miscellaneous Easements," California Easements and Boundaries: Law and Litigation (August 2021)
"Federal Court Pulls the Plug on California Restaurant Association's Challenge to City's Ban on Natural Gas Infrastructure in New Construction," Environmental, Energy & Climate Change Law and Regulation Reporter, Volume 1, Number 11 (August/September 2021)
"As Climate Change Exacerbates Wildfire Risk, Western States Adopt and Introduce Legislation to Reduce Wildfire Risk," Environmental, Energy & Climate Change Law and Regulation Reporter, Volume 1, Number 6 (March 2021)
"Judge Finds that Water Boards Have Authority to Regulate Discharges of Dredge and Fill Material as Waste Under Porter-Cologne Water Quality Control Act," Water Quality Law (March 2021) 
"Mitigation Best Practices", AEP Advanced CEQA Workshop (March 2022) 
"Defensible Spaces: Wildfire Prevention and its Impact on California Real Estate," CLE Training (October 2021)
"The Intersection of CEQA & the Cannabis Industry," Moderator, BASF CLE Webinar (May 2020)