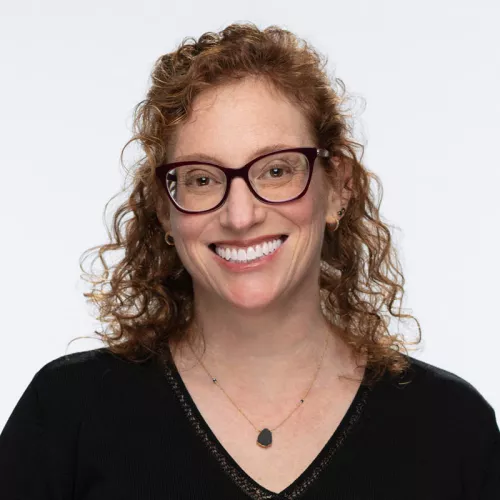 Shayna Mittler van Hoften
Intro
Shayna is the chair of Hanson Bridgett's Public Transit & Transportation Practice Group. She assists local government agencies with a variety of legal issues, and non-governmental entities with government-related challenges and opportunities. Shayna advises public sector clients on government ethics and governance laws, public procurements, contracting including negotiating intergovernmental agreements, ADA and other civil rights compliance, implementation of public grant programs, regulatory compliance, administrative procedures, incident/risk management and constitutional matters. She also assists local public agencies by drafting all forms of legislation and regulation.
Shayna serves as General Counsel for East Contra Costa Fire Protection District and the five retirement boards for employees and retirees of the Sacramento Regional Transit District. Her other local government clients include transit districts, cities, water districts, regional planning agencies, joint powers agencies, and hospital and health care districts. Shayna frequently advises and trains clients on compliance with the Brown Act, Public Records Act, election laws and conflict of interest laws and regulations. Shayna serves as the firm's primary AB-1234-compliant government ethics trainer. 
Shayna works with public, private and individual clients in their efforts to support or oppose state and local initiatives, and in efforts to influence other agencies' rule-making proceedings, primarily by drafting written and oral public comment.
During law school, Shayna clerked for the city attorney for the City and County of San Francisco and Disability Rights Advocates. Shayna has been licensed to practice law in the State of California since 2004. Prior to attending graduate and law school, Shayna worked in state and federal government affairs in Washington, D.C. 
Education
J.D.
University of California, Berkeley School of Law
( 2004 )
M.P.P.
University of California, Berkeley
( 2003 )
B.A.
Pomona College
( 1997 )
Admissions and Courts
California
U.S. Court of Appeals for the Ninth Circuit
U.S. District Court for the Northern District of California
Role

Public Transit & Transportation Practice Leader
Regularly assists public transit providers in complying with Title VI of the Civil Rights Act, including working together to analyze fare and service changes with potentially discriminatory effects on minority and low-income populations, and to develop Limited English Proficiency Language Implementation Plans.
Worked with public transit clients to develop context-specific policies for accommodation of electric personal assistive mobility devices for passengers with disabilities.
Co-drafted Proposition 86, which sought to fund health insurance coverage for approximately 800,000 uninsured children in California by raising the State tax on tobacco products.
East Bay Leadership Council, Board of Directors, present
Junior State of America Foundation, Board of Directors, Board President, present
League of California Cities, City Attorneys Department, Fair Political Practices Commission (FPPC) Committee (2011–2013)
Municipal Management Association of Northern California (MMANC), Women's Leadership Summit and Annual Conference Planning Committees (2009–2017)
California Political Attorneys Association, Regulatory Committee (2012–2015)
"3 Issues Buttigieg's DOT Will Tackle In The Biden Years, " Law360 (February 2021)
"Biden Mask Mandate Fills Gap, But Enforcement Still Murky," Law360 (February 2021)
"New Year, Renewed Board," CA Special District Volume 12, Issue 1 (January–February 2017)
MMANC Service Award (2011–2013)
MMANC Booster Award (2010)
"New Year, Renewed Board," CA Special District. Volume 12, Issue 1 (January–February 2017)
"Ask the Experts: The Brown Act," California Special Districts Association Magazine (April 2015)
"New Gift Rules Effective January 1, 2012," Government Law Alert (December 2011)
"ADA Accessibility Issues," co-presenter, American Public Transportation Association (April 2022)
"A Revenue Cornucopia: One Special District's Comprehensive Approach to Raising Revenue," co-presenter, California Special Districts Association Webinar (August 2020)
"Going to the Ballot" Association of California Healthcare Districts (February 2018)
"Going to the Ballot?: Restrictions on the Use of Public Funds for Political Purposes," California Special Districts Association Conference (September 2017)
"Understanding Public Service Ethics Laws and Principles (AB 1234 Training)," co-speaker, Co-sponsored by the Institute for Local Government, CSAC Annual Conference (November 2016)
"Developing Policies to Promote Social Responsibility, Equity, and Engagement," moderator, CTA Annual Conference (November 2016)
"Glass Ceiling 2.0: Innovative Programs Closing the Gender Gap," co-speaker, WTS-SF South Bay (June 2016)
"Government Ethics Academy," co-speaker, Santa Clara University's Markkula Center for Applied Ethics (May 2016)
"Completing Statement of Economic Interest - Form 700", co-speaker, CSDA live webinar (March 2016)
"Since When does the FPPC Have Jurisdiction over Government Code Section 1090? A New Day for 1090 Advice and Enforcement," co-speaker and moderator, County Counsels' Association Land Use Study Section (December 2015)
"Federal Transit Administration Lessons Learned / Problem Areas in Compliance," moderator, Title VI Workshop (October 2015)
Government Conflict of Interest Rules: "The only thing constant is change," co-speaker and moderator, County Counsels' Association Annual Conference (September 2016)
"Welcome to the Fishbowl: An Interactive Government Ethics Workshop," co-speaker, 2015 Annual CSDA Conference (September 2015)
"Watermark Her Voice Services: Finding Your Voice: Strategic Communication," (June 2015)
"Finding Your Voice: Strategic Communication," co-speaker, Watermark Her Voice Series (June 2015)
"Conflicts of Interest: Statutory and Regulatory Update," County Counsels' Association Land Use Study Section (April 2015)
"Conflicts of Interest: Statutory and Regulatory Update," Port of Oakland Port Attorney's Office (March 2015)
AB-1234-compliant Local Government Ethics Law Trainings, approximately 60 sessions (2006–2015)
"Projects, Procurements, Pitfalls and Plaintiffs: Smart Practices for Negotiating and Managing Public Contracts," moderator, MMANC Annual Conference (October 2014)
"Statutory Strategies, Regulatory Reviews and Counseling Clients: An Update on Conflict-of-Interest Rules Under the PRA and Section 1090," moderator, California Political Attorneys Association Conference (September 2014)
"Ballot Measures: Beyond the Basics," panelist, MMANC Annual Conference (November 2013)
"Disparate Impact, Disproportionate Burden, and Major Service Change Policies," "Public Engagement and Policy Development," "California Government Code Section 11135 and Title VI," "How to Complete a Fare Equity Analysis" and "How to Complete a Service Equity Analysis," moderator; and "Submitting a Title VI Program," presenter, Title VI Working Group Workshop (May 2013)
"An On-the-Ground Look at Transit Agency Title VI Compliance," American Public Transit Association Legal Affairs Seminar (February 2013)
"FPPC Compliance," Hanson Bridgett Public Agency Roundtable Series (February 2013)
"Current Issues in Public Agency Law," County Counsels' Association (September 2012)
"Campaign Financing, Election Law and FPPC Matters," Northern California County Counsels (March 2012)
"Surviving Title VI: Compliance, Audits, and Litigation," co-presenter, California Transit Association (November 2011) 
"Learning to Share: Identifying the Benefits and Managing the Risks of Resource Sharing and Outsourcing in the Public Sector," co-presenter, MMANC Annual Conference (October 2011)