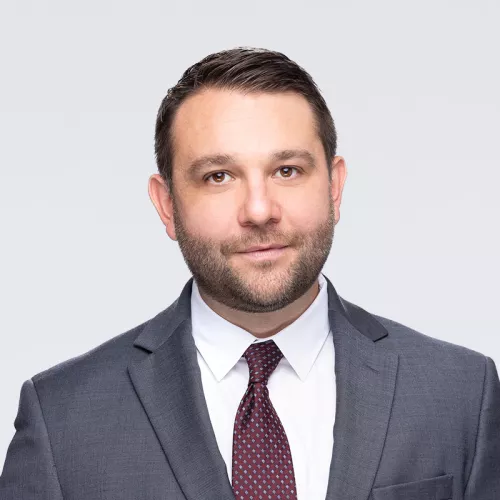 Intro
Warren specializes in employment law, representing private and public employers in California. For over a decade, Warren has dedicated his practice to helping California employers navigate the complexities of the legal employment landscape. Warren recognizes the difficulties his clients face is complying with the complex network of state and federal laws regulating employment, and enjoys working with employers who strive to comply and treat their employees respectfully.
Warren's litigation practice includes all aspects of employment disputes, including harassment, retaliation, discrimination, and wrongful termination. Warren also has vast experience with wage and hour litigation, handling numerous class actions and PAGA matters. Warren also helps clients by overseeing the handling of PAGA and class actions being handled by outside counsel where appropriate. Warren has broad experience in civil litigation, administrative investigations and hearings, and obtaining restraining orders. He counsels in all phases of employment disputes, including pre-demand risk-management strategies, addressing demands for payment, litigation, settlement negotiations, and trial. Warren has won many cases by motion practice and several jury trials.
Warren also provides advice and counsel on employment-related matters, including high-risk terminations, reductions-in-force, disability accommodations, and other best practices. Warren also reviews and drafts employment documents such as policies and handbooks, and a wide range of strategic and goal-oriented advice to California businesses. 
Warren is also the head of Hanson Bridgett's Artificial Intelligence Task Force. Warren is keenly interested in the ways artificial intelligence will shape the legal landscape, the client experience, and the practice of law.
Areas of Focus
Education
J.D.
University of California, Davis School of Law
( 2012 )
B.A.
University of California, Davis
( 2006 )
Admissions and Courts
California
U.S. District Court for the Northern District of California
U.S. District Court for the Eastern District of California
Super Lawyers, Employment Litigation (2018-2023)
"New California Employment Laws for 2021," co-author, Labor & Employment Law Alert (October 2020)
"Artificial Intelligence Meets Accountability Journalism and Intellectual Property," co-presenter, CalMatters (May 2023)
"New Employment Laws for 2020," co-presenter, Hanson Bridgett 2020 Labor & Employment Seminar (January 2020)