Judicial Notice on Appeal: Mandatory Subject Matter
Judicial Notice on Appeal: Mandatory Subject Matter
October 29, 2021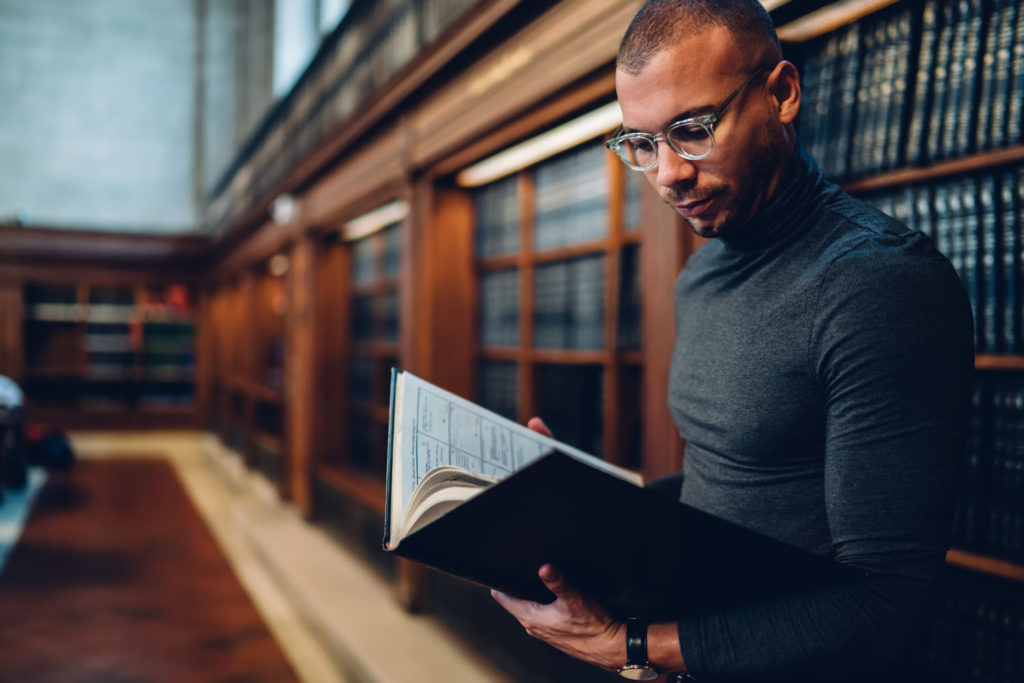 Judicial notice is a powerful tool for litigants to get factual matter in front of a court without a sponsoring witness or all the other burdensome requirements under the rules of evidence. If used properly, facts that are beyond dispute and other universally known facts can be firmly established in the case so that the parties can focus on triable issues that must be resolved by a judge or a jury.
For example, in a burglary case, a trial court may take judicial notice of when the sun set on a certain date in order to conclude whether or not a burglary was committed in the nighttime. (E.g. People v. Helm (1957) 156 Cal.App.2d 343, 344 [analyzing prior Penal Code § 460].) The court can judicially notice that the burglary was committed in the nighttime based on the indisputable fact that the sun set before the burglary—thereby allowing the parties to focus on other disputed facts at trial.
Like trial courts, appellate courts also have the power to take judicial notice of facts and propositions that are beyond dispute. (Cal. Rules of Court, rule 8.252; Cal. Evid. Code, § 459, subd. (a).) In practice, the types of matters that are judicially noticed on appeal typically include legislative and regulatory history or other executive actions that can aid the court in its review of the legal issues on appeal.
Appellate courts have broad power when it comes to judicial notice, and that power is comprised of two types of matters: mandatory and discretionary. This first part of a two-part post discusses those matters that an appellate court must judicially notice. The second post will discuss those matters that an appellate court may judicially notice. Being familiar with both types can help a party bring matters before the appellate court that would not otherwise be part of the record on appeal.
Relevant Evidence Code Provisions
The starting point is California Evidence Code section 451. It provides six subcategories of matter that shall be judicially noticed. Next, California Evidence Code section 452 provides additional categories of matter that may be judicially noticed to the extent they are not embraced within section 451. Ultimately, an appellate court may take judicial notice of the matter embraced within either sections 451 or 452, to the same extent that a trial court could notice the same matter. (Cal. Evid. Code, § 459.)
Mandatory Judicial Notice
Matter that appellate courts must judicially notice includes: (1) each matter properly noticed by the trial court; and, (2) each matter that the trial court was required to notice under California Evidence Code sections 451 or 453. (Cal. Evid. Code, § 459, subd. (a).)
The first category of mandatory subject matter can be somewhat confusing. If the trial court has properly noticed a matter below then, presumably, it can be included in the record on appeal and a request for judicial notice is no longer necessary. (See e.g. New Livable California v. Association of Bay Area Governments (2020) 59 Cal.App.5th 709, 715 [granting request for judicial notice of a transcription of a public meeting that was judicially noticed below, but noting that "the request was unnecessary because the transcription was already part of the record on appeal"]; see also Arax v. Watershed Investments, Inc. (Cal. Ct. App., Fifth Dist., September 2, 2020) 2020 WL 5229164 [opining that requesting judicial notice of material already part of the record on appeal is "redundant and unnecessary"].) But what if the trial court did not properly take judicial notice below, e.g. the matter includes hearsay, lacks authenticity, or is reasonably subject to dispute? Assuming no forfeiture below, a party on appeal can argue that the trial court's judicial notice was improper, and show why the appellate court should disregard the trial court's judicially noticed matter on appeal.
The second category of subject matter, i.e. matter that the trial court has to judicially notice under California Evidence Code sections 451 and 453, is more specific and includes the following:
California and federal law;
Charter provisions of California cities and counties;
Regulations of California and federal agencies;
Documents published in the Federal Register (e.g. presidential proclamations and executive orders, other legal instruments);
Any rules of court (state and federal);
Any rules prescribed by the United States Supreme Court;
State Bar Rules of Professional Conduct;and,
Words, phrases, and legal expressions.
(Cal. Evid. Code, § 451, subds. (a)-(e).) Notably, an appellate court would conduct its own analysis of all this matter to determine if it is judicially noticeable. That analysis will include: why the matter to be noticed is relevant to the appeal; whether the matter to be noticed was presented to the trial court, and whether judicial notice was taken by that court; if notice was not taken by the trial court, why the matter is subject to judicial notice under section 451; and, whether the matter to be noticed related to proceedings occurring after the order or judgment that this the subject of the appeal. (Cal. Rules of Court, Rule 8.252(a)(2).) If the request passes muster, the appellate court must take judicial notice as requested.
Separately, appellate courts must also judicially notice any universally known facts. (Id., subd. (f).) These are described as "[f]acts and propositions of generalized knowledge that are so universally known that they cannot reasonably be the subject of dispute." (Ibid.) For example, an appellate court would be compelled to judicially notice that Donald J. Trump is not the current President of the United States because that is a fact of generalized knowledge so universally known that it cannot reasonably be the subject of dispute. (People v. Tossetti (1930) 107 Cal.App. 7, 12 [holding that a fact know among persons of "average intelligence and knowledge of things" will satisfy the "universally known" requirement].) Again, the court would test the matter under the requirements of California Rules of Court, rule 8.252(a)(2), and determine whether it must take judicial notice.
Examples of recent published decisions taking judicial notice demonstrate the kind of matter that is at play in such motions. (E.g. Save Lafayette Trees v. East Bay Regional Park District (2021) 66 Cal.App.5th 21, 280 Cal.Rptr.3d 679, 683, fn. 2 [legislative history]; Meridian Financial Services, Inc. v. Phan (2021) 67 Cal.App.5th 657, 282 Cal.Rptr.3d 457, 481 [court filings from a different case]; Department of Water Resources Cases (2021) 69 Cal.App.5th 265, 284 Cal.Rptr.3d 327, 335 [CEQA reports as official acts of an executive department].)
But remember, just because a document is judicially noticeable does not mean that everything within a document is indisputably true. Courts do not take judicial notice of hearsay statements for the truth. (Gilman v. Dalby (2021) 61 Cal.App.5th 923, 930 ["We deny two more of Appellants' requests because they seek judicial notice for an improper purpose—namely, for the truth of the matters asserted in the documents."].) And just because a court has to take judicial notice, that does not automatically mean that the matter noticed is ultimately relevant to disposition of the appeal.
Being familiar with this mandatory subject matter will ensure that a party on appeal can bring matters before the appellate court that could not otherwise be brought through the record on appeal. So when the record does not include such matters, such as when judicial notice was never requested below, it pays to be familiar with moving for judicial notice in the Court of Appeal. (Cal. Rules of Court, Rule 8.252.)
For More Information, Please Contact: