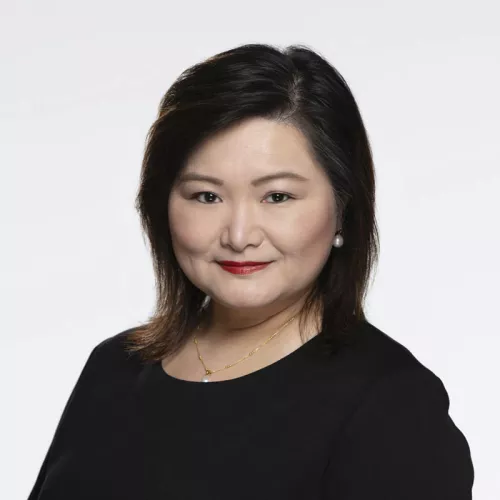 Intro
Darlene provides domestic and international clients with practical legal solutions to resolve issues as they progress through their critical lifecycle milestones from formation, debt and equity financing, entering strategic technology transfer and commercial transactions, to successful exit by merger and acquisitions. Darlene has extensive experience representing high-growth companies and their investors as well as mature privately held companies and their founders.  Darlene also spends significant time advising international companies' US subsidiaries as their general counsel to advise the on US legal matters and assist on cross-border transactional matters.
Prior to her private practice, Darlene was in-house counsel at a biometric payment start-up, a publicly-traded IoT company, and a top-tier semiconductor company headquartered in Korea.
Education
J.D.
University of San Francisco School of Law
( 2006 )
B.A.
with honors
University of California, Berkeley
( 1996 )
Academic Distinction
Certification in the Intellectual Property and High-Tech Law Program
Represented a Chinese and an Irish semiconductor company to form a joint venture in the US
Represented radar cross-section (RCS) instruments and measurements services provider Sensor Concepts, Inc. in its $92MM acquisition by Raptor Scientific
Represented a leading automobile collision assimilation software maker Livermore Software Technology in its $775MM acquisition by ANSYS 
Represented a female entrepreneur in the sale of her semiconductor business to a private equity firm for over $20 MM.
Represented a semiconductor packaging supplier in its acquisition by a private equity firm for over $7 MM.
Represented Onanon, Inc., a cable and wire connector manufacturer in its acquisition by Amphenol for over $30MM.
Represented a silicon valley based semiconductor startup in its $5.5 mm Series B financing led by a prominent Taiwanese semiconductor company.
Represented Applied Materials in its $52 Million Series B funding in Spin Memory.
Represented Cloud Startup R-Stor in its $45 million Series A financing by Cisco.
The American Bar Association
Chinese-American Lawyers of Bay Area (CALOBA)
Lazarex Cancer Foundation, Board Member and Corporate Secretary
Commercial Real Estate Woman (CREW) East Bay
Chinese (Mandarin, Shanghainese)