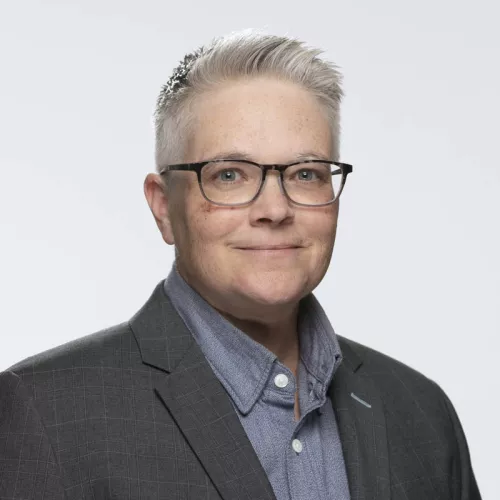 Intro
Julie advises local government agencies on a wide variety of legal issues. Her clients include transportation districts, water districts, and cities. She also assists public agencies throughout California operating bus, rail, and ferry service.
Julie's areas of expertise within the public agency realm are expansive. She advises clients on government ethics, governance laws, legislation, constitutional issues, construction law, and civil rights law compliance. She serves as general counsel of the Santa Cruz Metropolitan Transit District, the Central Contra Costa Transit Authority, the San Joaquin Regional Transit District, and the Mid-Peninsula Water District. She assists clients with Federal Transit Administration, Federal Railroad Administration, and Federal Highway Administration grant conditions, cooperative and funding agreements, Public Records Act and Brown Act compliance, public procurement and contracting, professional service agreements, communication site leases, and billboard leases.
Additionally, Julie has experience in public sector contracting issues, including representing public entities in public works contracts, contract negotiations of all types, and bid protests relating to complex state and local procurements. She regularly advises public entities on compliance with federal Buy America requirements. 
Education
J.D.
University of California, Berkeley School of Law
( 2007 )
B.A.
cum laude
State University of New York at Buffalo
( 1989 )
Academic Distinction
Judicial Extern to Magistrate Judge Maria Elena James, United States District Court for the Northern District of California
Leadership Council on Legal Diversity
U.S. Green Building Council LEED® Accredited Professional
Northern California Super Lawyers Rising Stars (2017)
American Jurisprudence Award for Real Estate Transactions II
"Technology and the Public Records Act: Recent Legal Developments and Current Challenges," co-presenter, California Special Districts Association (April 2016)
"To Advertise or Not To Advertise, That is the Question," APTA Legal Affairs Conference (February 2016)
"Open Government; Private Emails: What Does Transparency Require?" co-presenter, Markkula Center For Applied Ethics (August 2015)
"Disruptive bus passengers," panelist, California Transit Association's 49th Annual Fall Conference & Expo (November 2014)
"Setting Retail Water Rates During Water Shortage Conditions," moderator, Water Shortage Seminar (April 2014)
"Effective Representation of Public Entities in Public Contracting," Strengthening Public & Private Sector Partnerships Program (March 2014)
"Hot Topics in Procurement," panelist, 2014 APTA Legal Affairs Seminar (February 2014)
"The CalTrain Experience," co-speaker, American Public Transportation Association Legal Affairs Seminar (February 2012)