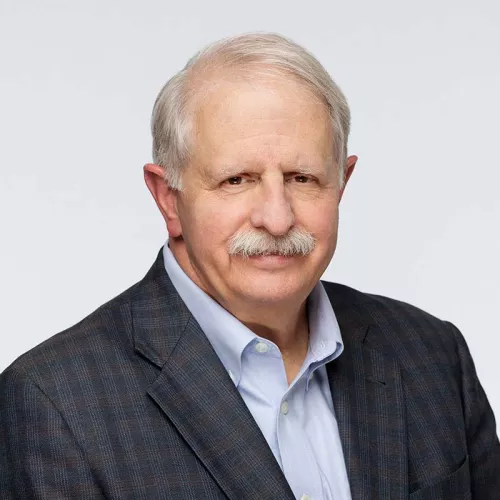 Intro
Michael represents public agencies in matters involving real estate, transportation, and environmental law. He has played an active role in major infrastructure projects, including the extension of the BART system to the San Francisco Airport and the acquisition of the Caltrain commuter rail line between San Jose and San Francisco.  He has participated in acquisitions of railroad rights-of-way on behalf of public transportation agencies, including the purchase of the Northwestern Pacific Railroad right-of-way between Marin and Mendocino counties (now the right-of-way of the SMART service) and several rail segments for BART extensions and light rail extensions for the Santa Clara Valley Transportation Authority.  He has also advised public and private railroad clients with regarding to regulatory issues arising under federal and state law.

Michael has overseen the environmental review process for major projects, including the electrification of Caltrain, the Valley Link rail project between Dublin/Pleasanton and Lathrop, and the Suicide Deterrent System for the Golden Gate Bridge, as well as other bus and rail transit projects.  Michael has counseled cities and transit agencies with regard to transit-oriented development projects and has negotiated long-term ground leases and other types of public-private partnerships. He has also negotiated numerous contracts for the use of public property by telecommunications companies. 

Michael currently serves as general counsel to the Livermore Amador Valley Transit Authority and the Tri-Valley—San Joaquin Valley Rail Authority. He has also served as the principal assistant to the city attorney of a Bay Area municipality, where he is responsible for zoning, land use and environmental compliance.  He has extensive experience in the legal obligations of public agencies under statutes governing access to public records, conflict of interest regulations and open meeting laws.
Education
J.D.
UC Law San Francisco (Formerly UC Hastings)
( 1988 )
A.B.
Princeton University, School of Public and International Affairs
( 1976 )
Admissions and Courts
California
U.S. Court of Appeals for the Ninth Circuit
Role

Municipal and Public Agency Practice Leader