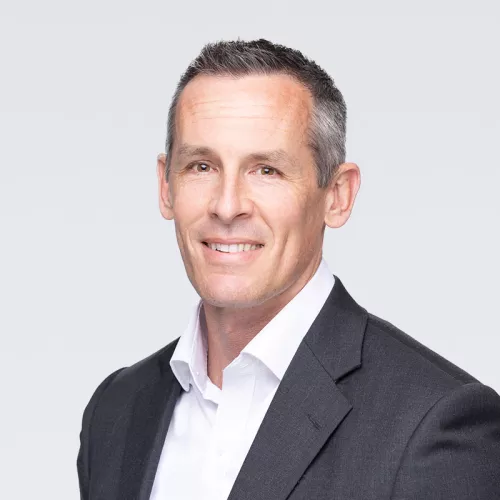 Intro
David helps clients obtain, protect, and defend water rights throughout California.
California's water rights system is notoriously complex, and changing. David's practice is focused on helping clients efficiently navigate this system, whether through litigation or strategic counsel. This includes securing and protecting water rights, the purchase and sale of water rights, compliance with the Sustainable Groundwater Management Act (SGMA), water banking, and related environmental and state and federal endangered species issues including CEQA, NEPA and ESA. His practice includes litigation in state and federal courts, administrative proceedings before the State Water Resources Control Board, public agency general counsel representation, as well as transactional water-related matters such as investor due diligence.
David enjoys tackling complex legal issues and providing practical solutions to clients, which include water districts, irrigation districts, cities, counties, investors, lenders, and agricultural interests large and small.
Education
J.D.
University of the Pacific, McGeorge School of Law
( 2011 )
B.A.
University of California, Berkeley
( 2003 )
Academic Distinction
Phi Kappa Phi Honor Society
Admissions and Courts
California
U.S. District Court for the Central District of California
U.S. District Court for the Northern District of California
U.S. District Court for the Eastern District of California
Water Rights: Litigation
Represent public agency at the State Water Resources Control Board in proceeding to obtain new water right on the Kern River.
Represent public agency to obtain increased water diversions from watercourse in Southern California. 
Defending Groundwater Sustainability Agencies against challenge to Groundwater Sustainability Plan under SGMA in action by various environmental groups. 
Represent water users against challenge to conversion of CVP water service contracts to repayment contracts. 
Represented public agency in successful defense of Environmental Impact Report for a new water right on the Kern River. (Buena Vista Water Storage District v. Kern Water Bank Authority (2022) 76 Cal.App.5th 576.)
Successfully defended groundwater ordinance in Siskiyou County Superior Court on grounds of waste and unreasonable use and recognizing a County's retained police powers over groundwater under the Sustainable Groundwater Management Act.
Represented County in successful settlement of long-term hydropower revenue sharing agreement.  
Invalidated public agency's groundwater ordinance on appeal on grounds that it was not adopted pursuant to the proper statutory procedure. (Gomes v. Mendocino Community Services District (2019) 35 Cal.App.5th 249.)   Subsequently assisted trial counsel with successful recovery of all related attorneys' fees. 
Assisted in appeal that established farmers receiving water from an irrigation district have an equitable and beneficial interest in water service. (Abatti v. Imperial Irrigation Dist. (2020) 52 Cal. App. 5th 236.)
Prevailed in defense of temporary restraining order, preliminary injunction and petition under CEQA regarding introduction of water quality in the Friant-Kern Canal.  
Assisted in the successful defense of a water district against CEQA challenges, and obtained denial of award of attorneys' fees.
Obtained preliminary injunction against a large water user that pumped in excess of its decreed rights.  Also obtained denial of a writ of supersedeas and denial of appeal, preserving trial court's injunction.
Obtained successful settlement for landowners in protracted litigation against groundwater bank involving well interference and unlawful extraction of native supplies.
Defeated CEQA challenge regarding approval of routine water district operations.
Prevailed on summary judgment on behalf of water district against trespassing neighboring landowner and reached global settlement in favor of district.
Successfully defended and secured pre-1914 water rights and point of diversion against interference by utility.
Successfully represented grower against a well driller for failing to timely develop well.
Successfully defended well driller against claims of failure to properly site agricultural well.
Successfully represented CVP contractors in validation action on contract conversions. 
Successfully represented landowner in water right investigation and enforcement matter before State Water Resources Control Board.
Water Rights: Non-Litigation 
Serve as special water rights counsel for multiple public agencies, providing strategic counsel on surface and groundwater rights, water policy, and related environmental matters.
Counseled public agencies regarding State Water Project contract amendments for new supplies. 
Prepared multiple water supply assessments under SB 610 and SB 221. 
Facilitate water transfers among public and private entities, including all related agency approvals. 
Counsel clients regarding measurement and reporting requirements under SB 88 and its regulations. 
Counseled public agencies regarding conversion of CVP water service contracts.
Successfully negotiated provisions of California Wild & Scenic Rivers Act designation to ensure protection of water rights.
Provide water rights opinions regarding validity and use of riparian, appropriative, and pre-1914 rights.
Developed agreements for a groundwater recharge project that applies flood water to in-production farmland.
Counsel clients on Endangered Species Act compliance, including the negotiation of a Habitat Conservation Plan.
Developed and negotiated Habitat Conservation Plan and related NEPA documents for continued water diversions on watercourse.
Negotiated conversion of Central Valley Project contracts. 
Negotiated conveyance contracts with California Department of Water Resources. 
Prepared Environmental Impact Report for conversion and conveyance contractors for group of CVP water supply contractors. 
Perform water right due diligence on groundwater and surface water rights and entitlements for acquisition of public company by foreign institutional investor. 
Perform water right due diligence on groundwater rights for acquisition by public company. 
Perform water right due diligence for acquisition of industrial facility for institutional investor. 
Counsel on the development of groundwater recharge projects, including securing necessary water rights.
Public Agency & Sustainable Groundwater Management Act (SGMA)
Serve as General Counsel and assist public agencies with Brown Act, Political Reform Act, Government code section 1090, and Public Records Act issues.
Counsel public agencies regarding compliance with the Proposition 218 and Proposition 26.
Created multiple Groundwater Sustainability Agencies by joint powers agreement and memorandum of understanding.
Assisted in drafting special act legislation creating an exclusive Groundwater Sustainability Agency (GSA).
Prepared basin boundary modifications.
Counsel GSA clients regarding funding options.
Sacramento County Bar Association, Environmental Law Section
California Lawyers Association, Environmental Law Section
Groundwater Resources Association
Super Lawyers, Environmental Litigation; Environmental Law (2014-2021)
Water Education Foundation, Water Leaders Fellowship, Class of 2021
Pro Bono Recognition from Legal Services of Northern California (LSNC) for support provided to Butte County residents following 2018 Camp Fire
Reclamation Releases Environmental Document for Repair of Friant-Kern Canal, California Water Law & Policy Reporter, Volume 30, Number 10 (July 2020)
Federal Circuit Determines CVP Restoration Fund Payments Must Be Proportionately Assessed to Water and Power Customers, California Water Law & Policy Reporter, Volume 30, Number 4 (January 2020)
Fishing Groups and Tribes Challenge Biological Opinion on Klamath Project Operations, California Water Law & Policy Reporter, Volume 29, Number 11 (August/September 2019)
State Water Board Sued on Grounds that its Approval of Amendments to the Bay-Delta Plan Insufficiently Protect Fishery, California Water Law & Policy Reporter (February 2019)
Petition filed to Adjudicate Water Rights to the Fresno River, California Water Law & Policy Reporter (November 2018)
President and Congress Approve $1.3 Trillion Spending Bill including $20 Billion for Water, California Water Law & Policy Reporter (April 2018)
Lawsuit Seeks to have California Waterways Identified as Hydrologically Impaired under the Clean Water Act, California Water Law & Policy Reporter (December 2017)
Preparing for Sustainable Groundwater Management: A Review of Groundwater Recharge, California Water Law & Policy Reporter, Volume 27, Number 6 (March 2017)
Governor Brown Approves Assembly Bill 2551, Which Broadens Public Contracting Options for Surface Water Storage Projects, California Water Law & Policy Reporter, Volume 27, Number 2 (November 2016)
Still Waiting for a Federal Response to the Drought: A Legislative Update, California Water Law & Policy Reporter, Volume 26, Number 8 (May 2016)
Does Every Drop Really Count? An Inconsistent Accounting of California's Water Supply, California Water Law & Policy Reporter, Volume 26, Number 3 (December 2015)
Union of Concerned Scientists Proposes Best Practices to Achieve Goals of the Sustainable Groundwater Management Act, California Water Law & Policy Reporter, Volume 26, Number 2 (November 2015)
The Desert Renewable Energy Conservation Plan: An Impossible Task?, Environmental Law News, Vol. 24, No. 2 (November 2015)
A Federal Response to the Drought – Three Bills Pending in Congress, California Water Law & Policy Reporter, Volume 25, Number 11 (August/September 2015)
Environmental Groups File Suit Against San Francisco Challenging Hetch Hetchy Reservoir, California Water Law & Policy Reporter, Volume 25, Number 9 (June 2015)
U.S. Bureau of Reclamation Finds No Significant Impact for Trap and Haul Operation in Conjunction with San Joaquin River Settlement Agreement, California Water Law & Policy Reporter, Volume 25, Number 7 (April 2015)
State Water Resources Control Board Partially Approves Temporary Changes to the State Water Project and Central Valley Project Water Rights Permits, California Water Law & Policy Reporter, Volume 25, Number 6 (March 2015)
Ninth Circuit Upholds Biological Opinion Regarding Impacts of Central Valley Project and State Water Project Operations on Salmonid Species, California Water Law & Policy Reporter, Volume 25, Number 5 (February 2015)
"Temporary Permits and Groundwater Storage Projects," co-presenter, Argent Communications 33rd Annual California Water Law & Policy Conference (June 2018)
"Groundwater Rights: Management, Regulation, and Exercise," Half Moon Education Seminar on California Water Laws, Regulations and Recent Developments (May 2018)
"Conduct and Ethics Training for Water Agency Officials: A Primer on AB 1234," co-presenter, ACWA 2016 Fall Conference & Exhibition (December 2016)
"Preparing for Sustainable Groundwater Management: Recharging Groundwater from a Water Rights Perspective," CalCIMA 2016 Education Conference (November 2016)
"Conduct and Ethics Training for Water Agency Officials: A Primer on AB 1234," co-presenter, ACWA 2016 Spring Conference & Exhibition (May 2016)