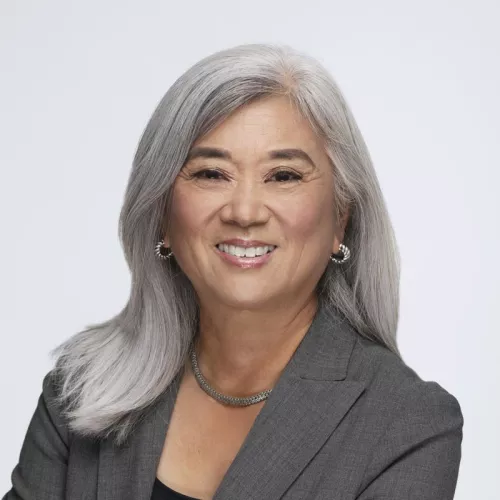 Intro
Kathryn advises and represents healthcare providers on Medicaid and commercial reimbursement matters, including negotiation and appeals of payments, cost report audits, under- and overpayments, and False Claims Act allegations. Her approach emphasizes identification of client objectives and implementing the most cost-effective strategy to best achieve those goals.
With more than 20 years of experience as a litigator, coupled with extensive knowledge of the healthcare industry and its governing statutes, regulations, and agencies, Kathryn brings a wide range of experience and problem-solving skills to address her clients' needs. Kathryn works successfully with clients to identify and employ a winning strategy to resolve disputes and optimize outcomes, whether that involves arranging meetings with state agencies or payors, drafting position papers, negotiating contracts or settlements, or arbitrating or litigating disputes.
Kathryn's clients include Federally-qualified health centers, trade associations, health systems, hospitals, community health clinics, rural health clinics, ambulatory surgery centers, residential care facilities for the elderly, skilled nursing facilities, physician groups, physicians, and air ambulance companies.
Kathryn has served in the highest ranks of state government for the State of California, including as Senior Deputy Legal Affairs Secretary for Governor Gray Davis. Since 2013, Kathryn has been a public member and designated attorney appointment to the California New Motor Vehicle Board, appointed to two terms by Governor Brown and reappointed by Governor Gavin Newsom. Prior to her government service, Kathryn worked in private practice and clerked for a federal judge.
Areas of Focus
Education
J.D.
with honors
University of California, Davis School of Law
( 1985 )
B.A.
Stanford University
( 1981 )
Academic Distinction
Admissions and Courts
California
Supreme Court of the United States
U.S. Court of Appeals for the Ninth Circuit
U.S. Court of Appeals for the Tenth Circuit
U.S. District Court for the Northern District of California
U.S. District Court for the Eastern District of California
U.S. District Court for the Central District of California
U.S. District of International Trade
Role

Federally Qualified Health Centers Practice Leader

Pro Bono Committee, Member
When the California Department of Health Care Services ("DHCS") stopped reimbursing Medi-Cal providers for adult dental, podiatry, and chiropractic services, Kathryn was the lead attorney in successful federal court litigation to challenge the elimination of these benefits when provided by rural health clinics and Federally qualified health centers (RHCs and FQHCs). (California Association of Rural Health Clinics v. Douglas (9th Cir. 2013) 738 F.3d 1007.) In connection with this lawsuit, Kathryn and her co-counsel brought a petition for a writ of mandate to successfully compel production of DHCS documents in response to a request under the California Public Records Act. In October 2013, Kathryn and her co-counsel received the "Hero Award" from the California Primary Care Association for these efforts. Kathryn and her co-counsel subsequently successfully brought a petition for a writ of mandate to compel DHCS to reimburse the RHCs and FQHCs for reimbursement for these services during the period the appeal was pending. (American Indian Health & Services Corp. v. Kent (3rd Dist. 2018) 24 Cal.App.5th 772.)
When workers compensation insurers reduced their payments to air ambulance companies based on the California Official Medical Fee Schedule, Kathryn represented an air ambulance company in a federal court challenge to the imposition of the fee schedule on air ambulance companies on the grounds the preemption provision of the federal Airline Deregulation Act prevents the State from regulating the prices of air ambulances under the Supremacy Clause. (California Shock Trauma Air Rescue v. State Compensation Ins. Fund (9th Cir. 2011) 636 F.3d 538.) When the Ninth Circuit concluded that it lacked the authority to hear the dispute, Kathryn represented the air ambulance company in rulemaking proceedings that resulted in an exemption for air ambulance companies from the fee schedule. (See Cal. Code of Regs., tit. 8, § 9789.70(c).)
Along with Bay Area Legal Aid and the National Health Law Program, Kathryn and her team represented unaccompanied refugee minors in a petition for writ of mandate against DHCS seeking orders of the court compelling the department to comply with its ministerial duty to provide unaccompanied refugee minor (URM) youth with full-scope Medi-Cal benefits as are provided to other foster care and former foster care youth in the State. The case was resolved via a settlement wherein the department agreed to ensure that eligible URM youth would be enrolled in Medi-Cal and receive full-scope Medi-Cal benefits. (Kathem v. Lightbourne, Alameda County Superior Court, Case No. RG15764567.)
Kathryn has represented Federally-qualified health centers and other providers in a variety of disputes with the California Department of Health Care Services over Medi-Cal reimbursement. Resolution of these disputes has been achieved through meetings with the department, correspondence with the department, settlement conferences, or administrative proceedings before the DHCS Office of Administrative Hearings and Appeals.
Kathryn has also successfully represented hospitals in disputes with commercial health plans over the proper interpretation of provisions of the parties' managed care contracts or letters of agreement. Some of these disputes have resulted in settlements, others have been resolved through arbitration proceedings or superior court proceedings.
Kathryn also represents hospitals and physician groups in disputes over reimbursement for the provision of non-contracted emergency services.
Asian/Pacific Bar Association of Sacramento Law Foundation, Board Member
State Bar of California, Member
American Health Lawyers Association, Member
California Society for Healthcare Attorneys, Member
New Motor Vehicle Board, Member, President (2019) Vice President (2017-2018)
Northern California Pharmacy Education Foundation, Board Member (2011-2013)
Anthony M. Kennedy Inn of Court, Barrister Member (2008-2011)
Asian-Pacific Bar Association of Sacramento, President, Board of Directors (2009)
National Asian Pacific American Bar Association, Regional Governor (2007)
Creating Success for Clients, Comstock's Magazine (March 2021)
Northern California Super Lawyers, Health Care (2011-2022)
California Lawyers Association, Wiley W. Manuel Pro Bono Legal Services Award (2021)
Top Lawyer, Sacramento Magazine (2016, 2018-2020)
California Primary Care Association Hero Award (2013)
Martindate-Hubbell AV® Peer Review™ Rating
Northern California Super Lawyers, Administrative Law (2004)
Bar Association of San Francisco Outstanding Pro Bono Lawyer (1989)
"The Threat of Class Action Lawsuits," California Health Law News (CHLN) (March 2012)
"Supreme Court Hears Challenge to California 10% Medicaid Cuts,"The Edge, HFMA Northern California Chapter (November 2011)
"The Drumbeat Continues to Grow for Additional Scrutiny of Nursing Home Hiring Practices," The Edge, HFMA Northern California Chapter (September 2011)
"The Comment Period is Running on the Proposed HITECH Disclosure Rule," The Edge, HFMA Northern California Chapter (June 2011)
"CDPH Fines for Medical Information Breaches Lack Due Process in the Absence of Regulations," co-author, The Edge, HFMA Northern California Chapter (May 2011)
"CDPH Set to Launch Rulemaking on Administrative Penalties for Medical Information Breaches and Immediate Jeopardy and Adverse Events," The Edge, HFMA Northern California Chapter (January 2011)
"Optimization Strategies for Medi-Cal Audits and Appeals," California Primary Care Association Webinar (June 2021)
"The 40-hour Intermittent Clinic Opportunity: Is An Intermittent Clinic the Right Move For Your Health Center Site?," co-presenter, California Primary Care Association's Annual CFO Conference (May 2019)
"Medi-Cal PPS Change in Scope: New Issues and Challenges," California Primary Care Association (August 2018)
"The ABCs of FQHCs and RHCs," California Society For Healthcare Attorneys (April 2018)
"Medi-Cal Audit Appeals: Tales from the Front," Healthcare Financial Management Association Northern California (HFMA) (March 2018)
"Navigating Career Transitions," Asian/Pacific Bar Association of Sacramento Attorney Mentorship Luncheon (November 2017)
"Medi-Cal PPS Rate Setting, Scope Change Requests, and Reconciliations: Strategies to Successfully Navigate the Audit and Appeal," co-speaker, CPCA 2016 Chief Financial Officers Conference (May 2016)
UC Davis APALSA Annual Banquet, keynote speaker (April 2016)